NW Arkansas focuses on affordable housing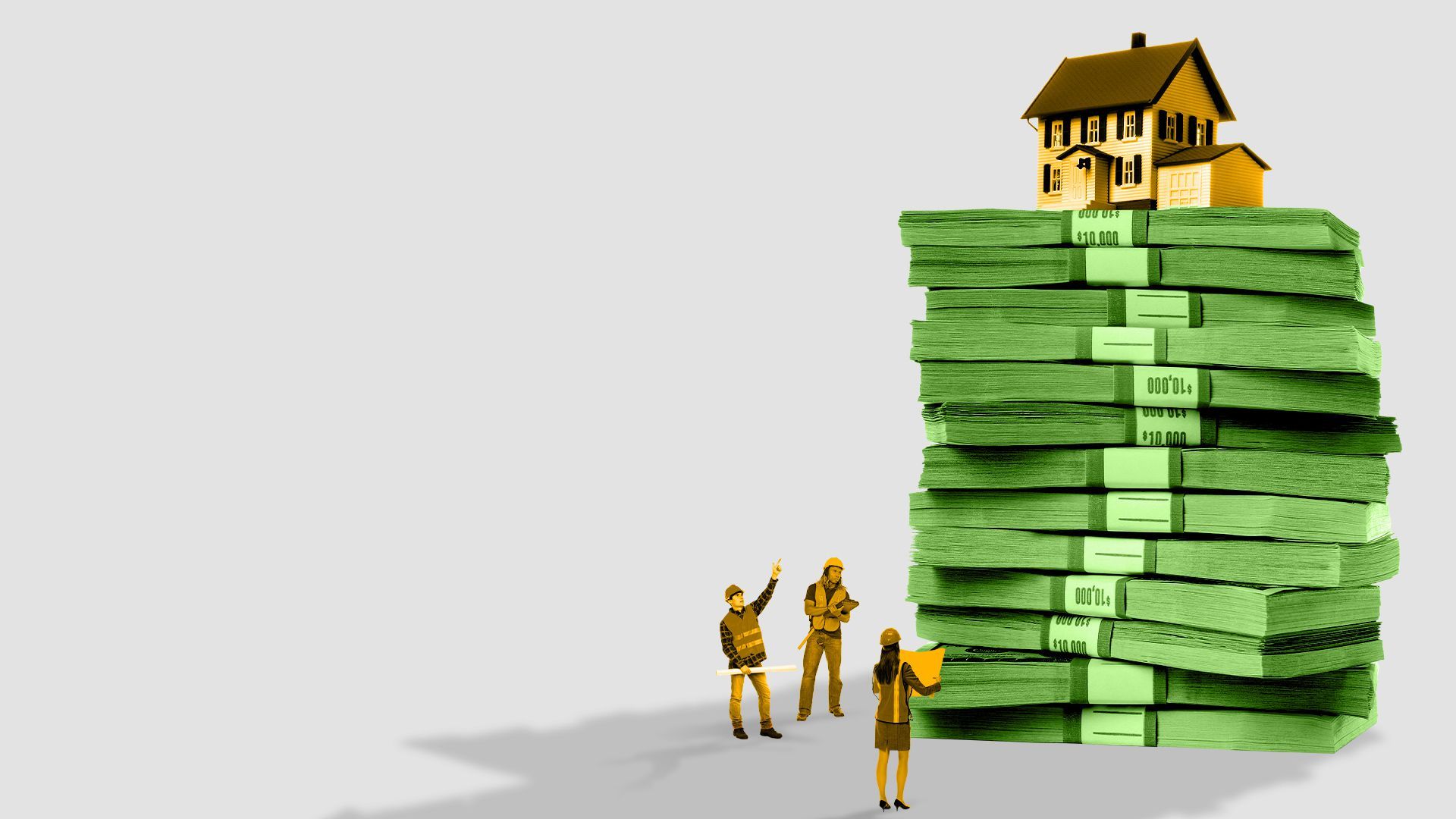 The good news is most of NWA's economic indicators are pointing in the right direction. The bad news is it's hard to afford a house here.
The best news is there's a plan for a strategy to address it.
The latest: NWA's population grew by 2.4% from July 2020 to July 2021. That influx of families coupled with less land available for development has helped push home prices to record highs.
The average price for a Benton County home was $311,333, up 14.3%. In Washington County it was $297,343, up 24.3%.
Why it matters: The Northwest Arkansas Council and community leaders see affordable housing as one of the region's biggest challenges to sustained growth.
Context: The council presented findings from its annual State of the Region Report yesterday.
What's happening: The Center for Workforce Housing, which is part of the council, launched earlier this year, with an eye to address the issue.
A leader for the center is expected to be announced in the next month, Nelson Peacock of the council said.
An advisory board made up of community leaders is being formed and should also be announced soon.
Immediate goals for the center will be improving public education, building affordable housing capacity and finding ways to offer flexible financing, Peacock said.
Meanwhile: University of Arkansas economist Mervin Jebaraj talked through some indicators from the report, which compares the NWA metro with six other high-growth markets such as Austin, Texas; Des Moines, Iowa; and the Durham-Chapel Hill metro in North Carolina.
By the numbers: NWA's real gross domestic product growth was up 0.6% to $23.8 billion from July 2020 to July 2021. NWA's GDP growth was the lowest of the comparable group.
Average annual wages grew 6% to $50,470.
The number of businesses in NWA grew by 388 to 14,129.
Average domestic airfare from XNA dropped nearly 23%, but is still higher than the comparable metros at $374.
More NW Arkansas stories
No stories could be found
Get a free daily digest of the most important news in your backyard with Axios NW Arkansas.