Rogers to unveil plan to amp up arts and culture scene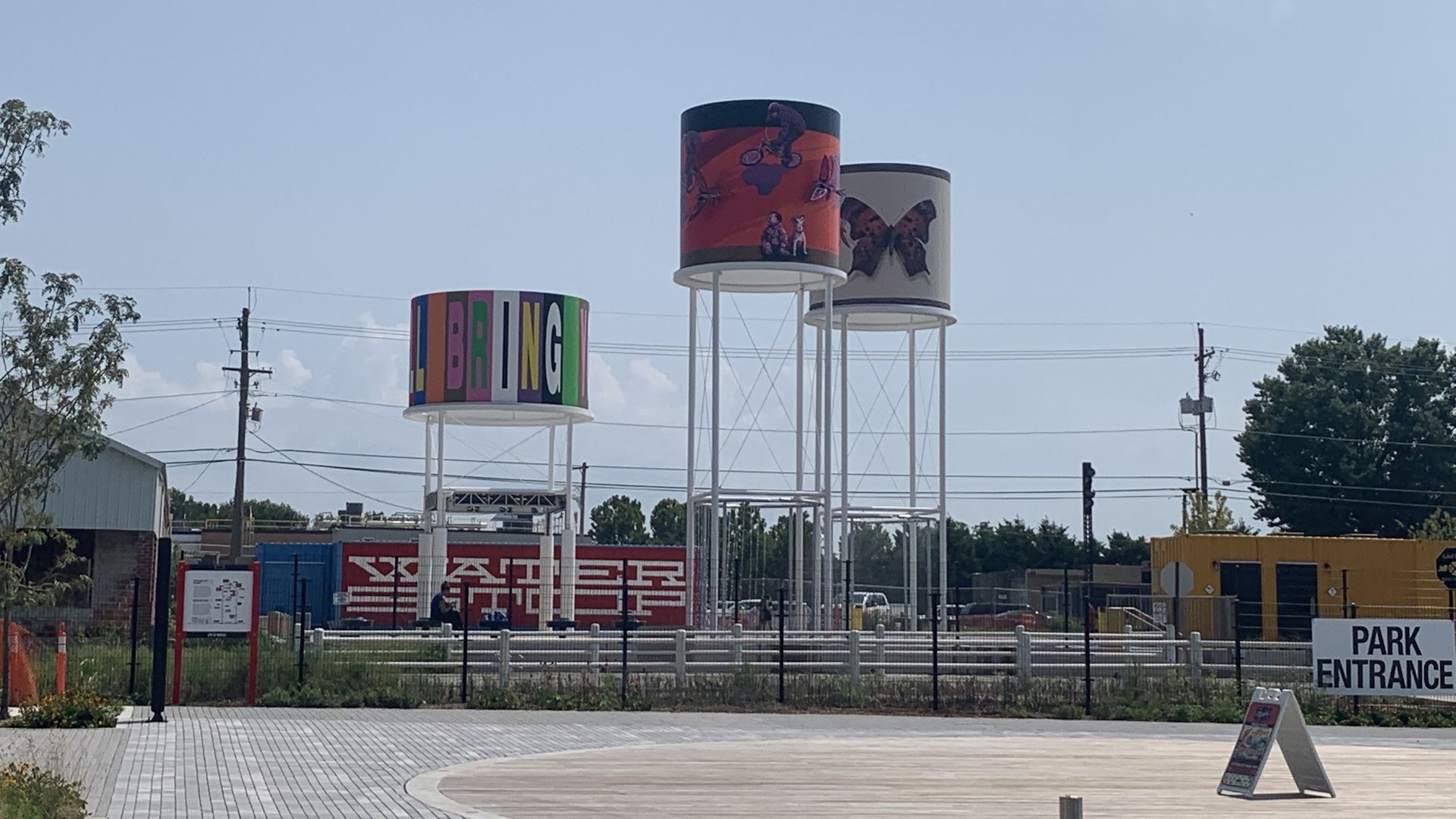 Arts and culture coordinator Anna Watson tells Axios that Rogers is on track to finish its roadmap this fall for the future of the city's arts and culture scene.
It will then seek city council approval for the plan.
What's happening: The city has been working on a strategic, coordinated effort to jazz up everything — from its live music to culinary offerings.
Rogers has spent about a year collecting data and working with focus groups to learn what artists and the community want to see in the coming years, Watson says.
Why it matters: This is a part of a regional push to retain and attract artistic talent and improve the quality of life in NWA.
You can expect the city to try out different pilot projects to see what works and doesn't work over the next few years in three main areas: music or performance art; public art (think murals or art installations); and culinary and wellness (like a yoga or bike festival).
Of note: While the city is spearheading the cultural planning, it expects to partner with local organizations and subject matter experts to bring the ideas to life, Watson says.
Context: Rogers is working with CACHE (Creative Arkansas Community Hub & Exchange) to develop the strategy. It's the first time an NWA city has teamed up with the org on long-term cultural planning, program director Kelsey Howard tells Axios.
All four of NWA's largest cities, plus Siloam Springs, work with CACHE on smaller-scale projects.
CACHE, for example, has curated the Live at Turnbow music events in downtown Springdale and can help facilitate public art murals throughout the region.
The big picture: Howard says CACHE's goal is to serve as a liaison between all the NWA cities to strategically coordinate arts and culture in the region.
"There's no reason for each city to figure out these things on their own in a silo. ... We can share that knowledge and make NWA more vibrant and resilient together," Howard said.
1 cool thing: Rogers just hired its first food and wellness program director, Fran Free, who has a background in food and agriculture. The position is part-time.
Free's focus will be all things wellness, culinary and food sustainability — like working with local restaurant owners and chefs to make downtown Rogers a food destination.
That could involve bringing in food-focused events that aren't "just funnel cake," Free tells Axios.
1 thing you can do: Give your two cents in a survey by Wednesday.
More NW Arkansas stories
No stories could be found
Get a free daily digest of the most important news in your backyard with Axios NW Arkansas.