Attorney general: Teaching critical race theory could violate law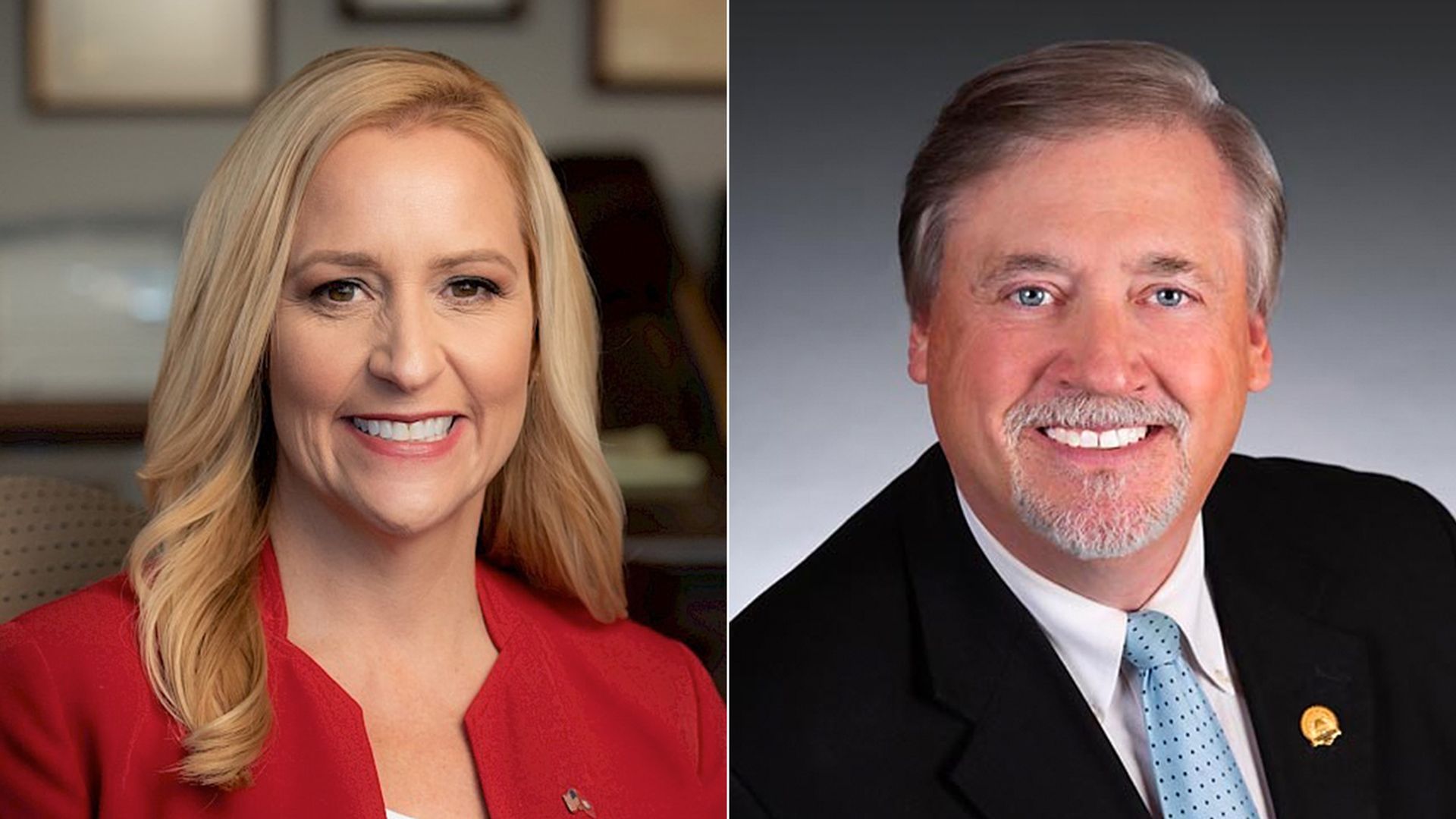 Arkansas Attorney General Leslie Rutledge wrote in an opinion this week that under certain circumstances, critical race theory and anti-racism teachings could violate civil rights laws.
The circumstances outlined in the 10-page opinion pretty much align with those already accepted as violations of law: racial stereotyping, creating a hostile environment, providing separate benefits, and segregation, among others.
The AG's letter was in response to state Rep. Mark Lowery (R-Maumelle), who asked Rutledge in June for an opinion on the legality of teaching anti-racism and critical race theory in Arkansas public schools and universities.
Context: Critical race theory (CRT) is a concept that links racial discrimination to the nation's foundations and legal system. Think of the criminal justice system, education system, labor market, housing market, and health care system.
Why it matters: The AG's opinion doesn't — and can't — ban teaching CRT in public schools, but it could give lawmakers the political cover they previously lacked to enact a ban when the legislature meets this fall.
How systemic racism is or isn't taught in schools is a new battlefront in public education, with implications for how the next generation of Americans understands U.S. history.
The big picture: 26 states have worked to limit students' exposure to critical race theory. As of last week, 12 have been successful, according to Education Week.
Flashback: Earlier this year, Lowery's House Bills 1231 and 1218, both seeking to limit CRT teachings in Arkansas, failed to get legislative support and were withdrawn.
Lowery then introduced House Bill 1761, which would prohibit instructional materials in public schools from teaching any race is superior, that any race is inherently racist or that the U.S. is systematically racist.
After passing the House, the legislature adjourned before it was brought to the Senate floor.
The other side: "Any history we read is an argument — it's just what someone else decided was most important to know about a person, event, or time period," Todd Sisson, a U.S. history teacher at Rogers New Technology High School, told Axios.
"CRT is just another, newer argument about how to understand our country's past," he said.
"Controversial theories don't go away. ... If we ignore them, what happens when our students grow up and encounter them somewhere else?" Sisson said.
He incorporates some CRT concepts into his teaching and said the opinion won't impact his curriculum.
The intrigue: The AG's opinion uses the words "can violate" while her news release and social media use more absolute language.
The news release refers to CRT as "a neo-Marxist ideology that distorts and rewrites history, classifies people based on race, and teaches children to judge people based on skin color and sex."
Her office wouldn't address the language discrepancy.
What's next: It's unclear if the legislature will take up House Bill 1761 when it meets later this year to work on redistricting.
More NW Arkansas stories
No stories could be found
Get a free daily digest of the most important news in your backyard with Axios NW Arkansas.