See inside the new and improved Fayetteville Public Library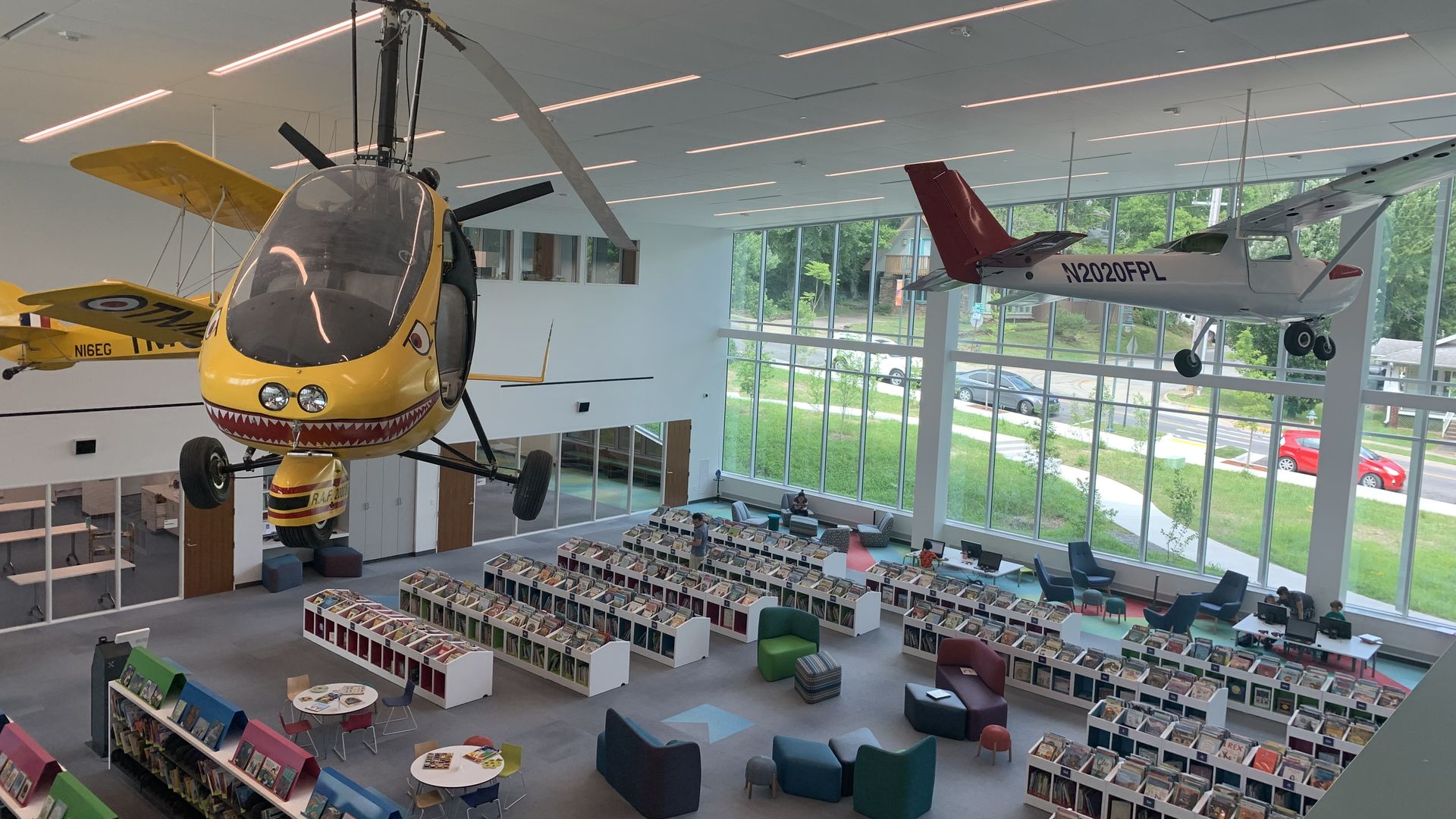 If you haven't ventured to the Fayetteville Public Library since it recently reopened post-expansion, well, brace yourself.
State of play: The library partially opened in January and fully in June. It has a little work left to do, but the new features are mostly in full swing.
Details: On top of adding to the traditional collection, the library is now home to a recording studio, video editing rooms, photography studio, fitness and dance class studio, robotics lab, virtual reality lab, a test kitchen and an event space.
Also, the children's libraries — pre-K, grade school and teen — are in new spaces. The teens have a no kids- or adults-allowed area, a crafts room and a game room. The little ones have a new storytime room with space for puppet shows.
Why it matters: The library now has the resources to offer more services and programming to the community.
Staff used to have to move shelves wherever they could to create makeshift space for events, library executive director David Johnson tells Axios. Now, the library has a dedicated event space that seats 700. (The seating retracts back to the wall to create open space.)
All of the services are yours with a free library card — no extra fees to use any of the equipment or reserve rooms. (You do have to complete free classes before using some of the equipment.)
What they're saying: "When you come to the library, I want you to stay all day," Johnson says.
Context: In 2016, voters passed a temporary millage to help cover the costs of the $49.9 million project to add 100,000 square feet to the space. Construction began in 2018.
1 cool thing: The library is serving as a site for workforce training. An innovation center includes flight, excavator and forklift simulators that local employers can use to train future employees.
A test kitchen will be used to teach cooking courses to people who will be guaranteed job interviews at local restaurants. High school students pursuing culinary arts will also take classes there.
What's next: Local chefs are working on a menu for a deli that is set up but not in operation yet.
A few study rooms are still in progress. A total of 22 study rooms will be available, up from the original seven.
The library is still raising money for remodeling work at its genealogy center.
The staff is looking into how to make the front lobby area open 24/7, in part to allow students to study at any time.
The library owns another acre of land for TBD expansion.
My thought bubble: Fayetteville has outdone itself. This is a true community service to people of various demographics and interests.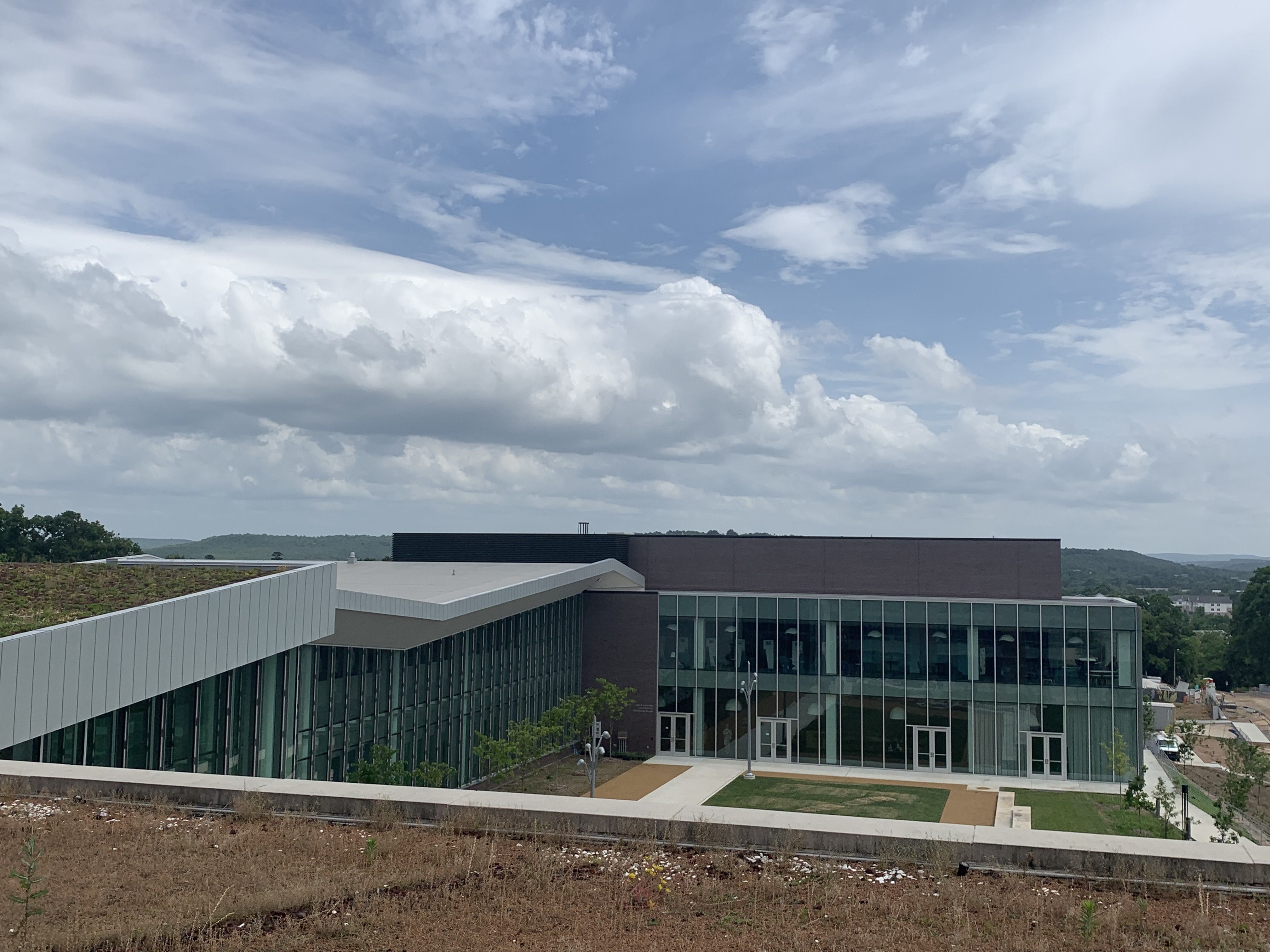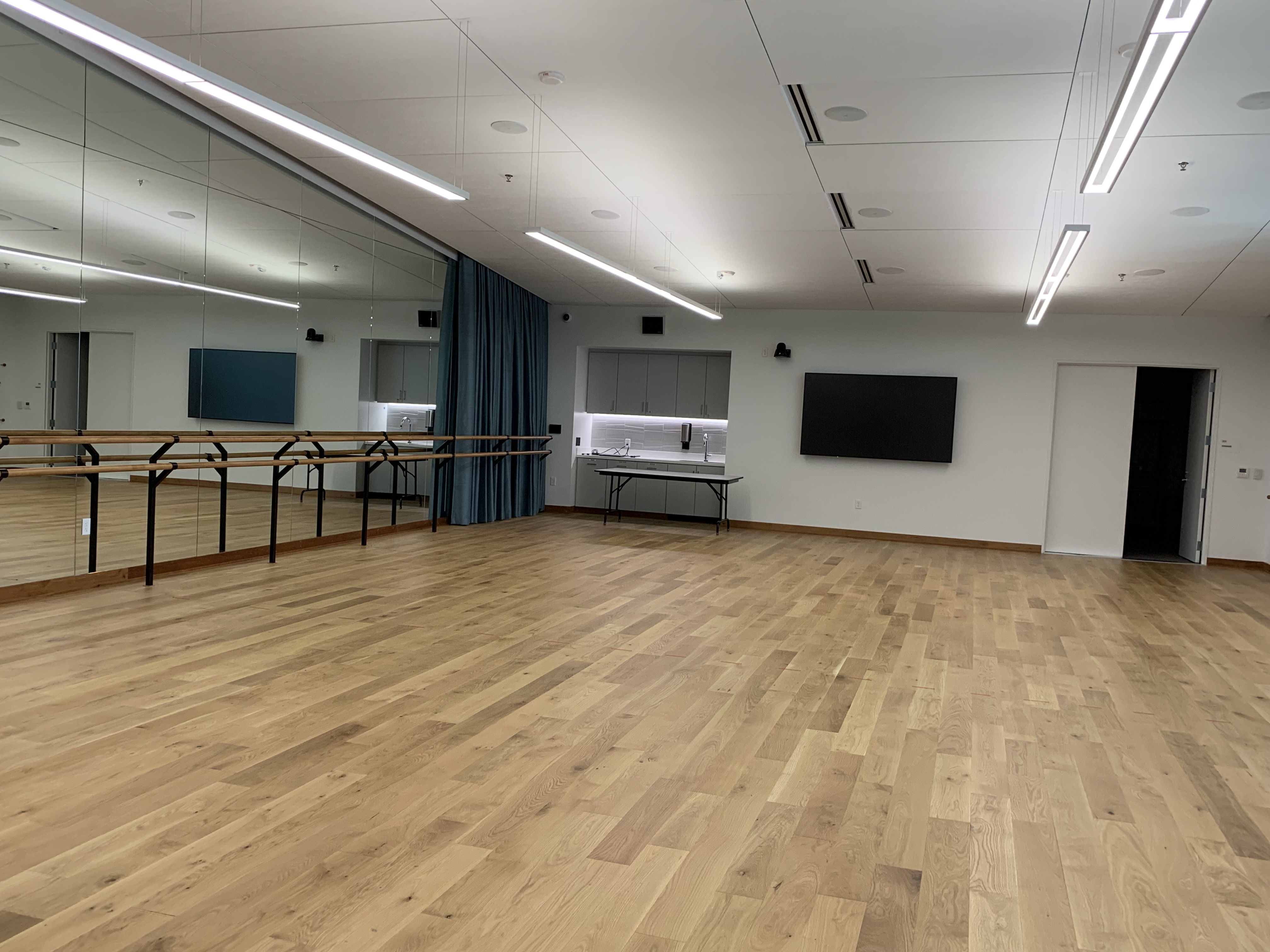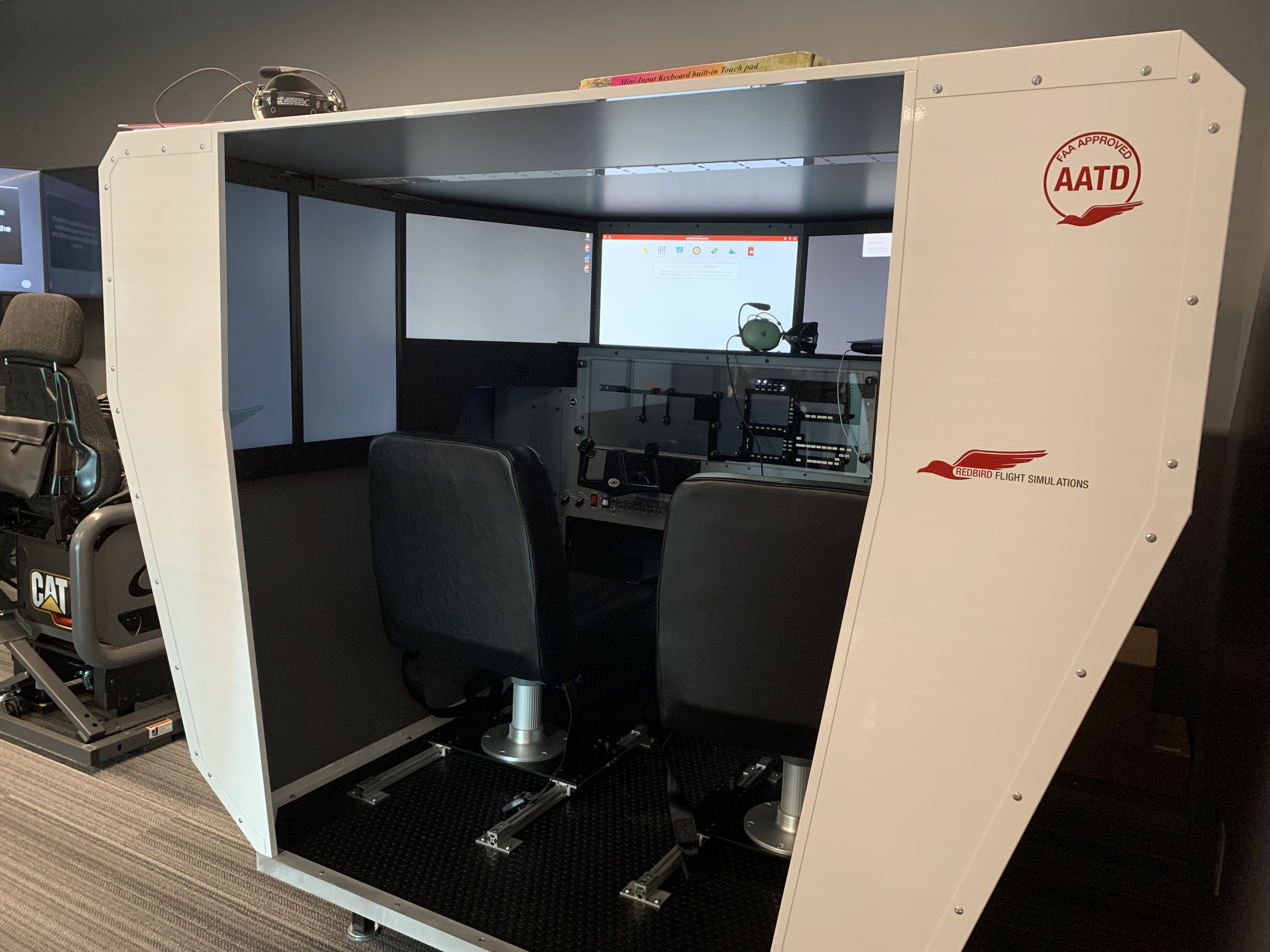 More NW Arkansas stories
No stories could be found
Get a free daily digest of the most important news in your backyard with Axios NW Arkansas.