Unpacking Arkansas senators' support for deregulating gun silencers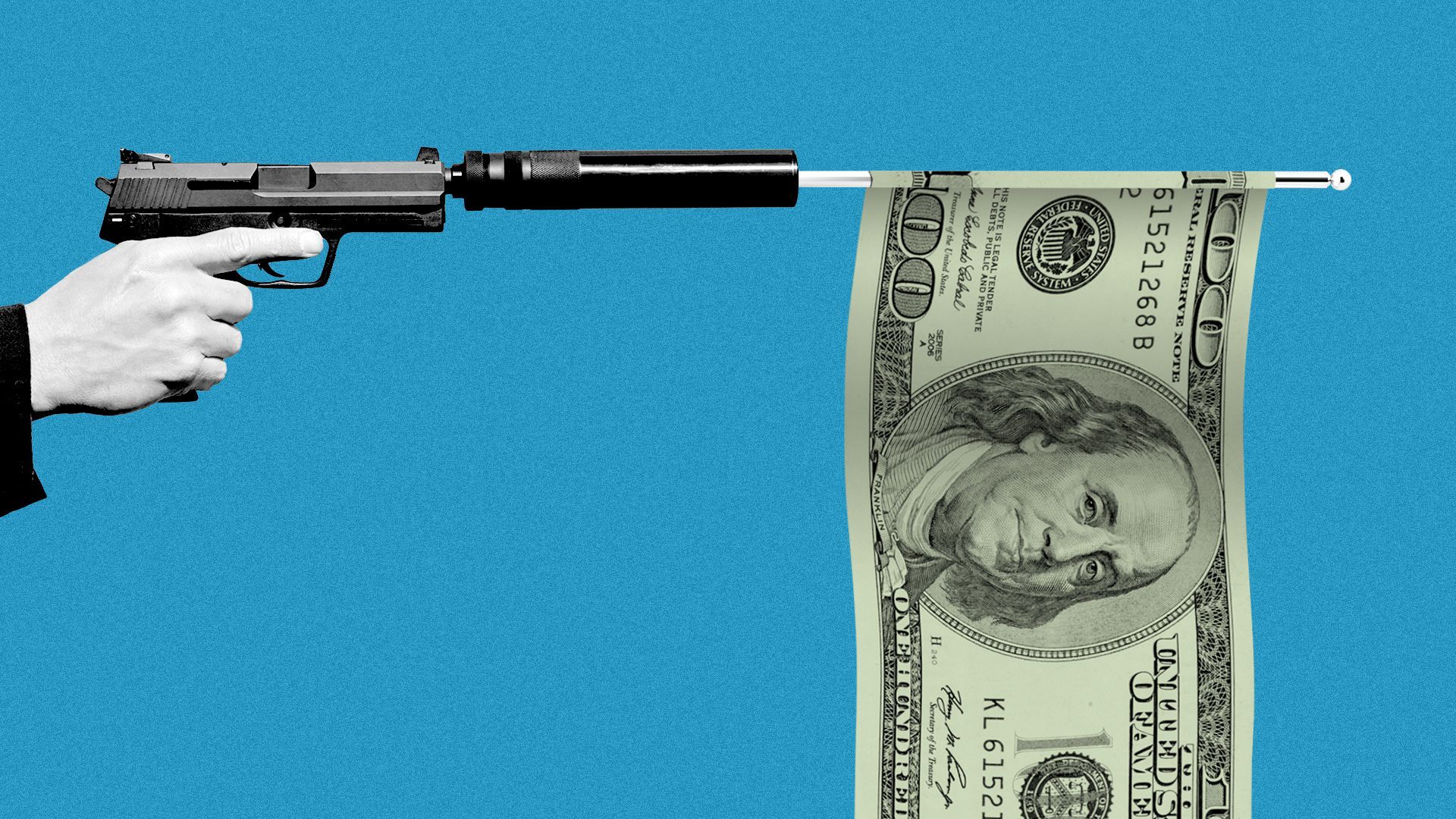 Arkansas Sens. John Boozman and Tom Cotton are throwing their weight behind a bill designed to deregulate sales of gun suppressors (aka silencers), despite a track record of similar bills failing to gain traction.
Background: In mid-June, Sen. Mike Crapo (R-ID) reintroduced the "Hearing Protection Act."
Boozman, Cotton and 13 other Republican senators came out in support of Crapo's bill, which would make it easier to buy and own a suppressor under the notion that it protects hunters' and recreational shooters' hearing.
This came ahead of President Biden's expected announcement last week for new strategies to prevent and respond to a surge in gun violence.
Reality check: Variations of the bill have been floated for several years but never passed Congress.
Context: Gun suppressors, also known as mufflers, are regulated under the National Firearms Act and are legal in most states. Buying one requires a background check through the Bureau of Alcohol, Tobacco, Firearms and Explosives, a $200 tax and waiting up to 10 months.
They reduce the noise a gun makes by about 20-35 decibels. That's roughly going from the noise level of a jet taking off to the level of a jackhammer.
Yes, but: Deregulating gun suppressors would mean hundreds of millions more in sales to the gun industry, but also would undermine the security of law enforcement and put public safety at risk, safety advocates say.
Many in law enforcement say suppressors make it harder to know where an active shooter is.
The bill has been described by Everytown for Gun Safety as lawmakers pushing the agenda of the gun lobby.
Of note: Boozman received $13,450 in campaign contributions from gun lobby PACs in the 2016 election cycle. Cotton has received more than $30,000 between 2014 and 2020, according to OpenSecrets.
The intrigue: In a statement to Axios, Boozman points to the fact that suppressors are rarely used in criminal activity.
That means current regulation is working, Christian Heyne, a gun violence survivor and vice president of policy for the Brady Campaign to Prevent Gun Violence told Axios.
What's next: Heyne and John Feinblatt, president of Everytown for Gun Safety, both say current bills stand little chance of passing.
Our thought bubble: The gun lobby has been working on this for years. This latest push has more to do with politicians aligning with their contributors and base than about advancing real legislation.
More NW Arkansas stories
No stories could be found
Get a free daily digest of the most important news in your backyard with Axios NW Arkansas.