A guide to fireworks across Northwest Arkansas this 4th of July weekend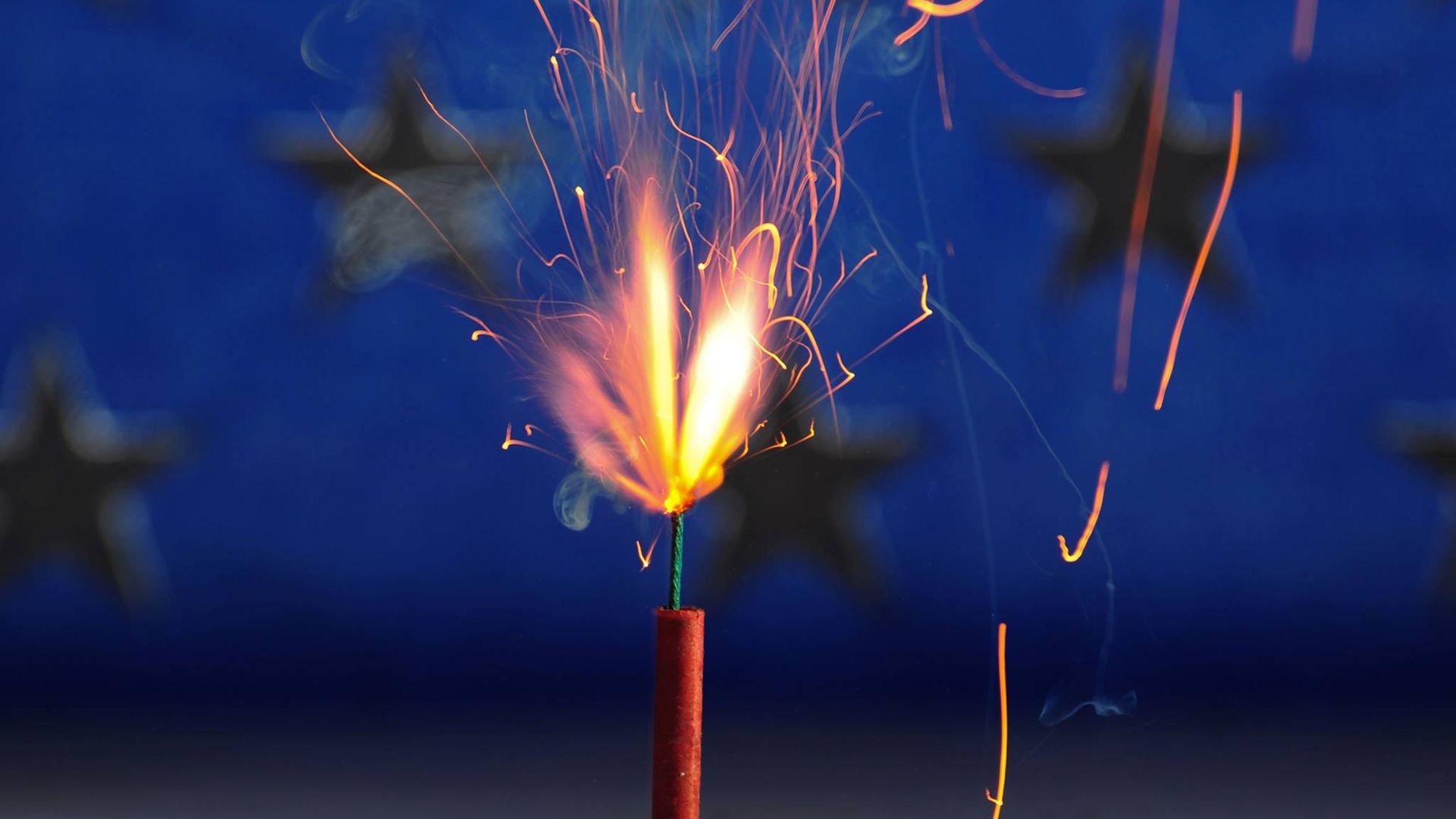 It's that time of year again. Last year's 4th of July was a bit quiet with people cooped up in isolation, but you can expect the sky to be fully lit up again with celebratory bursts this weekend.
Threat level: The Rogers Fire Department sees a handful of minor injuries related to fireworks each year, Rogers fire chief Tom Jenkins tells Axios.
Fayetteville fire marshal Jeremy Ashley tells Axios the fire department responded to 30 calls on July 4, 2020, down from 45 in 2019. He doesn't think this year will be much different from previous years.
Be smart: Jenkins says to shoot fireworks away from your house. Close your garage door to avoid fire spreading in case something goes wrong.
When you're finished, soak the fireworks and wrap them up in a bag.
Ashley's suggestions for those setting off fireworks at home are outlined in the city's annual news release, but he stressed: be cautious, keep a hose handy and use fireworks as intended. Alcohol and fireworks don't mix, he added.
And be nice: "It's always important to be a good neighbor," Jenkins says.
Fireworks are not so fun for people who work the night shift, infants trying to sleep or dogs.
1 important thing: All four cities ban aerial fireworks attached to a stick (bottle rockets). And the rules can always change if local Fire Departments deem shooting fireworks unsafe because of heat.
Here's where you can watch firework shows in most of NWA's largest cities. Or if you're more of a do-it-yourself celebrater, here's when you're allowed to shoot fireworks, per city ordinances.
Bentonville:

Where to watch: Orchards Park, 7pm.
When to shoot: 12pm to 12am, July 3-4.

Rogers:
Springdale:

Where to watch: Arvest Ballpark, 5pm, tickets required to see an exhibition game.
When to shoot: 8am to 10pm, July 1-4.

Fayetteville:

Where to watch: No official show.
When to shoot: 10am to 10pm July 1-3 and 10am to 11pm July 4. Someone 21 or older must supervise if anyone under 16 is present.
Of note: Several area towns also will be hosting fireworks shows beginning on Thursday. A comprehensive list is published by the Fayetteville Flyer and at NWA Travel Guide.
More NW Arkansas stories
No stories could be found
Get a free daily digest of the most important news in your backyard with Axios NW Arkansas.