Super fog forms in New Orleans metro as marsh fire smolders, shutting down interstates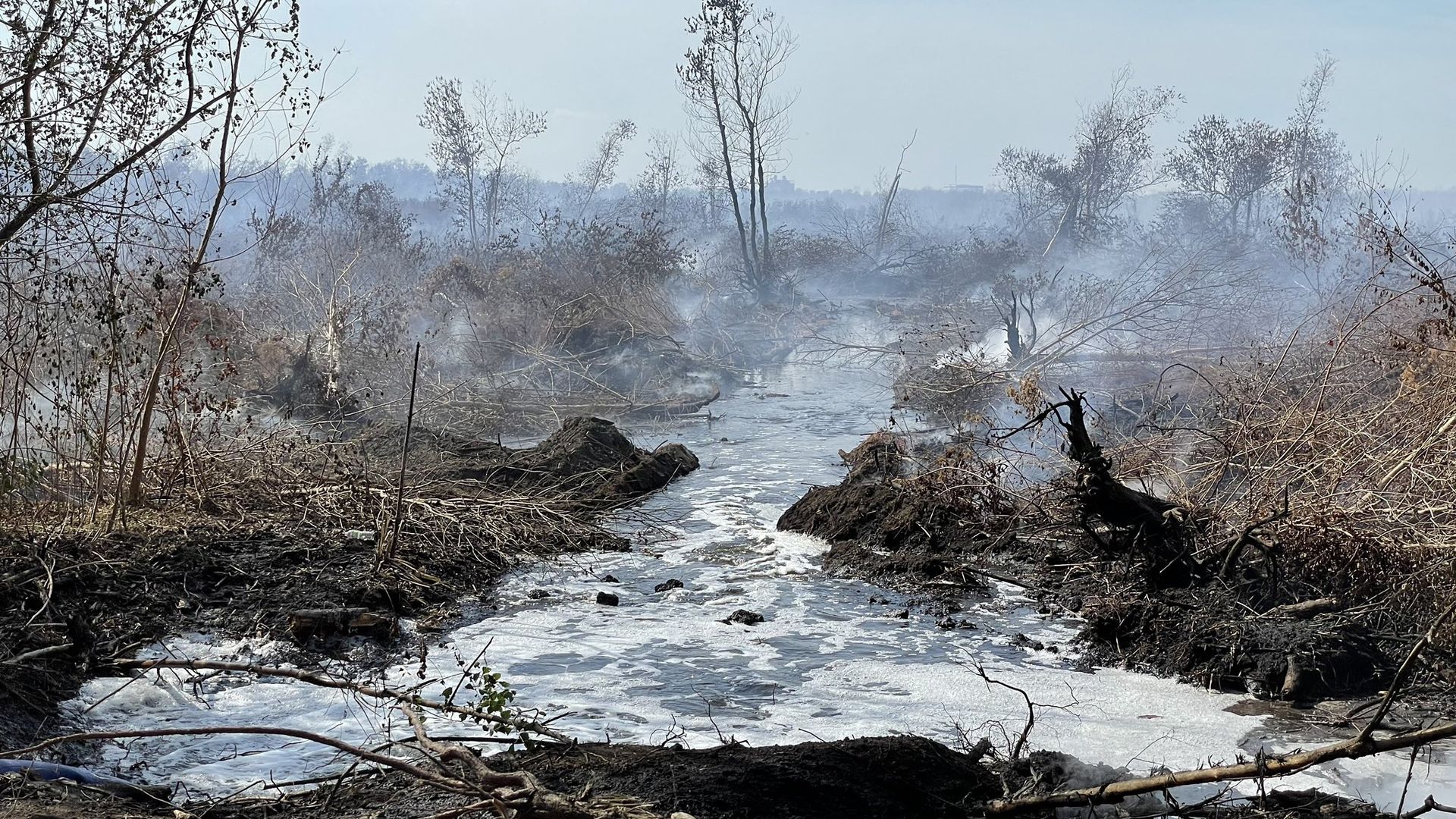 Dangerous driving conditions from super fog shut down interstates in New Orleans on Wednesday.
Why it matters: Eight people have died in crashes blamed on super fog and dense smoke from marsh fires.
Super fog is a mix of fog and smoke that suddenly drops visibility to less than 10 feet. Officials say drivers should slow down and avoid driving early in the morning if possible.
The most dangerous time is generally 4am to 10am.
Driving the news: These roads connecting New Orleans East and Slidell were closed as of 6am Wednesday.
I-10 from Irish Bayou to I-510 in both directions.
Twin Spans in both directions.
I-510 North.
Highway 11 in both directions.
Alternate routes: The Causeway was open but had heavier than usual traffic.
I-55 South is open, but northbound lanes are closed.
Catch up quick: A deadly pileup on I-10 Tuesday morning near Irish Bayou left one person dead and eight injured, New Orleans police say.
Eleven vehicles were involved in multiple crashes, shutting down the interstate in both directions for hours.
Smoke from a marsh fire in New Orleans East caused the low visibility, according to the National Weather Service.
Last month, a fiery pileup on I-55 near Manchac killed seven and injured 63, according to Louisiana State Police. Nearly 170 vehicles were involved.
The northbound lanes of I-55 remain closed while the bridge is being repaired. Check the status.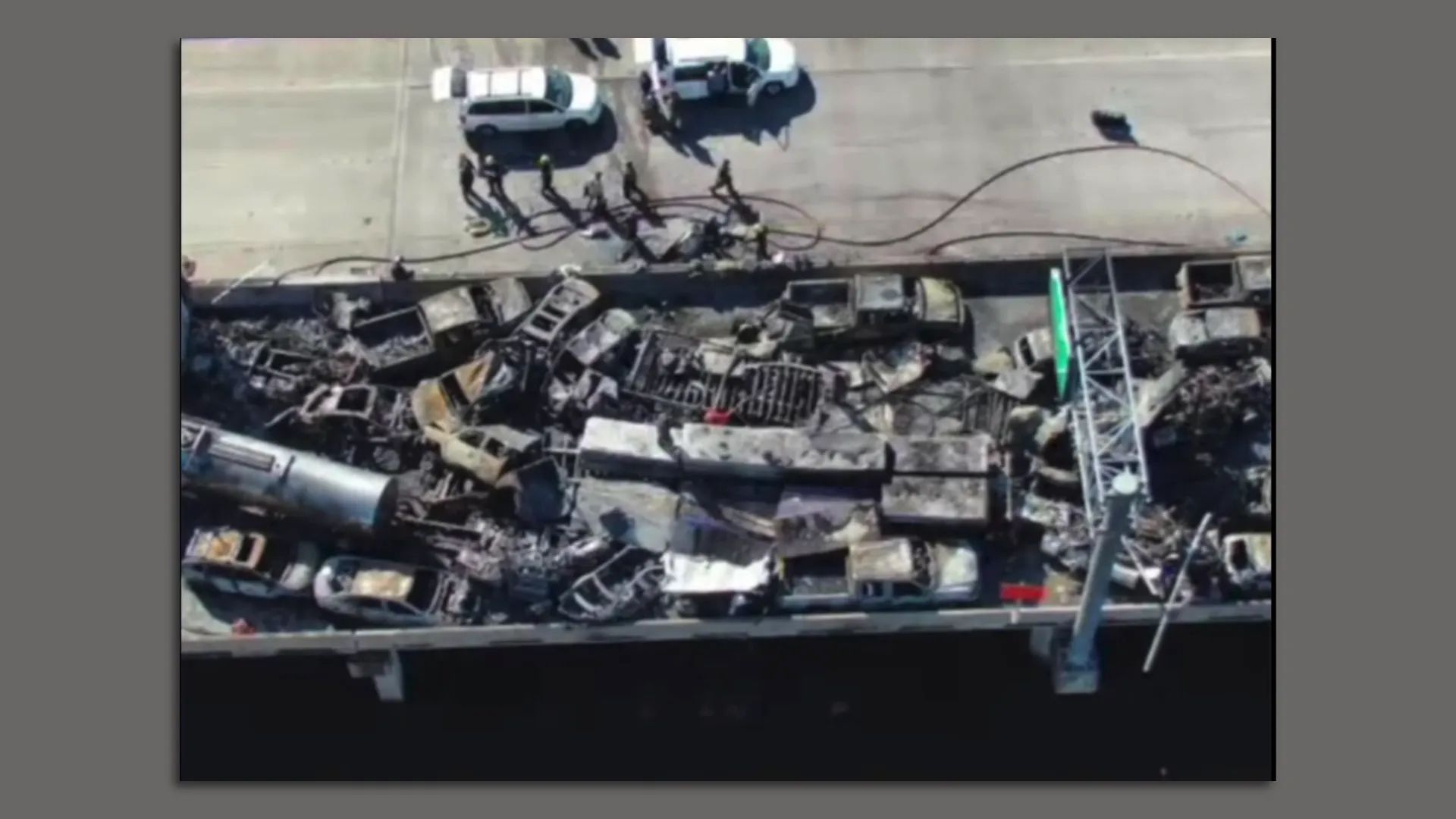 Extra patrols: New Orleans police, Louisiana State Police and DOTD have extra units patrolling and monitoring visibility Wednesday morning.
Barricades and extra flares will be used as needed, NOPD said in a statement late Tuesday.
Drivers should call 911 to report poor visibility on interstates.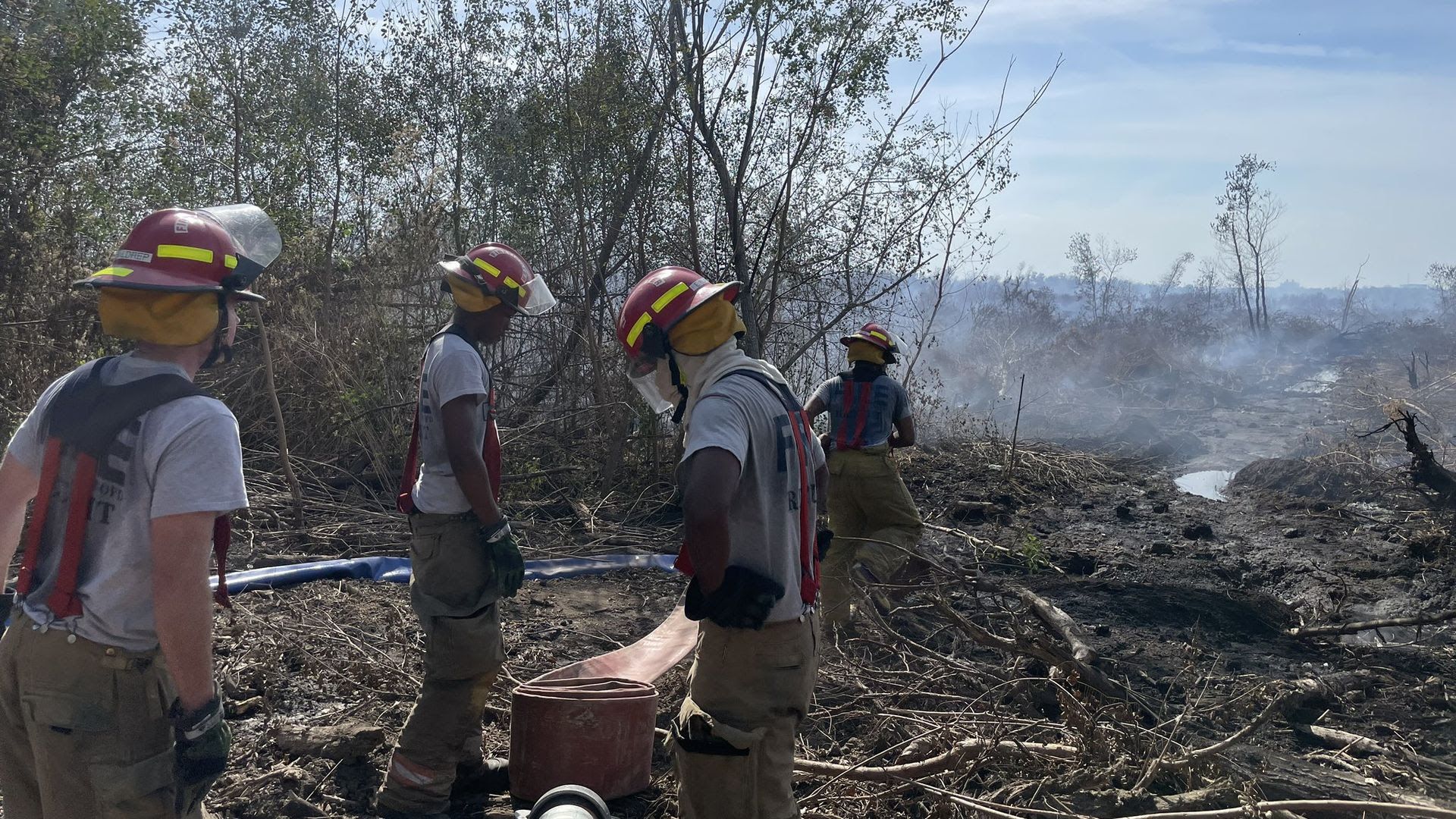 Zoom out: The smoke is coming from a 200-acre underground marsh fire near Bayou Sauvage that's been burning on private property since mid-October.
Firefighters say they can't use heavy equipment on the remote property because it'll damage the underground gas and fuel pipelines.
They are working around the clock to pump water from a drainage canal to flood the fire from above, NOFD Chief Roman Nelson said Tuesday. The Sewerage & Water Board says it is keeping the canal full of water from nearby bayous.
The last underground marsh fire, in 2011, lasted several months and needed rain from a tropical storm to help put it out, Nelson said. This fire could also last weeks or months, depending on rain.
Between the lines: The fire response doesn't qualify for federal assistance because it's on private land, multiple officials said at a press conference Tuesday.
But, city officials say they are pushing for more help and exploring other options, like borrowing additional pumps to fight the fire if needed.
The big picture: The fire and the super fog are related to the extreme drought conditions in southeast Louisiana, says Collin Arnold, director of the New Orleans Office of Homeland Security and Emergency Preparedness.
New Orleans is down more than 28 inches of rain from normal for this time of year, according to the National Weather Service.
Louisiana also had its hottest summer on record, exacerbating other threats like wildfires and saltwater intrusion.
He said a FEMA executive is expected to meet with officials this week to discuss the long-term plan to combat saltwater intrusion.
What's next: Rain is forecast Thursday, Friday and Saturday for southeast Louisiana, according to Tyler Stanfield, a meteorologist at the National Weather Service.
But the estimated rainfall totals are minimal: 0.5 inches.
Go deeper:
More New Orleans stories
No stories could be found
Get a free daily digest of the most important news in your backyard with Axios New Orleans.