For these LSU fans, the best designated driver is Amtrak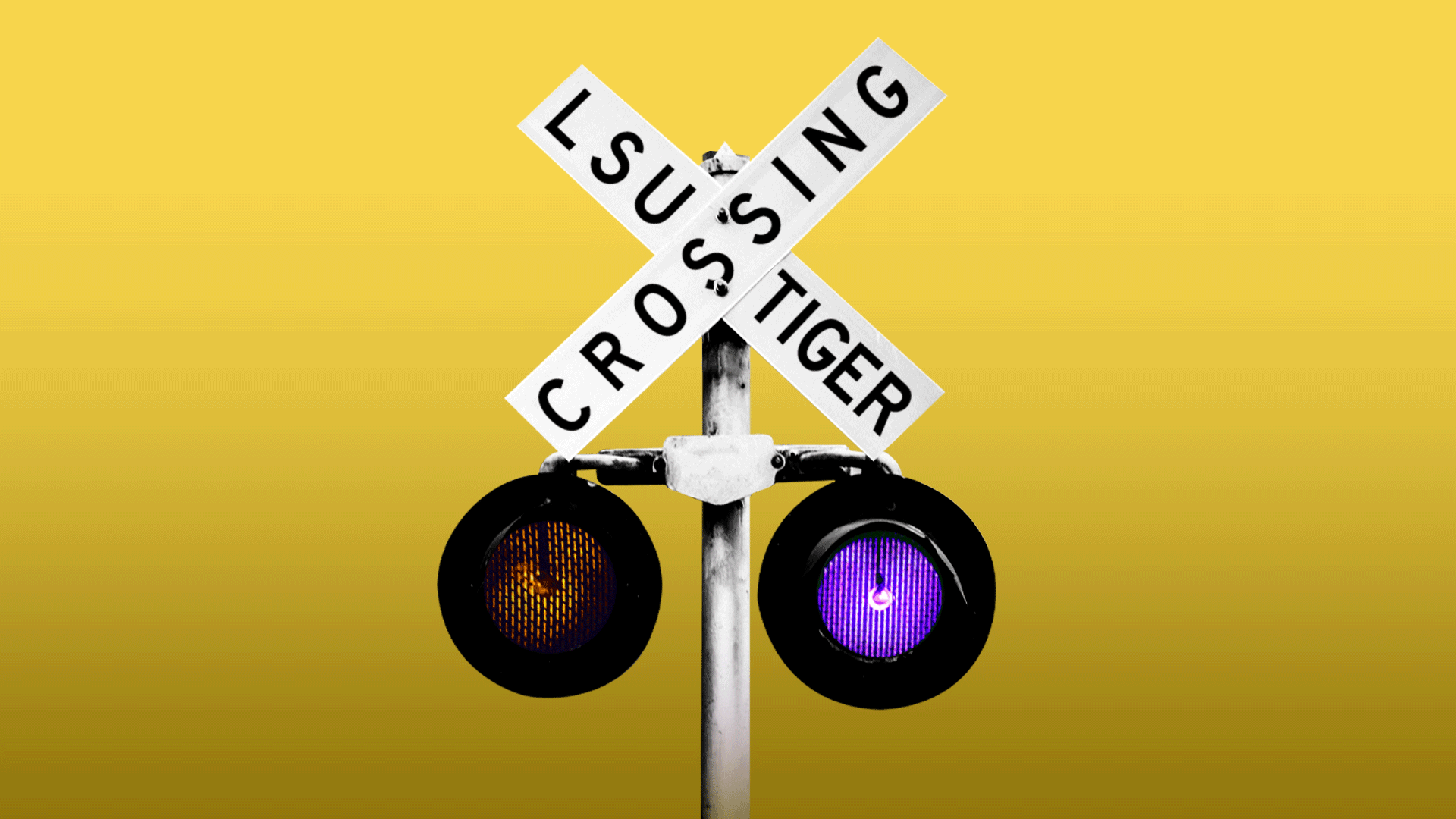 When the Tigers head to Tuscaloosa this weekend to take on the Crimson Tide, hordes of LSU fans will also make the biannual pilgrimage to the University of Alabama.
Among them will be a group of friends who, for the 12th time, will take over an entire Amtrak car, turning it into their own tailgate on the tracks.
Why it matters: Good friends make sure they've got a designated driver.
Great friends make sure no one's driving at all.
Flashback: It all started about 25 years ago (some of the specifics get — ah, how do we put this? — hazy when you're talking about tailgating).
Back then, LSU fan Lee Branch and his friends made the trek to Bama in a 15-seater passenger van loaned at cost through a business connection.
The catch? One of the tailgaters, Steve Avocato, had to drive.
"Of course, everybody is having beverages the whole way except for Steve, so Steve is having to pull over every exit ramp so everybody can relieve themselves," Branch tells Axios. "We were trying to figure out a way for Steve to drink along the way, too."
The solution was Amtrak, specifically the Crescent line running from New Orleans all the way up to New York.
Branch and company get on at Slidell and disembark in Tuscaloosa. (This assumes they are sober enough to notice, which Branch says has been a concern.)
On their first trip, Branch says, "It's LSU music blaring, some woman in the aisle on the floor chugging a Corona beer at 8:30 in the morning … [and women] passing Jell-O shots, tequila-infused pineapple and alcohol-soaked gummy bears."
In short, the friends had found their people.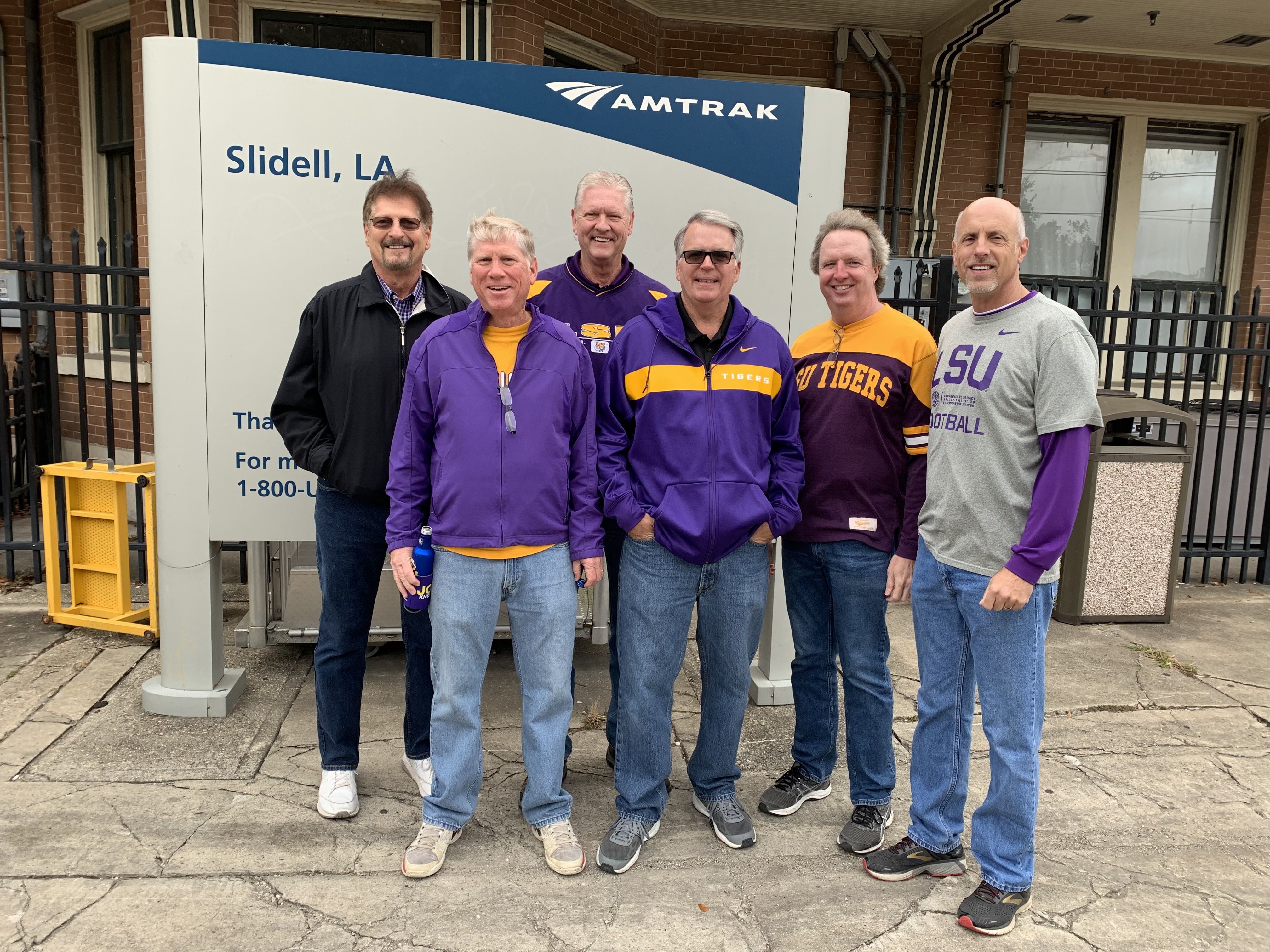 Zoom in: The group of train-riding LSU fans Branch stumbled onto are Ascension Parish educators, he says, who quickly became friends, bound together by situational absurdity.
One woman, Branch says, usually wears an LSU-emblazoned straw cowboy hat and a clipped-on tiger tail. For years, he only knew her as "Train Mary."
Hitching the train ride is as much a game-day tradition for Branch and his friends as watching Tiger Band's march down Victory Hill when they tailgate on campus.
Tuscaloosa news outlets have even covered their arrival over the years.
The big picture: The tradition is one even more fans may enjoy in future years as Amtrak and the state expand train service between New Orleans and Baton Rouge.
Branch, for one, would recommend the route. "It's the cheapest designated driver. You just have to remember to get off the train."
Editor's note: This story has been updated to correct the spelling of Tim Vosloh's name in the caption.
More New Orleans stories
No stories could be found
Get a free daily digest of the most important news in your backyard with Axios New Orleans.