5 amazing beach rentals within driving distance of New Orleans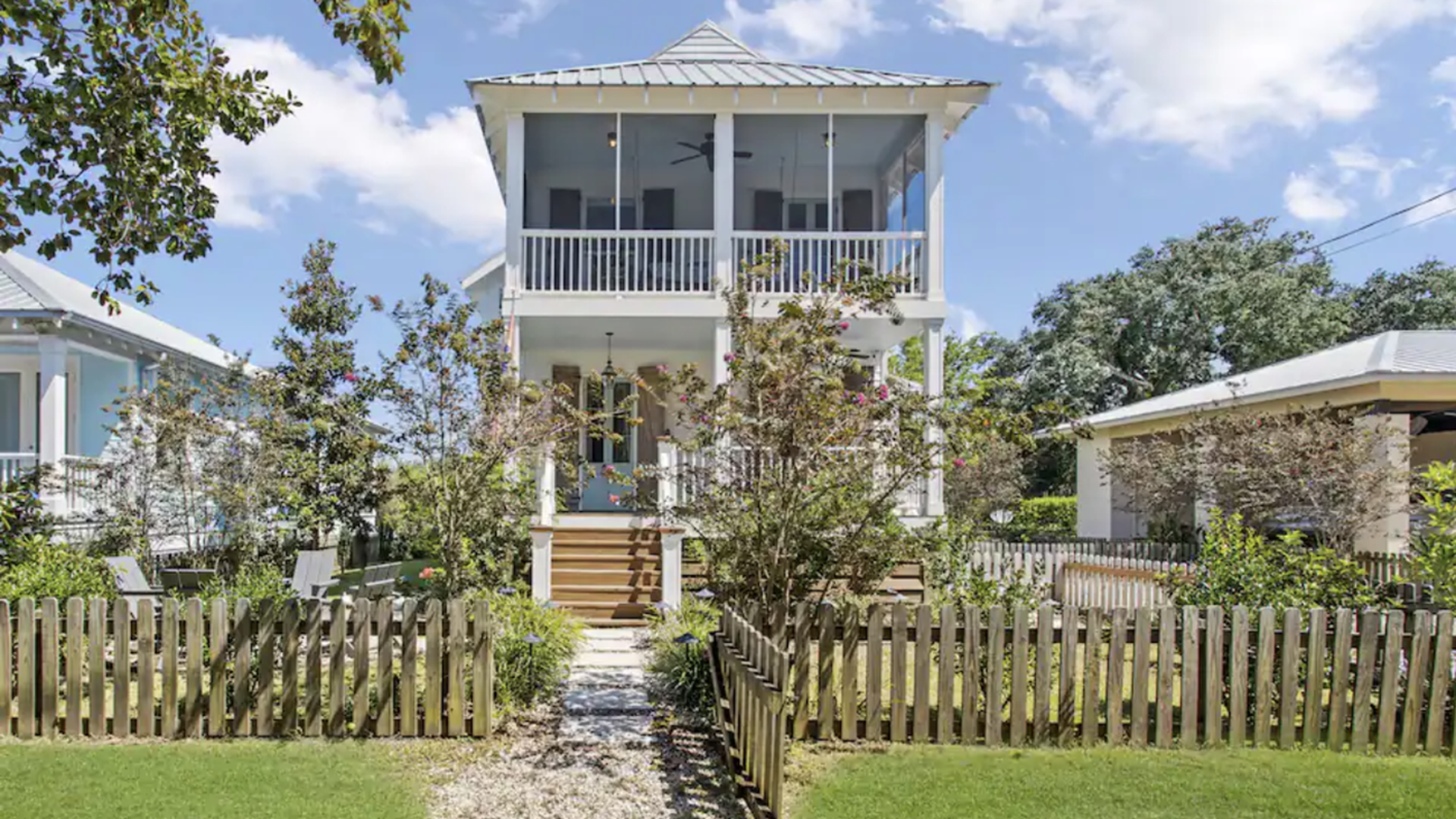 Look at a map of the Gulf Coast, and you'd think New Orleans was right on the beach. But Louisiana's marshy, porous coastline isn't exactly what most people have in mind when they're looking for a waterfront getaway.
Instead, here are five amazing beach rentals within driving distance of New Orleans, which offer sandy beaches and horizon-line views.
Key:
💕 Romantic getaway.
🧒 Kid-friendly.
🐕 Bring your pup.
🥳 Good for groups.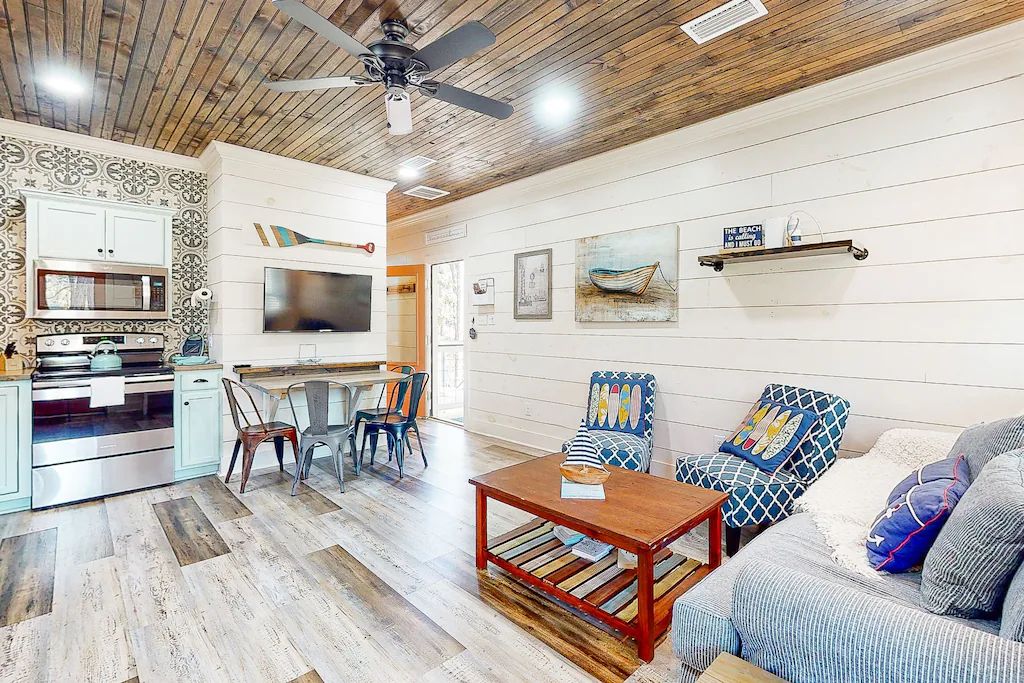 This two-bedroom beach house on Dauphin Island would be excellent for a cozy getaway for a couple or two, or a quick retreat for a small family.
It's just a few minutes from the beach, but there is a hot tub, which would be a welcome treat after the drive to Alabama.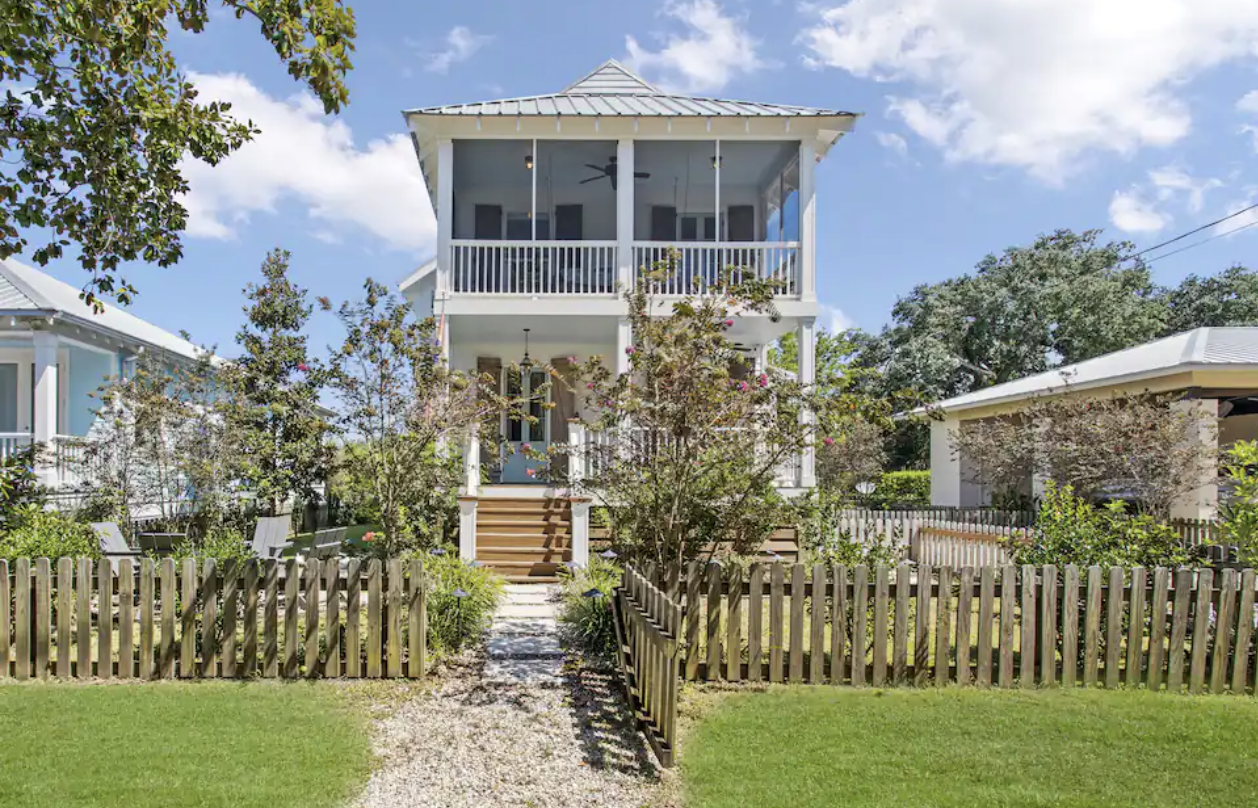 Only an hour from New Orleans, this Airbnb rental has all the amenities to make a longer stay comfortable, including laundry machines, board games and even WiFi (if you insist on working).
Just bring a book or two for long mornings with a cup of coffee on the sweeping porches.
A trip to 30A is practically vacation canon for certain New Orleanians at this point — you can't go far Uptown without running into a Seaside T-shirt — so if you're going to do it, do it right.
Many rentals along this stretch of Florida highway offer enough space for big families, including this one, which also has a private pool and outdoor cooking area.
With Gulf Coast views, ocean-themed decor and access to a community pool, this condo near the Flora-Bama promises long days in the sun, and early nights falling asleep on the couch as you watch movies with the family or a small group of friends.
This elegant cottage is one of the rare houses on 30A that's ideal for a couple looking for a little privacy.
Rental includes two cruisers for easy access to the nearby beach, and you can spend mornings on the covered porch and evenings cozied up by the backyard fireplace.
More New Orleans stories
No stories could be found
Get a free daily digest of the most important news in your backyard with Axios New Orleans.