Hebrew schools in New Orleans see increased enrollment, defying national trend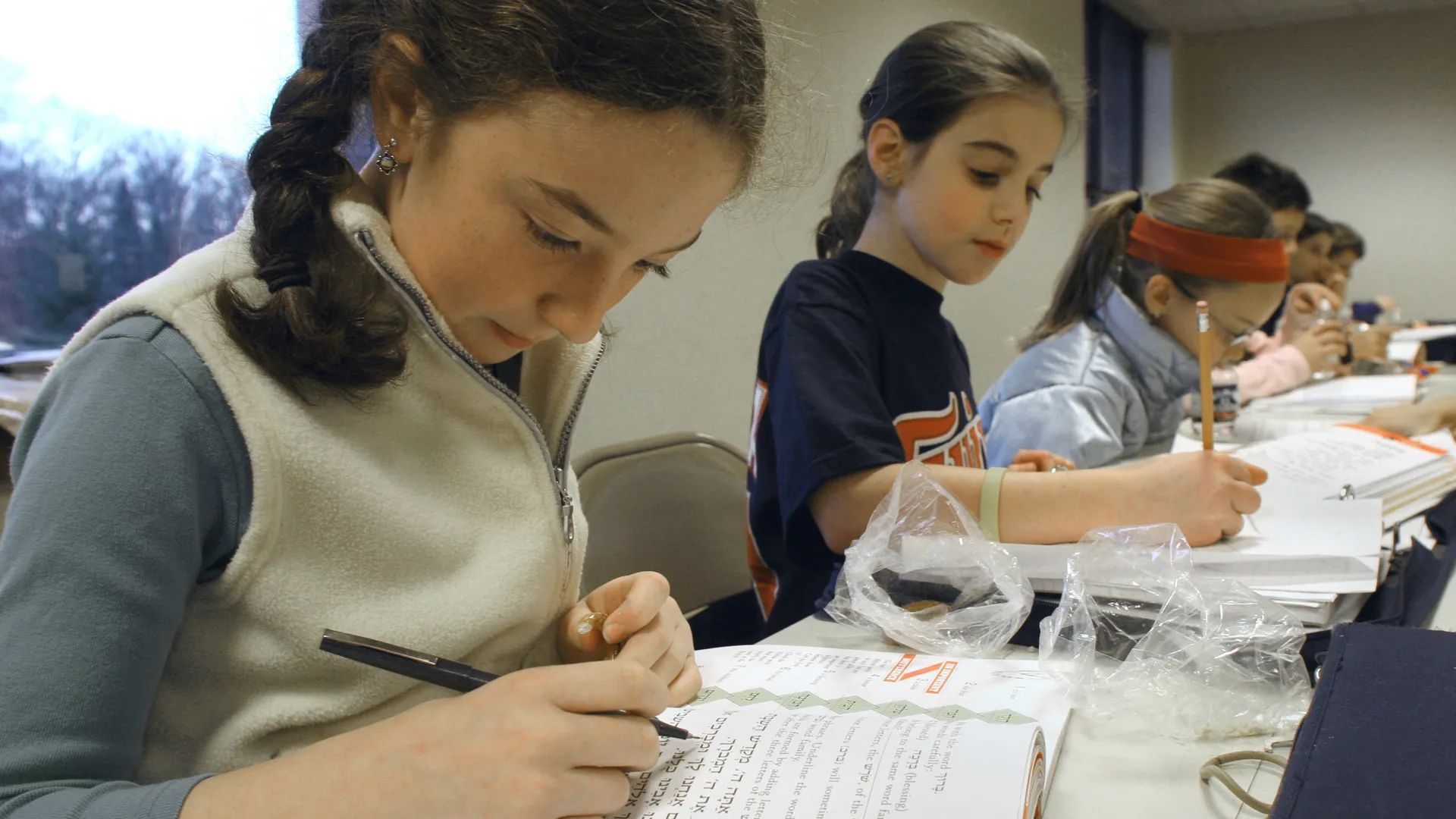 While national Jewish organizations are concerned about a downward trend in Hebrew school enrollment, New Orleans institutions are growing.
Why it matters: The city's Jewish population is increasing, as is the national Jewish population. But the difference between here and elsewhere is that interest in Hebrew schools is up too, local officials tell Axios.
"Jews are a more pronounced minority in [the South]," Touro Synagogue's Rabbi Katie Bauman tells Axios. "Jews … understand that they need to come forth and be a part of synagogue communities to have lots of wonderful relationships with other Jews and for their kids to have Jewish friends."
Zoom in: Hebrew schooling in New Orleans historically was led by the Communal Hebrew School, which ended in 2003 when local synagogues focused on growing their own programs, Jewish Federation of Greater New Orleans senior director for communications and marketing Caitrin Gladow tells Axios.
With that shift, the Jewish Federation began providing vouchers for students between third and seventh grades to help pay for education costs, Gladow says.
In the early 2000s, Gladow says the Federation was paying for about 85 students annually. Today, the Federation pays for about 150 students annually across nine synagogue programs.
Touro Synagogue reports having between 150 and 160 students from pre-K through their late teens, Bauman says.
"Our Hebrew school education … has grown by almost 50% in the last four years, and in the last year, we grew by 25%," Bauman says. "We're seeing pretty astronomical growth, year over year."
New Orleans also has two Jewish day schools, which replace a typical public or private school experience and offer a mix of Judaic and general studies. Both are growing in enrollment.
The 2018-2019 school year saw enrollment of 61 preschoolers, which the school expects to nearly double by the coming school year.
The big picture: National student enrollment in Hebrew schools, which are supplementary to daily education and focus on Hebrew and Jewish rituals and history, fell by almost half during the 14 years that ended in 2020, Axios race and justice reporter Russell Contreras reported recently.
About 27% of those schools closed, according to a study recently released by The Jewish Education Project.
Total enrollment nationally in Jewish supplementary schools dropped by 45% from 2006 to 2020, according to the nonprofit, which supports Jewish educators.
The number of schools also dropped: Of the 761 supplementary schools that closed, 556 closed entirely. For the remaining 205, the schools closed, but institutions stayed open thanks to factors like mergers.
Of note: The Jewish Federation also tracks the New Orleans-area's Jewish population size.
Before Hurricane Katrina, the population was below 10,000, and immediately after the storm, in 2006, it had dropped to around 6,000 people. Today, the organization pegs it at between 12,000 and 15,000 people.
Among the area's non-Orthodox population, "more than 60% of Jewish New Orleanians have non-Jewish partners or households, so while Jewish education is in hot demand right now, so is interfaith support," Gladow says.
What's working: Why New Orleans' Jewish community is bucking the trend of national Hebrew education seems to be a mixed result of population growth, the tendency of southern Jews to affiliate more closely with their places of worship and smart decisions made during the pandemic.
Brad Philipson, the head of the Jewish Community Day School, attributes its growth to both its handling of COVID-19 and the establishment of a pre-K, which he says is typically fully enrolled.
At Touro, Bauman says the pandemic caused its education staff to take on smaller classes and host them outside, which was more popular than virtual teaching.
"Our highest calling was to remind [young congregants] of the importance of community, that they're not alone, to inspire them, and to help ground them and root them in their Jewish tradition," she says.
What she's watching: As that population shift continues, Bauman says she's not sure the growth of the city's Jewish population or the interest in its educational programs will continue.
"I do think part of what we're seeing is still recovery, honestly, of the Jewish population since Hurricane Katrina," she says.
More New Orleans stories
No stories could be found
Get a free daily digest of the most important news in your backyard with Axios New Orleans.