How a people-loving nerd became Nashville's mayor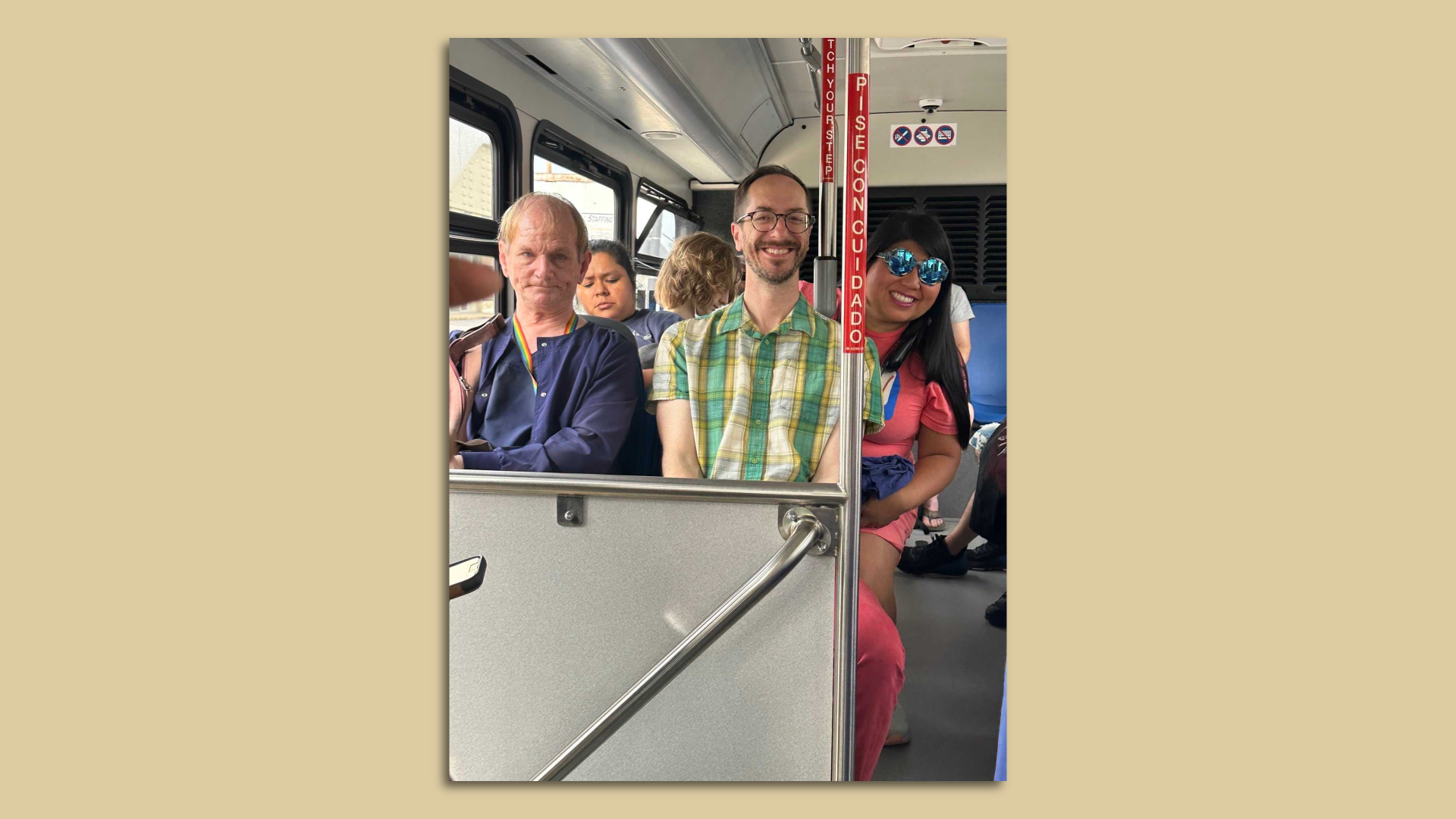 The first time Freddie O'Connell ran for public office, he got his teeth kicked in.
In 2002, he challenged state Rep. Beth Harwell, who was in the early years of her enormously successful political career. He ran as an independent and ended up with 5.6% of the vote.
That was the last election O'Connell lost.
In 2015, he fought through a crowded field to win the District 19 seat on the Metro Council. He won re-election four years later without a challenger.
Then, over the last few months, O'Connell emerged in first place in perhaps the most competitive general election field in Metro government's history. He throttled his runoff opponent Thursday 64% to 34%.
Over the last two decades, O'Connell evolved from a third-place finisher in a state House race to the driving force in Nashville politics and a beacon of hope for the city's growing progressive movement.
Those who know him best call O'Connell a people-loving nerd who found political success through his innate ability to make lasting connections.
Thanks, brother
O'Connell's political origin story began at the bus stop near Ninemile Hill in West Nashville, and he says it's his brother's fault.
"I sort of blame my brother for running a car I thought I'd inherit into the ground," O'Connell says. "[My partner Whitney Boon] and I ended up sharing a car for a few years. If we were going two different directions and I couldn't use the car, I learned how to ride the bus."
Regularly riding the bus connected him to James Manning, who was active with the transit advocacy group Partners in Transit. It was O'Connell's entry point into what became his life's passion: advocating for more and safer transportation options.
He joined the advocacy nonprofit Walk/Bike Nashville. A short time after that, then-Mayor Karl Dean nominated O'Connell to serve on the Metro Transit Authority's board of directors.
Zoom in: It was mayor's office staffer Jim Hester who suggested Dean nominate O'Connell to the board.
"Freddie had an office near the Dean campaign HQ," Hester tells Axios. "We used to meet out back and smoke clove cigarettes. But seriously, you could tell he was a smart guy. Karl wanted fresh blood on all boards, and I handled that at the time." (O'Connell tells Axios he fondly remembers the chats, but adds he did not smoke.)
"He has a unique ability to form close relationships with people and maintain those relationships over time," O'Connell's friend Adam Kleinheider, who works as a state government Republican operative, tells Axios. "Part of the reason he won is people underestimated his personal network of friends and acquaintances."
"Everywhere he has worked, any organization he's been involved in, he's come away with an inordinate amount of friends." Kleinheider says that network gave O'Connell a vast volunteer list and a Rolodex of names to call to ask for campaign donations.
Zoom out: Transportation advocacy was just one of O'Connell's civic engagements. He also served on the Belcourt Theatre's board of directors, his neighborhood association and the parent-teacher organization for his childrens' school.
He co-hosted a show on Vanderbilt University radio called "Liberadio," which got his name out there and helped drive the conversation for progressive politics. Those connections helped him build dozens of relationships, which eventually turned into grassroots backers for his mayoral bid.
From neighborhood politician to Metro's CEO
O'Connell is the first district council member to leap all the way up to the mayor's office. His three predecessors were also former council members, but they were all at-large members representing the entire county.
Stakeholders initially dismissed his candidacy: How many connections could he have to finance and staff a campaign if he just represented a portion of the county?
O'Connell backer Bob Mendes, who served on the council with him for eight years, says District 19 is a different animal that uniquely prepared him to lead.
District 19 covers downtown and the huge entertainment district and includes major civic institutions like the Chamber of Commerce, the Convention & Visitors Corp. and the Nashville Symphony.
It also has abject poverty and a range of socio-economic diversity.
"A district council member is closer to knowing how the government sausage is made. And in that district specifically, you're dealing with challenges that are completely different than any other district," Mendes says.
O'Connell had to navigate massive redevelopment proposals like Amazon and Nashville Yards while also working on issues such as homelessness and boosting economically disadvantaged schools like Napier Elementary.
His district was hit with the 2020 tornado and the Christmas bombing, and it was the epicenter of the fallout of the city's pandemic shutdown orders, which left hourly restaurant and hospitality workers out of jobs.
O'Connell says those disasters gave him experience navigating crises.
Personal relationships fueled campaign
O'Connell's knack for relationship-building was evident in his first council run.
Flashback: A flashpoint for O'Connell's political career was his decision to hire scrappy young progressive operative Joseph Sheeran to work on that first bid in 2015.
Sheeran tells Axios he began to believe O'Connell had a good chance at higher office during his first term. "It was hard not to. He was young. He was kicking ass and taking names. I think especially after that [winning in 2015], I definitely wondered where the Freddie train was going. He didn't seem to have state ambitions or federal ambitions. He was laser-focused on Nashville. I think it was clear he was going somewhere, and it was just a question of when."
Last year, Sheeran introduced O'Connell to veteran Democratic operative Marjorie Pomeroy-Wallace, who managed his mayoral bid. Those closest to the campaign say her role was a critical factor that pushed O'Connell over the finish line.
Both in terms of messaging and organizationally, he needed the right manager to guide the campaign. Sheeran says Pomeroy-Wallace kept the campaign focused. "She's a great compartmentalizer and great at candidate wrangling."
What he's saying: O'Connell, who worked in software development and technology, says he didn't ponder running for mayor until his second term. Being mayor of Nashville wasn't his lifelong dream job.
"The strangest part of it is I've never been a career politician. This has been an interesting time to have full focus on one thing for the first time in a while."
The bottom line: O'Connell couldn't self-fund a campaign. He hadn't represented a large swath of the county. But his volunteer work, advocacy and connections propelled him to victory.
"The biggest part of it is he's not in it for himself. It comes through in everything he does. His intention, his thoroughness. The way he writes, the way he pursues legislation," Sheeran says.
"He's still a nerd who decided that people in this city are what he wanted to be interested in."
More Nashville stories
No stories could be found
Get a free daily digest of the most important news in your backyard with Axios Nashville.