Mayoral candidate Sharon Hurt makes her case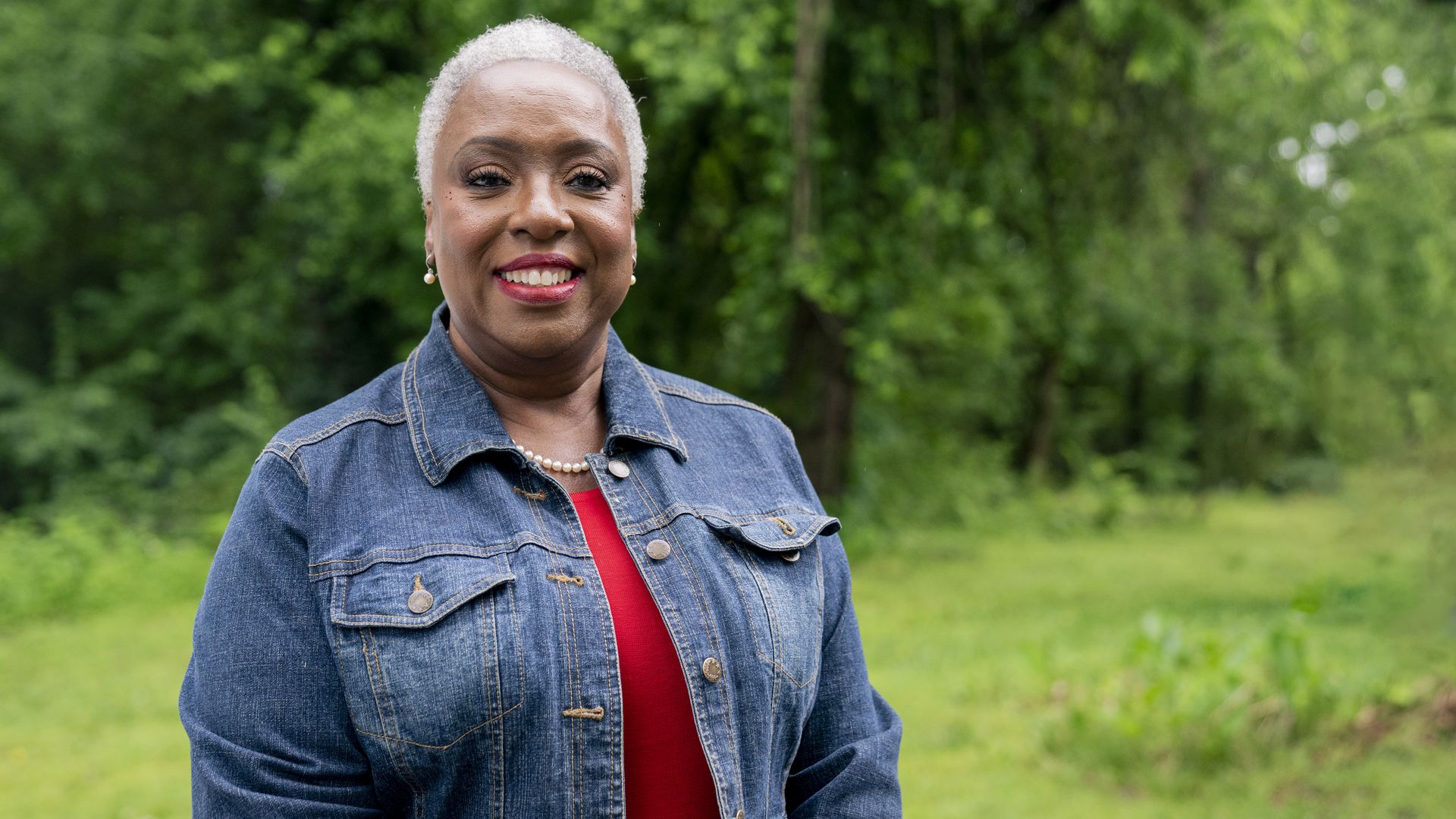 Councilmember Sharon Hurt sees Nashville's biggest asset and its biggest challenge as "one and the same."
Nashville remains a city of opportunity and growth, she says. But failure to manage that growth has relegated many citizens to the margins and created a chasm between the haves and the have-nots.
What she's saying: "It's a tale of two cities. Those who have are getting more and doing more. And the other side is there's been neglected, forgotten communities, and no one is paying attention. You see the decline."
Hurt's sales pitch is that she has been paying attention and is uniquely positioned to address Nashville's issues with growth because of her decades of experience working in areas of economic development.
"Growth is supposed to prevent decline. But you have to be intentional about ensuring the decline does not happen. We have people coming here every day to make their dreams come true — students, songwriters, musicians. The city is postured to grow, make things happen, make dreams come true."
Yes, but: Hurt says the city needs to "distribute the wealth to ensure that it cascades to every lot and every community."
When she ran for the Metro Council in 2015, Hurt touted her experience running the Jefferson Street United Merchants Partnership, a longstanding nonprofit focused on promoting economic development on the historically Black corridor.
Hurt said that working on economic development issues and serving in the council provided her with deep connections to a broad spectrum of leaders. Those ties have boosted her campaign: Hurt has been endorsed by a group of Black ministers, as well as prominent politicians such as Davidson County Clerk Brenda Wynn and former state Sen. Brenda Gilmore.
Few mayoral candidates can boast the longstanding community connections of Hurt, who has served on the Bellevue Exchange Club, Leadership Nashville, the Downtown Rotary and the Nashville Women's Breakfast Club, among many others.
Why she's running: "To help shape this city. … The only way to do that is to have someone to address those areas that are forgotten and neglected. I'm that ordinary person who understands every aspect of this city. I live that duality."
What she'd do on Day One: Hurt says her first order of business would be to get to know the existing staff in the mayor's office. "I've got to meet those who will be committed to making sure we are operating about the people of the city and not about the politics of it."
Neighborhood: Moved to Nashville in 1981 and lives in Bellevue.
Favorite weekend activity: Visit her grandchildren, ages 2 months and 19 months.
Favorite live music experience: The annual Jefferson Street Jazz & Blues Festival, which she helped create.
Favorite Nashville meal: Silver Sands Cafe, their breakfast in particular.
More Nashville stories
No stories could be found
Get a free daily digest of the most important news in your backyard with Axios Nashville.