Mayoral candidate Matt Wiltshire makes his case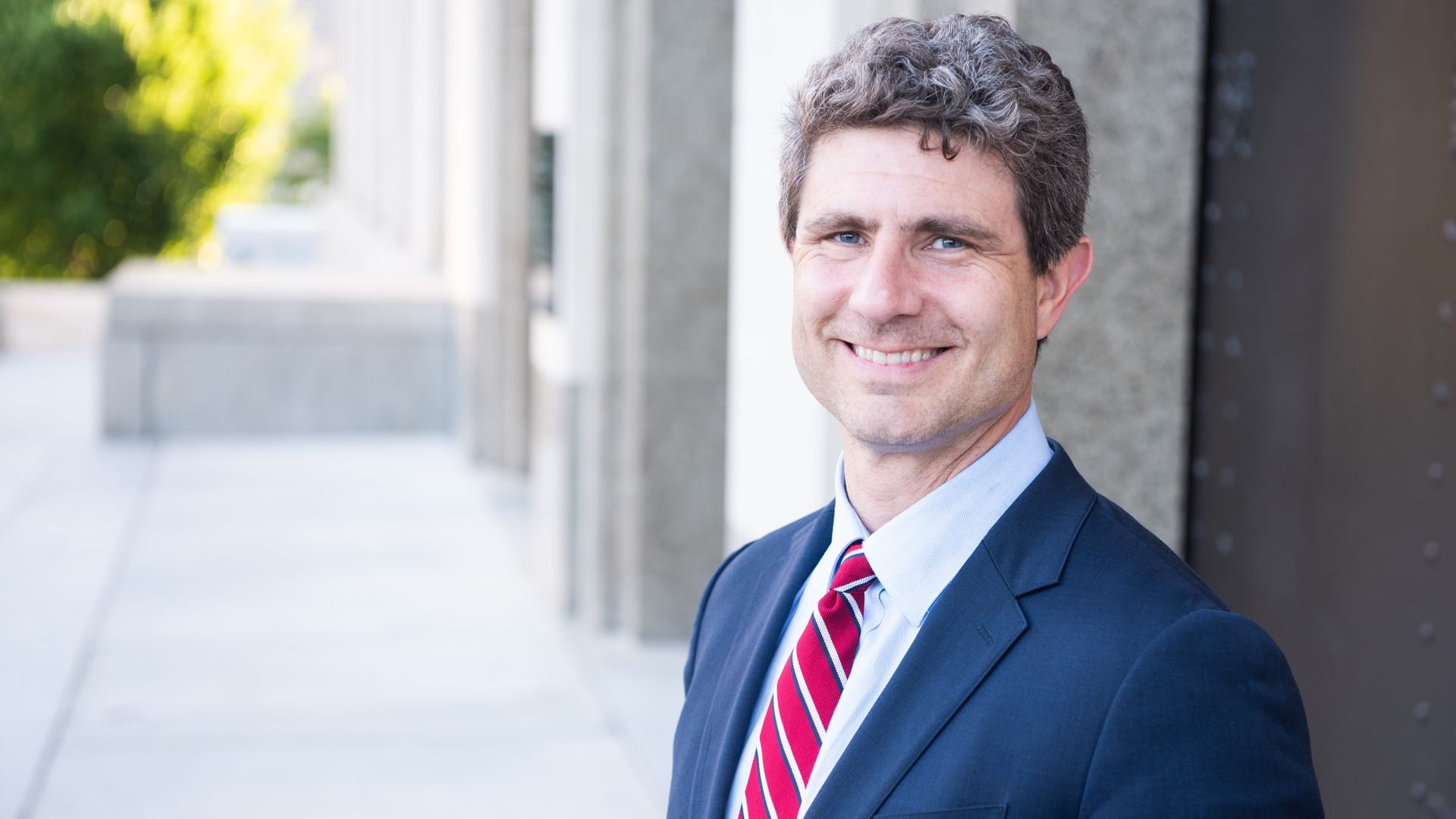 Eight years ago, Matt Wiltshire was asked for proof that the job recruitment strategy he helped oversee under Mayor Karl Dean was working, and he responded with a one-word answer.
"Scoreboard." The success was self-evident, Wiltshire said at the time.
Under Wiltshire's leadership of the city's economic development office, Metro offered millions of dollars in tax breaks and incentives to large corporations to spur job creation. The program worked to the tune of at least 42,000 jobs, he says.
Yes, but: That was then. Wiltshire is aware that times, and the city's economic environment, have changed.
"When I came into the mayor's office, we were in the midst of the Great Recession. Unemployment was over 8%," Wiltshire tells Axios. "There were a lot of families who were deeply struggling in this city. In that environment, being aggressive about attracting jobs for Nashvillians was absolutely the right thing to do."
With unemployment in Nashville now around 2%, Wiltshire says the city should focus on workforce development so that residents are qualified for the jobs coming online from companies like Oracle and Amazon.
Why he's running: Wiltshire says when he pondered whether to run a year ago, he saw a city that had big issues as well as "a lot of little things that felt totally within our control. It really bugged me to look around and see all of these things not working well."
Wiltshire points to two resume bullet points to demonstrate his success at tackling city issues. In addition to his economic development work, there's his stint at the Metro Development and Housing Agency working on affordable housing. He says the agency added 4,000 affordable units during his three years there.
The common denominator, he says, is his success at the jobs he was tasked with.
What he's saying: "I am not running to do more [Economic and Community Development] incentive deals. That's not what the current conditions call for. But I do think my track record of being effective at the things we were focused on doing is a testament to my ability to be able to address the challenges the city is facing."
What he'd do on Day One: Wiltshire says that if elected, his top priorities will be public education, public safety and quality of life.
"Working with the Community Foundation, Nashville Public Education Foundation and others to bring together the nonprofit community to address many of the challenges that the kids in our school system are facing, so that the teachers can focus relatively more on teaching in the classroom and kids can focus on learning."
Neighborhood: Nashville native. Grew up in Belmont-Hillsboro and now lives in 12South.
Favorite weekend activity: Go to any one of the parks with my family.
Best live music experience: Lizzo at the Ryman.
Best meal in Nashville: "Anything at Swett's, maybe the fried chicken most. There are a lot of places in this city that are pretty segregated, but the racial makeup, the socioeconomic makeup in there, it's about as good as you get in this city."
More Nashville stories
No stories could be found
Get a free daily digest of the most important news in your backyard with Axios Nashville.