Mayoral candidate Jeff Yarbro makes his case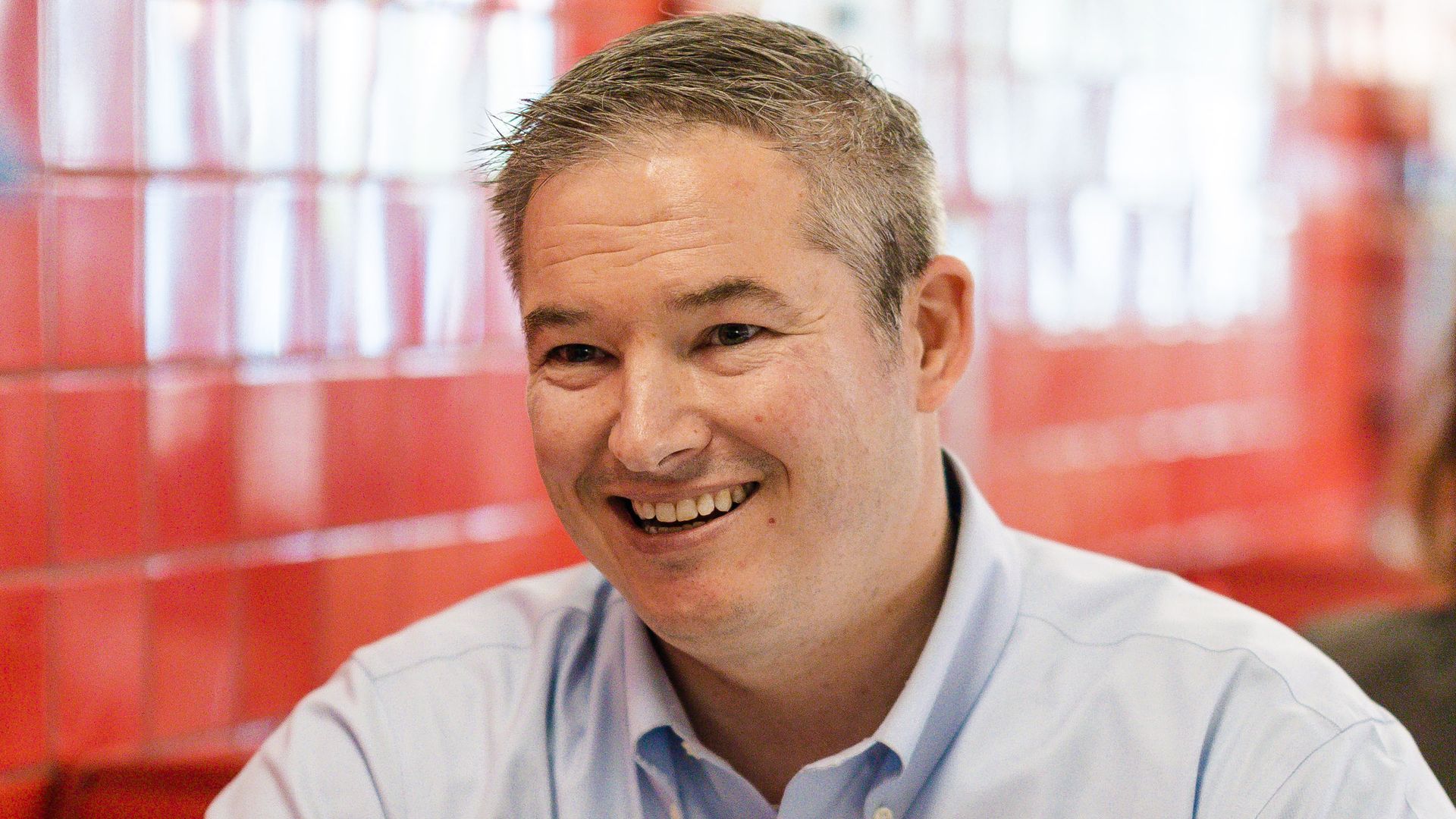 State Sen. Jeff Yarbro is eager to explain his votes in support of funding for the new Titans stadium.
Support for the stadium emerged as a sort of progressive litmus test as the mayor's race unfolded.
What he's saying: Yarbro defends his votes as protecting the city budget, and says he has a "100% clear" progressive track record.
"There's been a lot of communication in the race about how we shouldn't put public dollars toward football stadiums," he says. "But anyone who's being honest should acknowledge that wasn't really the question before the city. The question was whether to use property tax dollars to pay for a renovation or new tax dollars to pay for a new stadium."
Yarbro tells Axios his priority was to push the financial burden of the stadium away from property taxes "paid by every Nashvillian" to "the hotel taxes and sales taxes surrounding the development."
Flashback: Yarbro voted in favor of state legislation to put hotel taxes and some sales tax collected in and around the stadium toward the new facility.
He also supported a budget amendment last year to direct $500 million in state bonds toward an enclosed stadium.
Why it matters: Yarbro's more nuanced explanation of his stadium-related votes is important because he argues he has a decade-long track record of fighting for progressive causes in the legislature.
A lawyer and Harvard graduate, he exploded onto the Nashville political scene in 2010 with an audacious challenge of a state institution: Sen. Douglas Henry. Yarbro narrowly lost but cemented himself as a Democratic rising star. He won the job in 2014.
In the Senate, Yarbro has taken on the issues of increasing public education funding, gun control and abortion access.
Why he's running: Yarbro says he's best positioned to collaborate with the state and stand up to the legislature when necessary. "The next mayor's going to inherit three ongoing lawsuits as well as pending legislation that targets our city. So the next mayor's going to be required to both manage and navigate those conflicts while simultaneously building partnerships with state government to advance our key priorities."
"That's frankly a new job qualification for being mayor of Nashville."
What he'd do on Day One: Yarbro says he would meet with Metro Nashville Public Schools director Adrienne Battle and police chief John Drake to zero in on school safety.
"We've got to ensure that families feel that our children are safe when they're going to school."
He adds that his other Day One priority will be assembling the team and partnerships needed to address the multitude of challenges facing the city, especially affordable housing.
Neighborhood: Moved to Nashville in 2004, lived in Sylvan Park since 2005.
Favorite weekend activity: "I love spending my Saturdays with my kids, making them breakfast, going to the farmers market, taking them swimming or just hanging out on the porch as they play with kids from the neighborhood."
Best live music experience: "My single favorite memory of a live show was when Jeff Tweedy of Wilco played unplugged, full acoustic, no mic on the lip of the Ryman stage. Playing as the founders of that institution intended it to be played."
Favorite meal: Hamburgers and ice cream at Bobbie's Dairy Dip with my kids.
More Nashville stories
No stories could be found
Get a free daily digest of the most important news in your backyard with Axios Nashville.