New book spotlights Tennessee political scandals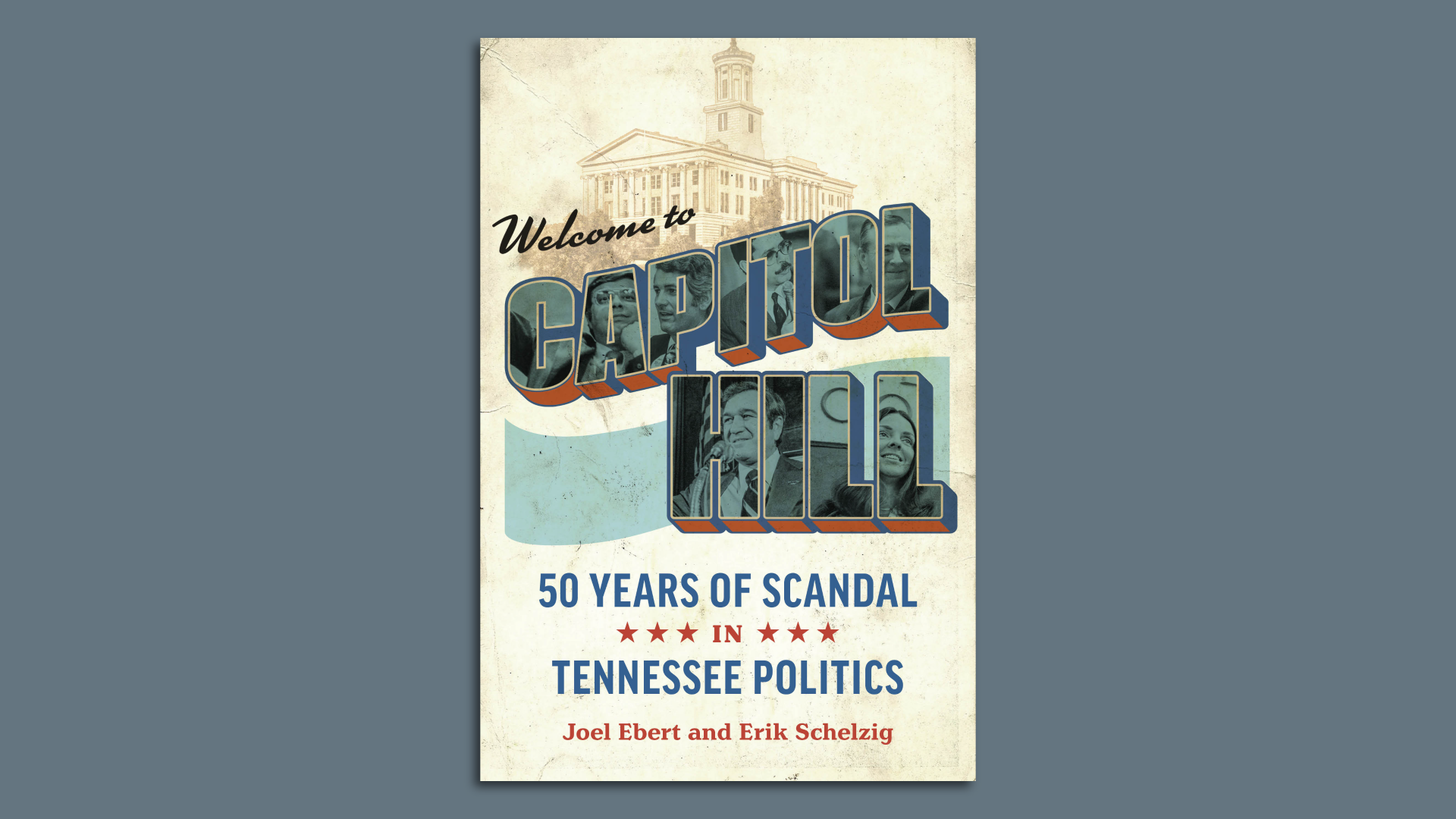 A new book from veteran state house reporters Joel Ebert and Erik Schelzig will shine a spotlight on half a century of Tennessee political scandals.
Why it matters: The worst scandals in Tennessee politics ended careers, sent top officials to prison and reshaped the state government.
The book covers Gov. Ray Blanton's pardon scandals, the secret FBI wiretap used in the Rocky Top investigation and more recent examples of sexual misconduct in the legislature.
Studying the scandals is more than just an academic exercise, Ebert and Schelzig say. It reveals the vital importance of the media as a watchdog.
In several instances, the public learned of politicians' questionable behavior through investigative reporting by Nashville journalists, including Schelzig and Ebert's own coverage of the more recent scandals.
What they're saying: "Erik and I had been talking about this idea that institutional memory was fading in the Capitol Hill press corps, and it would be cool to put it all in one place," Ebert, a former Tennessean reporter, tells Axios.
"I think what I found in covering some of these older scandals, including some I covered myself like the Tennessee Waltz corruption scandal in 2005, is people have forgotten the details in relatively short order," said Schelzig, who works for The Tennessee Journal. "I did a 10-year retrospective in 2015, and so many of the lawmakers had changed over. It was like it was a distant memory."
"The issue I have with that is that the more time goes on, the less people will know. And these things have a way of repeating themselves — not necessarily the specifics, but the overarching corruption and criminality."
Zoom in: Schelzig and Ebert had plenty of fodder for their research — Tennessee has provided fertile ground for investigative stories about political scandal and corruption.
In fact, scandals continued to roll in even after their book pitch got the green light.
After the reporters signed the book contract in early 2021, Sen. Brian Kelsey and former House Speaker Glen Casada were indicted following unrelated federal investigations.
Then came the tumultuous 2023 legislative session, which included the controversial expulsion of two Democratic lawmakers. Republican State Rep. Scotty Campbell also resigned his post following an ethics investigation for discrimination and harassment.
Of note: Ebert says he doesn't believe the rash of scandals is a uniquely Volunteer State problem.
"This book, to me, lays out that [corruption] is not contained to one party," Ebert says. "It's generally the party in power that we've seen in these high-profile scandals," he said, noting the same dynamic applied when Democrats held the supermajority.
Schelzig adds that they found a common thread that when politicians get busted they tend to blame "A, the media, and B, their political opposition."
If you go: There will be a book signing and discussion with the authors at the John Seigenthaler Center at Vanderbilt University on Aug. 22 at 5pm.
In conjunction with Schelzig and Ebert's status as veteran journalists, there will be free drinks.
Editor's note: Ebert overlapped at the Tennessean with Axios Nashville authors Nate and Adam.
More Nashville stories
No stories could be found
Get a free daily digest of the most important news in your backyard with Axios Nashville.