Tennessee GOP pitches fortifying schools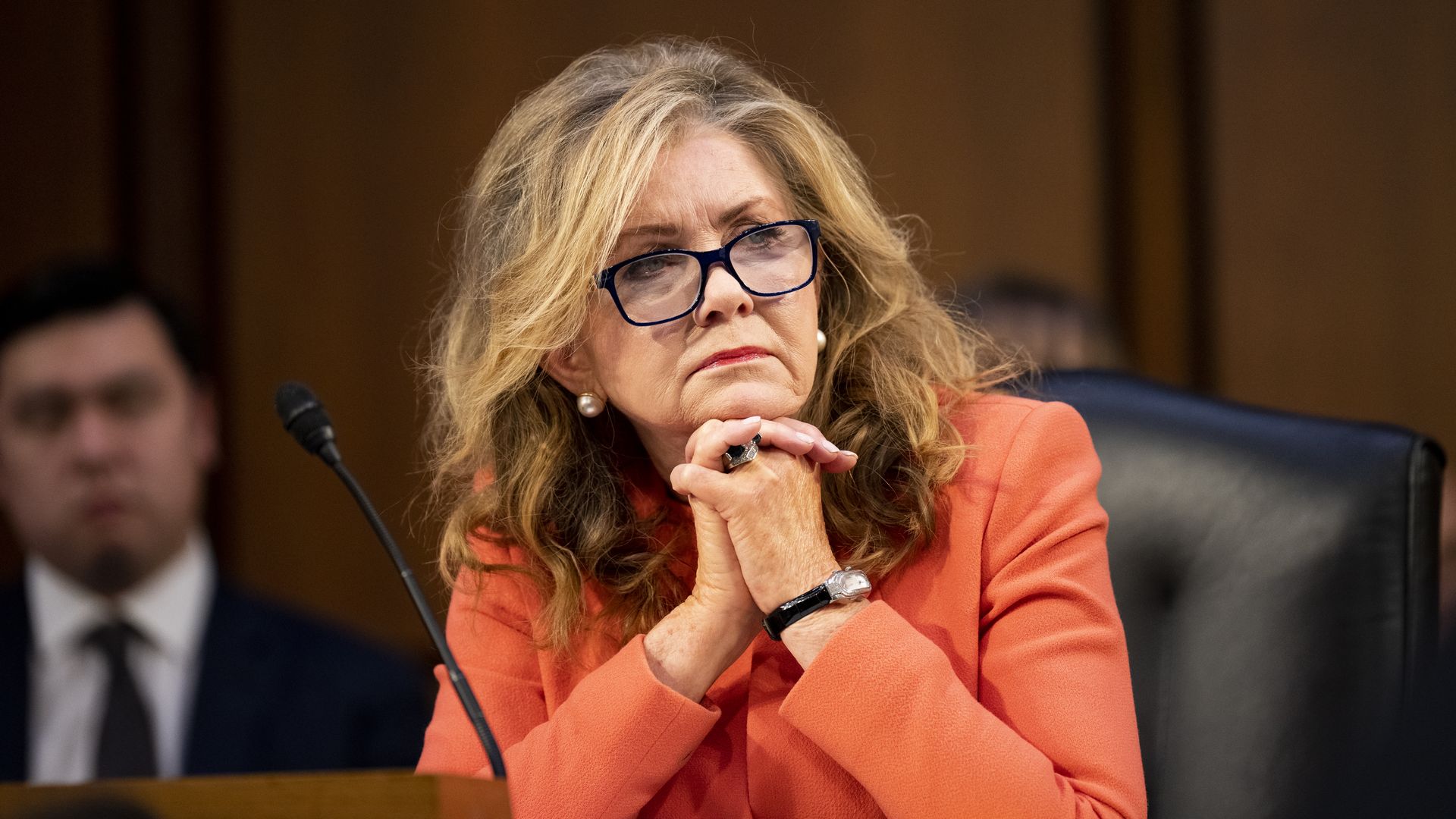 Tennessee Republicans doubled down on proposals to ratchet up school security — but not pass stricter gun laws — in the wake of The Covenant School shooting.
Driving the news: Sens. Marsha Blackburn and Bill Hagerty unveiled legislation Thursday to create a $900 million federal grant program for school safety measures.
Public and private schools could use grant funds to train and hire military veterans and former law enforcement officers to serve as security guards.
Grants could also be used to harden schools and improve physical security with surveillance systems, silent alarms, automatic locking mechanisms and metal detectors.
"By providing schools with these critical funds, we can help protect our precious children," Blackburn said in a Twitter video.
Separately: Lt. Gov. Randy McNally sent a letter to Gov. Bill Lee offering ideas for how to make schools safer.
McNally mentioned securing windows, installing magnetic locks, modernizing security cameras and adding more armed guards at schools.
Lee has already committed funds to add more security guards at public schools.
"If we can ensure that all schools, public and private, have armed guards, we may be able to cut down on these events significantly," McNally wrote to Lee. McNally told reporters he expected details on additional investment in school security to be released soon.
McNally said he is receptive to red flag laws, in which someone's guns can be taken away if they are reported to exhibit mental distress. But, he appears to be in the minority among state Republicans.
In the short term, the focus is on fortifying schools.
What he's saying: "I was asked by a colleague if our schools will have to become fortresses to keep our kids safe and I told them, 'Yes, if that's what it takes.' I don't care if we have to park a tank outside a school," House Majority Leader William Lamberth told reporters.
More Nashville stories
No stories could be found
Get a free daily digest of the most important news in your backyard with Axios Nashville.