Concert requirements in spotlight after legislature's late night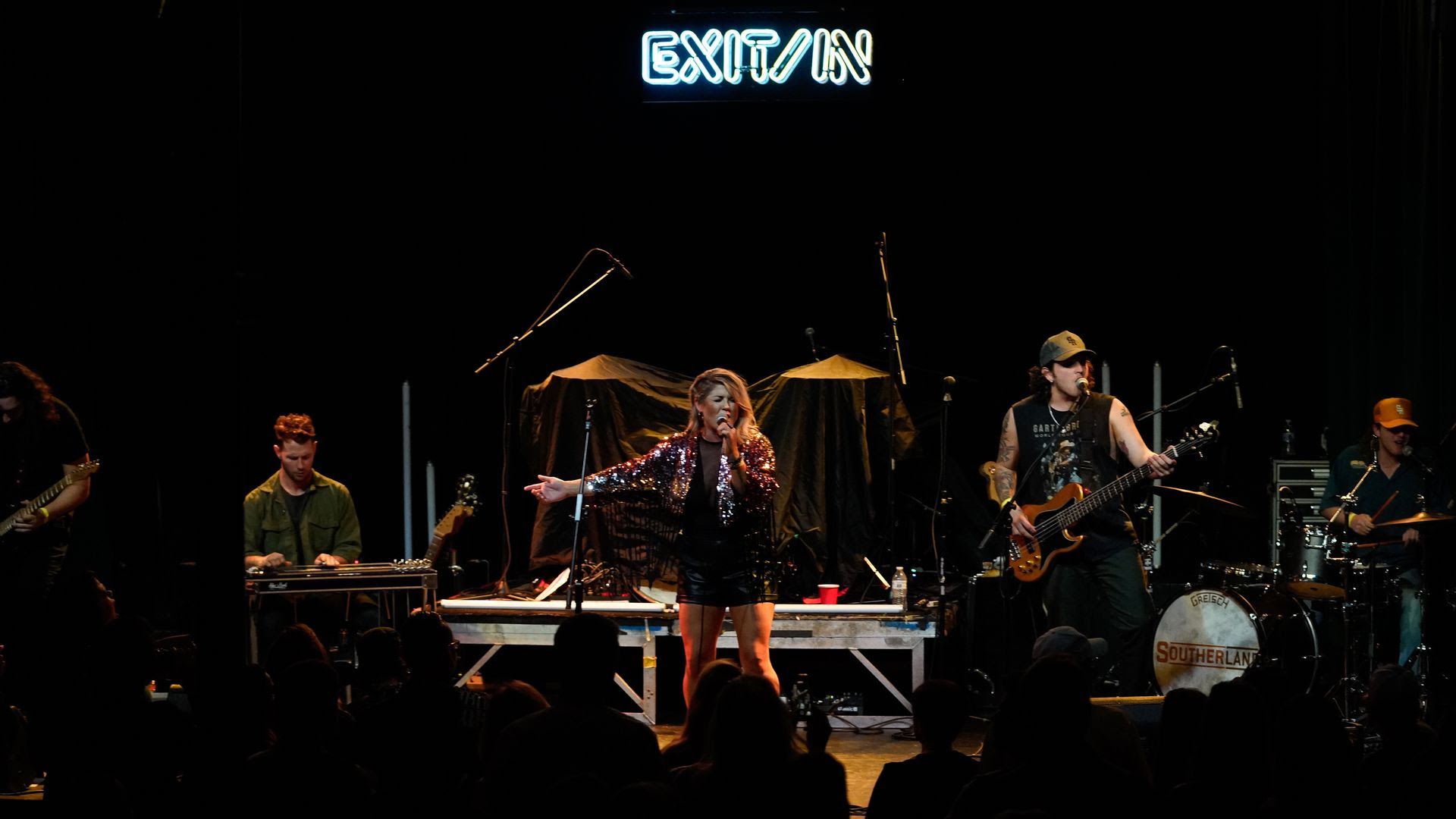 Music venues can still ask fans to show a negative COVID-19 test or vaccination card in order to attend a show, after a whirlwind special legislative session that could have jeopardized months of concerts.
The General Assembly's special session on COVID-19 took aim at businesses that require customers to show proof of vaccination, including concert halls.
Driving the news: An early draft of the Republican omnibus bill would have banned venues from asking fans to show proof of vaccination. The final version ended up essentially matching current practices.
Why it matters: Venues say vaccine requirements were among protocols that helped convince customers it was safe to attend concerts.
The most common current concert policy is to require proof of vaccination or a negative test within three days of the event. Almost all Nashville venues have such a requirement.
Under the GOP legislation, which awaits Gov. Bill Lee's signature, venues can't explicitly require vaccinations, but they can mandate a negative test and accept vaccination cards as a substitute.
State Rep. Jeremy Faison, R-Cosby, tweeted that the legislation "struck the right balance" on COVID restrictions between individual liberties and accommodating businesses.
What they're saying: Chris Cobb, owner of the club Exit/In and president of the advocacy group Music Venue Alliance Nashville, tells Axios that the vaccine requirements are about making sure tours aren't interrupted.
"We've got to keep these artists on the road. The way to do that is for the artists and the fans to feel safe."
Cobb says the Republican legislation might require venues to "tweak the language" on ticket disclosures, but they won't have to take more drastic measures such as canceling shows.
Yes, but: Events with especially strict vaccination requirements were scrambling after the special session.
The Country Music Association set a vaccine requirement for workers and attendees at its annual CMA Awards show next week. The requirement was put in place to comply with the TV union protocols, a CMA spokesperson said.
"We anticipate the recent passing of legislation, if signed into law, will supersede the union requirements," spokesperson Catharine McNelly tells Axios.
The wide-ranging COVID-19 legislation, which chipped away at COVID-19 safety measures, came after Republican lawmakers worked through the night.
The bill that passed early Saturday morning would stop public schools and local governments from issuing mask mandates until their infection rates hit a two-week average of 1,000 or more new cases per 100,000 residents, a metric in line with a massive surge.
Other elements of the legislation were rewritten after pushback from Ford Motor Company and other businesses.
Why it matters: The legislation could shape Tennessee's ongoing response to the pandemic and would make it harder for local leaders to tailor their approach to the realities on the ground.
The last-minute alterations show the strength of the state's biggest business interests, as Ford was successful in pushing to retain the right for private businesses to keep mask mandates.
Private schools also get to implement mask mandates at their own discretion.
The details: Conservative lawmakers wanted to pass a comprehensive ban on vaccine mandates. But the final version includes exceptions for health care providers and institutions that show they could lose federal funding without one.
What they're saying: Republican lawmakers, who called the special session, cheered the new legislation as a triumph.
Gov. Lee has yet to say if he will sign the bill. But in a statement on Twitter, he praised lawmakers "for working to address the Biden Administration's overreach into our state."
The other side: Nashville schools currently require masks but wouldn't be able to if the legislation becomes law, since infection numbers haven't reached the high bar set by lawmakers.
"To say we can only use a preventative measure after the spread has gotten tremendously bad is illogical in my mind," Nashville school board member Emily Masters told the Tennessean. "And yet again, as seems to be the tendency of this state, I feel like it would inequitably affect our larger urban districts the most."
More Nashville stories
No stories could be found
Get a free daily digest of the most important news in your backyard with Axios Nashville.