Nashville chamber ponders appointed school board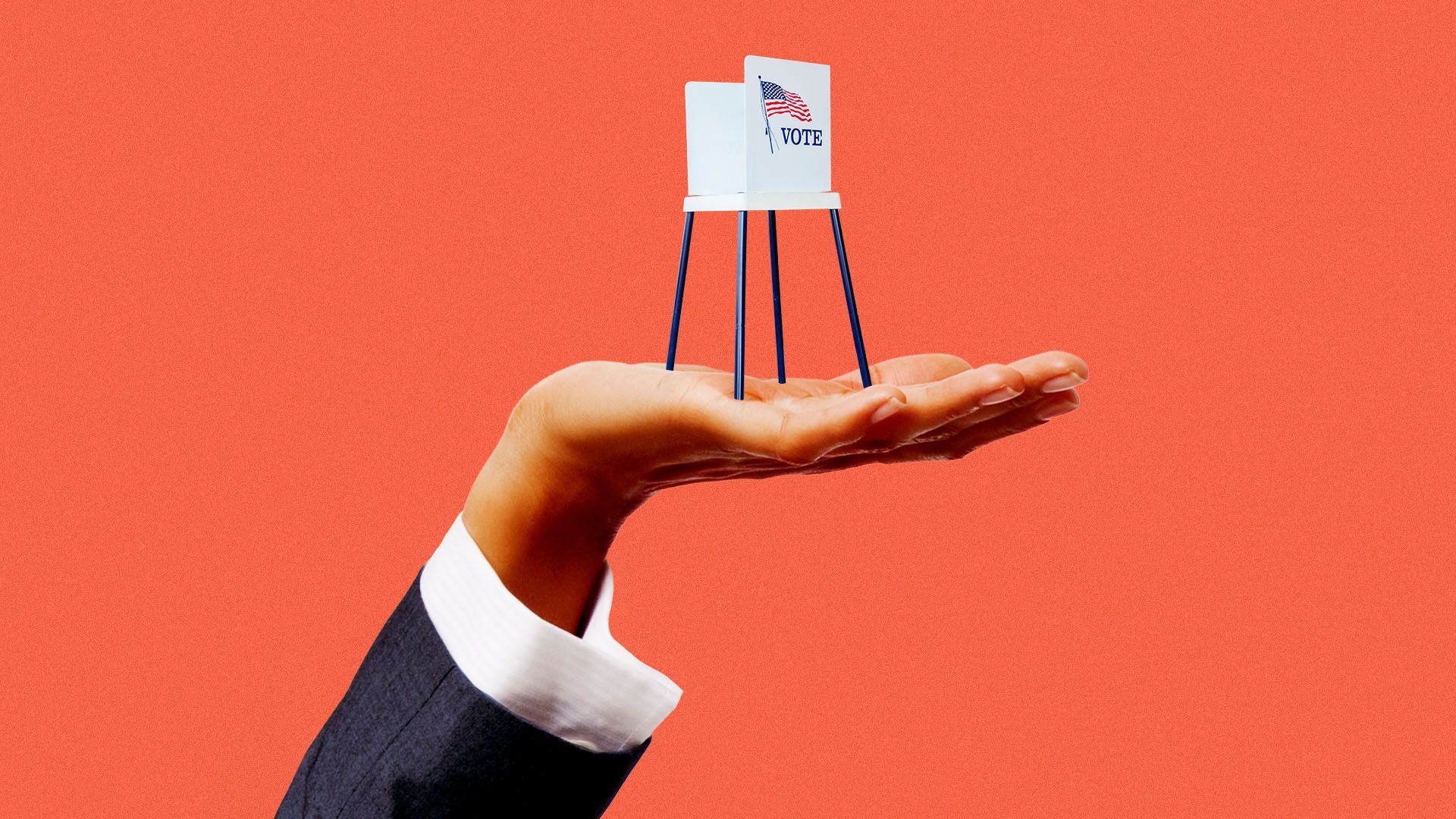 The Nashville Area Chamber of Commerce is considering a push for a major change to Nashville public schools — switching from an elected school board to one where members are appointed.
The chamber has had high-level talks on the topic with key education stakeholders, including the school board chair.
Why it matters: In Nashville education circles, the possibility that Gov. Bill Lee's administration would take over Metro Nashville Public Schools is a pervasive concern.
A chamber-led initiative to abolish the current system of voters selecting the school board could be an alternative to a Republican-led state intervention.
Stephanie Coleman, chief talent development officer for the chamber, tells Axios the idea of switching to a board with members appointed by the mayor and/or others is merely in the conversation phase. But she did not rule out the possibility of pursuing state legislation next year.
Driving the news: Coleman said the chamber is constantly studying ways to improve Nashville public schools, including "whether the current governance model is functioning the best it can be."
The chamber is examining a range of models for how other cities pick school board members. Coleman said the chamber would only support a change if Nashville maintained local control and if the plan had public support.
What they're saying: School board chair Christiane Buggs tells Axios she met with chamber leaders in August to discuss potential proposals.
Buggs said chamber president Ralph Schulz told her he believes MNPS director Adrienne Battle is doing a good job, but a change may be needed to stave off state intervention.
"It's still a lot to process," Buggs said. "I can't help but look at the optics and notice that for the first time ever the leadership of this large district is completely female. Both the chair and the vice chair are women, as is the director. Then narrow in on the fact that you have a director and chair who are both Black women, both mothers, both graduates of MNPS - and it seems we're being told MNPS does not produce greatness and we should not be able to make decisions."
Nashville Mayor John Cooper "likes residents being involved in picking local officials," his spokesperson tells Axios.
The other side: Although Buggs said she is deeply concerned about the idea of an appointed board, she acknowledged that the possibility of a state takeover complicates the issue.
State Rep. Mike Stewart, a Democrat who opposes a state take-over and the possible chamber-led push, tells Axios "the constant search for a transformative strategy gets in the way of just incremental improvements, which is how most sensibly run businesses and enterprises become great."
Flashback: The idea of getting rid of voter-chosen board members for a mayoral-chosen board isn't new.
Former Mayor Karl Dean, who served from 2007 until 2015, pondered making the change and discussed the idea with then-Gov. Phil Bredesen's administration.
Yes, but: Abolishing the current model of voters picking the school board is likely to face opposition.
Proponents say elections put the decision of who oversees the school system in the hands of parents and citizens most passionate about MNPS. The elections are low turnout - it took on average just 9,400 votes for the winning candidates in the August 2020 election.
Buggs says she worries about a system where political favor earns people spots on the board. She says she doesn't believe she would have been considered for a mayoral appointment prior to winning her seat in 2016 when she had been an educator and advocate lacking political connections.
What's next: The most logical path to an appointed school board would be passing state-enabling legislation, then the Metro charter would have to be amended through a voter referendum.
More Nashville stories
No stories could be found
Get a free daily digest of the most important news in your backyard with Axios Nashville.