Some pantries still aren't partnering with Food Bank of Iowa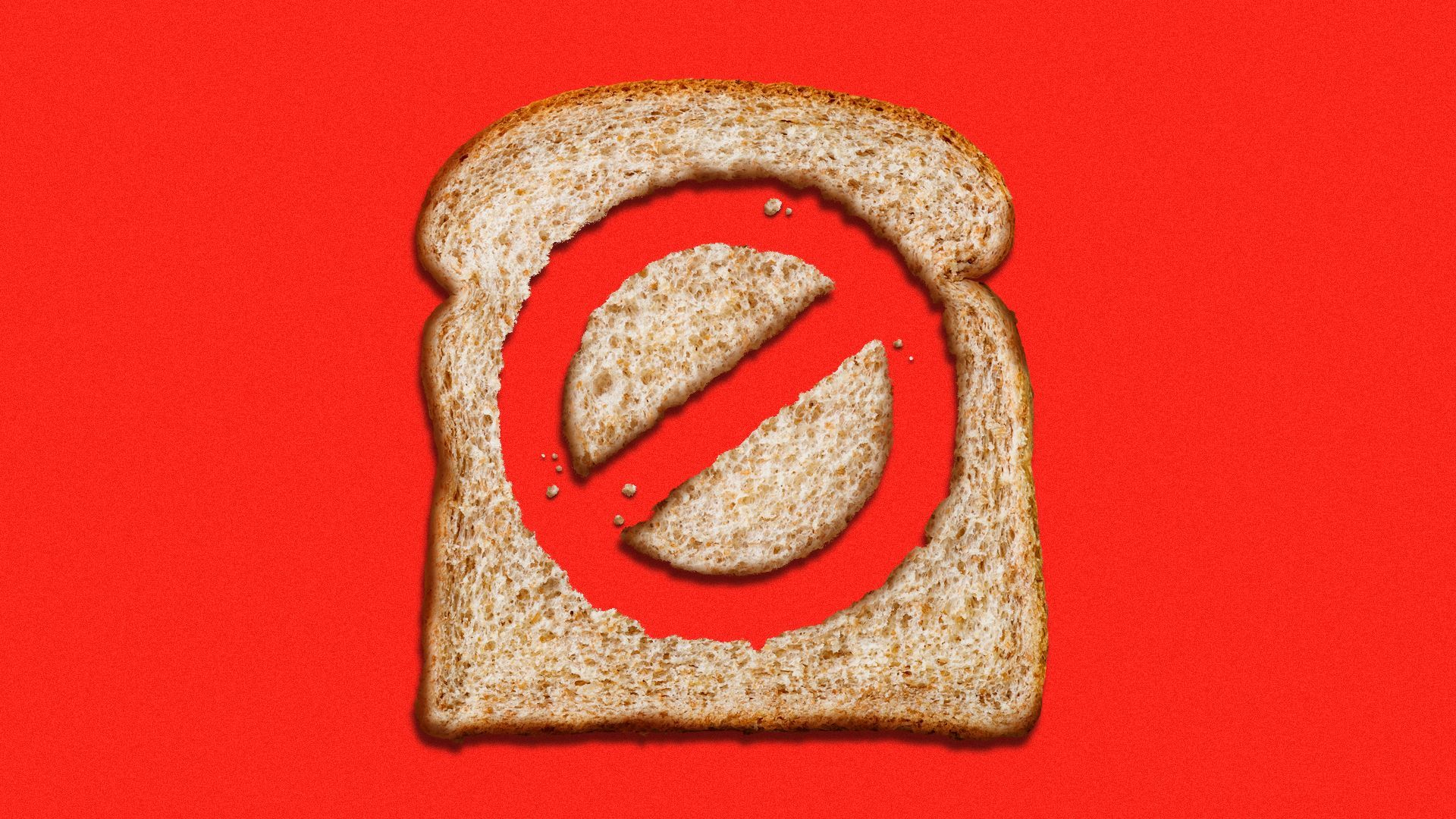 Nearly two months after Des Moines Area Religious Council (DMARC) and the Food Bank of Iowa (FBOI) signed a new agreement, no new DMARC-affiliated pantries have signed on to also partner with FBOI.
Why it matters: The food bank is a significant resource for smaller nonprofits, especially since food insecurity is skyrocketing in Des Moines.
Groups that partner with FBOI can access rescued and wholesale food, plus supplies, from major retailers like Wal-Mart and Sam's Club.
Flashback: Last year, FBOI and DMARC parted ways after the food bank asked its partners to sign new agreements requiring them to have a three-day supply of food on hand for pantry visitors every month.
DMARC argued it was unable to meet that demand because it would require them to offer it from each pantry instead of just one, equating to 45 days worth of food.
But on Feb. 15, FBOI and DMARC announced a reconciliation that still required the three-day supply.
What's new: While DMARC signed the new contract and entered a partnership with its south side pantry, around half a dozen of its affiliates have not.
Food Bank of Iowa says it's in conversations with pantries and is still providing rescued food in the meantime.
Zoom in: The Salvation Army of Des Moines, for example, is in negotiations with FBOI and things are moving forward in a "positive" direction, the organization's Tamyra Harrison tells Axios.
Prior to the rift, the Salvation Army rescued 250-500 items per day for a decade from stores like Aldi and Target because of its partnership with FBOI.
Since then, the rescued items they get from FBOI through DMARC are a "quarter" of that at best, Harrison says.
Yes, but: Some smaller places less reliant on the FBOI, like the Eastview Food Pantry, have decided to not renew at all.
Threat level: Since supplemental SNAP benefits ended in April 2022, the east Des Moines pantry has served 60-70 families a week, up from their normal 50-60, director David Harper tells Axios.
But he doesn't plan on signing with FBOI, saying he felt DMARC was unfairly targeted last year by the new requirements.
Instead, Harper tells Axios he's been able to get donations from local businesses like Smitty's Tenderloin Shop and the nonprofit Caring Hands.
What they're saying: FBOI says several pantries have shown interest in renewing their partnerships and are waiting to get clearance from their boards, spokesperson Annette Hacker tells Axios.
Hacker also says they're still providing food rescue to DMARC affiliates, regardless of any agreements.
The new agreement with FBOI has been a "huge piece" in helping DMARC feed insecure families these last few weeks, says Blake Willadsen of DMARC.
More Des Moines stories
No stories could be found
Get a free daily digest of the most important news in your backyard with Axios Des Moines.