Former President Donald Trump made headlines in Des Moines last weekend for endorsing Sen. Chuck Grassley.
Axios Des Moines asked Drake University political science professor Dennis Goldford: Is it all show or does something actually come from it?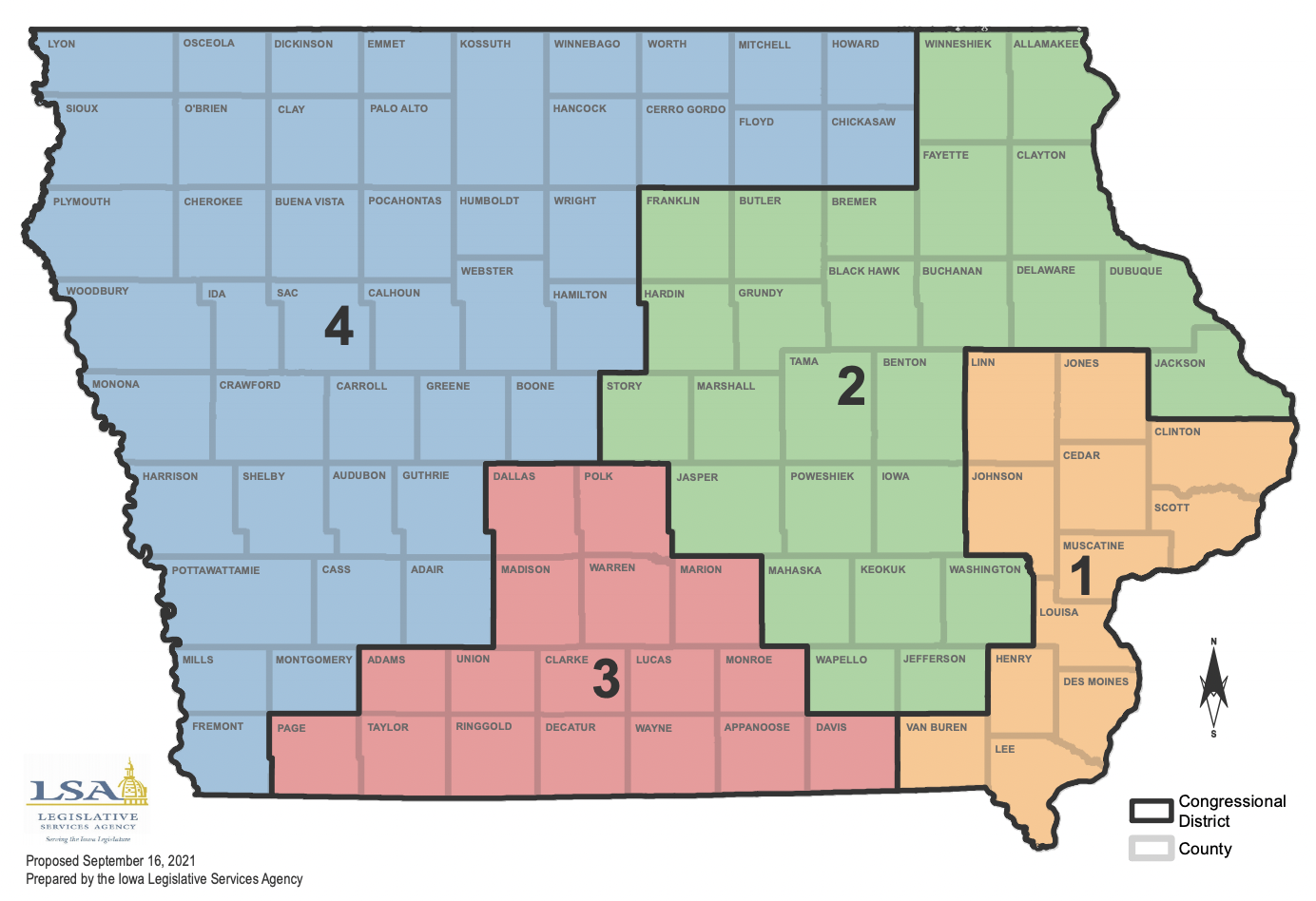 Iowa Senate Republicans rejected the first proposed set of redistricting maps Tuesday, drawing out a process that has Democrats on edge about possible gerrymandering.
Driving the news: The state Senate scrapped the maps in a party-line vote, 32-18.
The Nov. 2 city and school elections mark the first time we'll see how a slew of new statewide voting rules affect Iowa's early voters.
Why it matters: Iowans have a shorter timeline to vote early and mail in absentee ballots under the major changes approved by Gov. Kim Reynolds in March.
A proposed wildlife feeding ban in Des Moines now only includes waterfowl and deer after the City Council reversed course on a far more expansive plan Monday night.
Why it matters: Squirrels, feral cats, raccoons and any animal "not normally domesticated" in Iowa were included in the original proposal that we told you about Friday.
Fines up to $850 were possible.
People who feed wildlife in Des Moines could be fined up to $850 under a proposal that goes before the City Council Monday.
Deer and geese are the city's primary concern, but the proposed ban also includes squirrels, feral cats, raccoons, coyotes and fox.
If the proposal gets approved, violators could be found guilty of a simple misdemeanor.
Why it matters: Friendly feeders are inadvertently killing wildlife.
Feeding deer makes them more vulnerable to disease, and giving waterfowl bread can cause fatal lung infections. It can also make birds poop more, which can spread bacteria and increase the likelihood of illnesses.
Polk County's former HR director Jim Nahas is accusing four of the county's five supervisors of extortion, libel and wrongful termination in a lawsuit made public in court records Tuesday.
Why it matters: Nahas isn't the first to allege in recent months that the highest ranks of the county's government are troubled with sexual harassment, threats and verbal abuse.
And his lawsuit, filed Monday, suggests the problems are more widespread.
Lumber from Des Moines-metro trees is now for sale in the area.
What's happening: The Greater Des Moines Habitat for Humanity is partnering with the Iowa Department of Natural Resources for a pilot urban lumber program.
Why it matters: The program aims to maximize the use of local trees to minimize waste.
Urban lumber can reduce costs, create jobs and improve ecosystems while simultaneously adding diversity and sustainability to U.S. wood supplies, according to the USDA.
State of play: Commercially sold lumber generally comes from outside Iowa, while urban trees are often used for mulch or firewood, Iowa forestry specialist Aron Flickinger tells us.
Urban wood isn't graded, so it's not typically used for home construction. However, you can find it in cabinetry, flooring, trim and furniture.
Of note: The lumber program is in pilot stages so, for now, there isn't a directory of urban cutters who will donate your tree to the program.
Where to get it: Habitat for Humanity Restore, 2200 E. Euclid Ave, DSM, and 4033 NW Urbandale Dr., Urbandale.
Monday-Saturday, from 9am to 6pm.
Sen. Chuck Grassley's seat is considered safe this upcoming election.
But that doesn't mean he's safe from conservative internet trolls.
In fact, it may actually expose him to more criticism from within his own party, said Matthew Record, a political science professor at Drake University.
State of play: Grassley has always faced an onslaught of criticism from Democrats online, but people within his own party are trolling him for acknowledging President Biden's election win and supporting the president's infrastructure bill.
Get a free daily digest of the most important news in your backyard with Axios Des Moines.