If you're planning to leave Greater Boston this Memorial Day weekend, you may want to head out early to account for extra traffic.
Why it matters: AAA estimates that 42.3 million Americans will travel during the holiday weekend — a 7% increase over last year.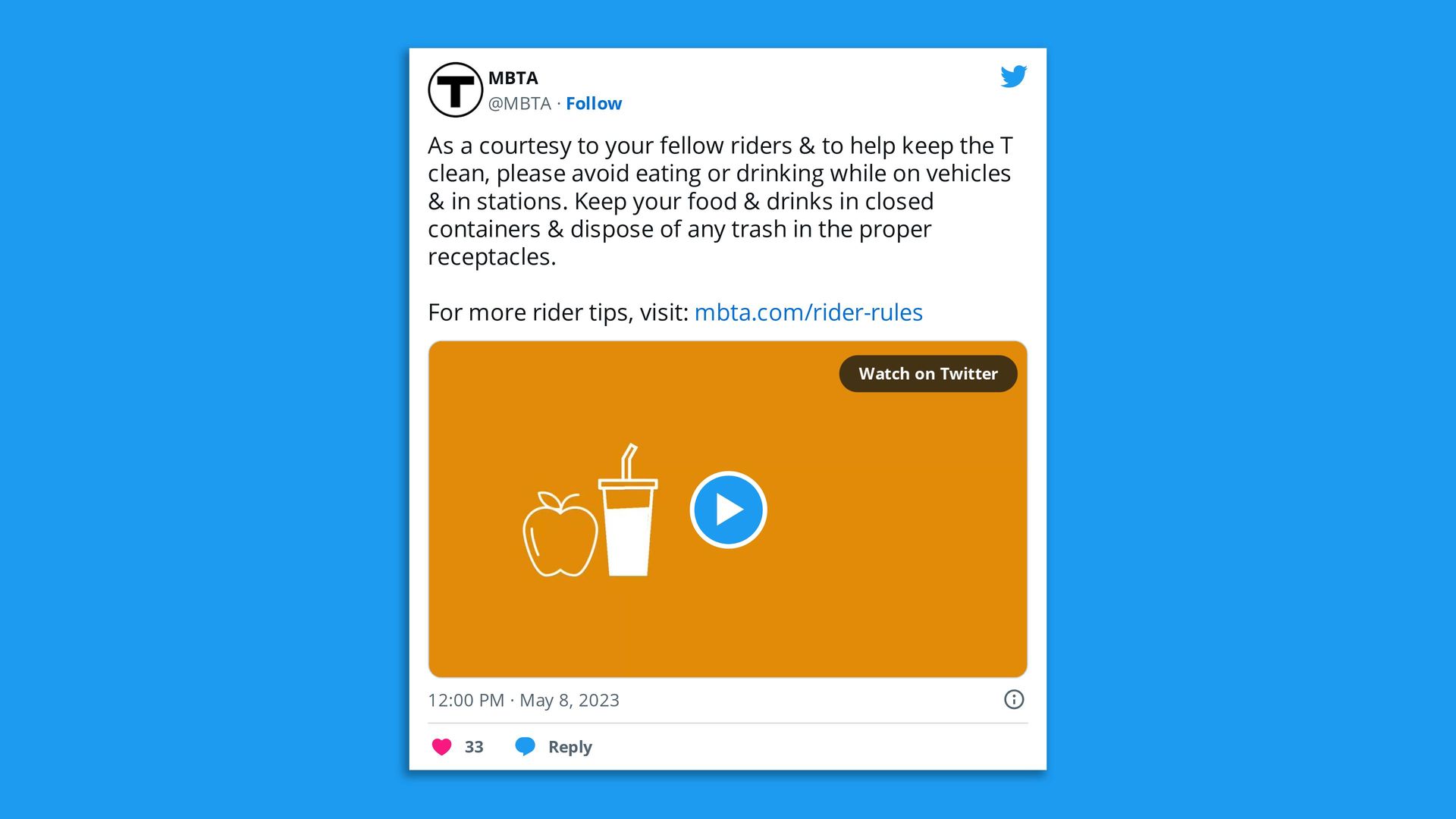 On the one hand, you get to scarf down your Dunkin' breakfast tacos on the way to work, or maybe kill time while your train is going 10 mph through a slow zone.
On the other, you might gross out some more squeamish fellow passengers or leave scraps to feed the legions of rats that prowl the platforms.
Get a free daily digest of the most important news in your backyard with Axios Boston.
🌱
Support local journalism by becoming a member.
Learn more