How Cambridge will help feds bring medical moonshots to market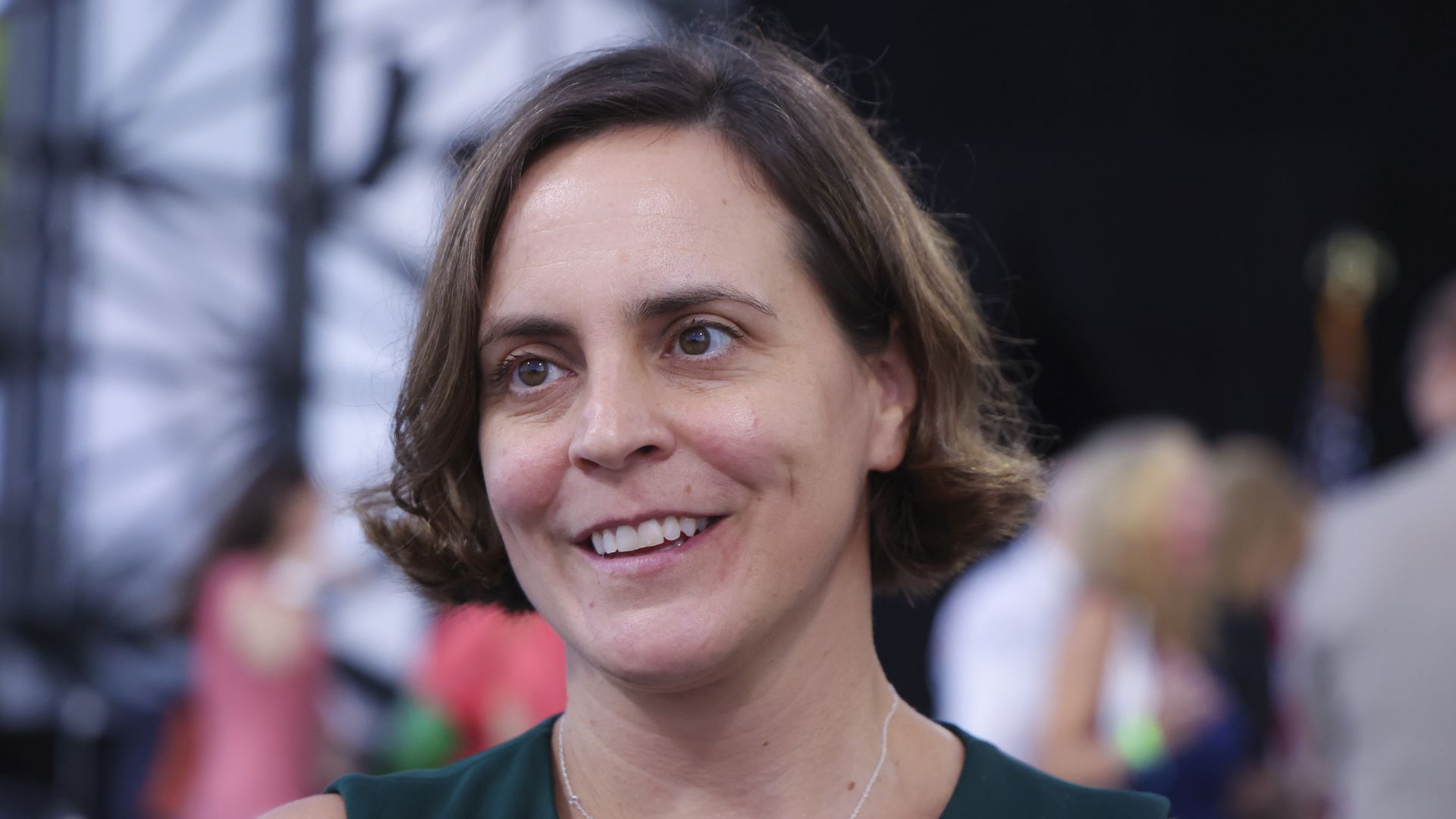 The federal government's effort to tackle some of the world's most challenging illnesses kicked off yesterday in a Kendall Square conference room.
Why it matters: Cambridge is playing a major role in the feds' ambitious plan to bring some of the most innovative — and financially riskiest — treatments to market.
Catch up fast: The Advanced Research Projects Agency for Health (ARPA-H) is already working on precision cancer surgery and proposals to reverse osteoarthritis.
ARPA-H director Renee Wegrzyn visited Dallas last week to unveil an initiative to improve clinical trials.
The latest: ARPA-H officials discussed their first steps for the new agency at the Cambridge Innovation Center, joined by representatives of colleges and companies nationwide, including Hadley-based nonprofit VentureWell, which will run the "investor catalyst hub."
We spoke to Wegrzyn about her vision for ARPA-H and Greater Boston's role. The interview has been lightly edited for length and clarity.
Tell me about today's launch and how it differs from your visits elsewhere.
We announced the whole completion of the ARPA net awards last month, and so you can almost think of this as like a move-in date.
We're here, we're engaging with our spokes. We're really kicking off the next phase of working together.
What's the role of the Investor Catalyst Hub at this point?
The Investor Catalyst Hub is really focused on helping us understand how can the investments that we make in ARPA-H, if successful, get adopted by the ecosystem and be sustained.
We don't want to have an investment and then have something sit on a shelf or not be taken up by a community, so they're helping us innovate ways to bridge those gaps.
What are some of the next steps here?
If you think of a VC that tells a small company, "Come back to us when you've demonstrated X," we want to fund X.
But we want to keep those investors close because if we do demonstrate that X is possible, we want to start to have those conversations so that we can transition this (project) out of ARPA-H.
What do you mean, transition out?
We're not a forever funder. This is a transaction to show something is possible and feasible.
That is de-risking it for the ecosystem to pick up. So VentureWell can help us bridge those gaps.
You also spent time at La Colaborativa in Chelsea today. The organization has helped Latino residents, especially immigrants, get vaccinated against COVID-19, find housing, food and legal assistance. How does this group's work relate to ARPA-H's goals?
Part of it is seeing what are the actual problems that people have that we can help solve, rather than being in a laboratory, assuming we know the fix to a problem that we don't even deeply understand.
It's just incredible the innovation that Gladys Vega and La Colaborativa brought forward.
It's also just the mindset of like, "hey, this didn't work out today, let's get the team together and figure out how do we get past this blocker."
We do that in the lab and in the office every day.
So getting folks like that to work together is going to be a super power that actually helps ARPA-H's technology stick at the end of the day.
More Boston stories
No stories could be found
Get a free daily digest of the most important news in your backyard with Axios Boston.