$20 is the new $15 in the Bay State minimum wage battle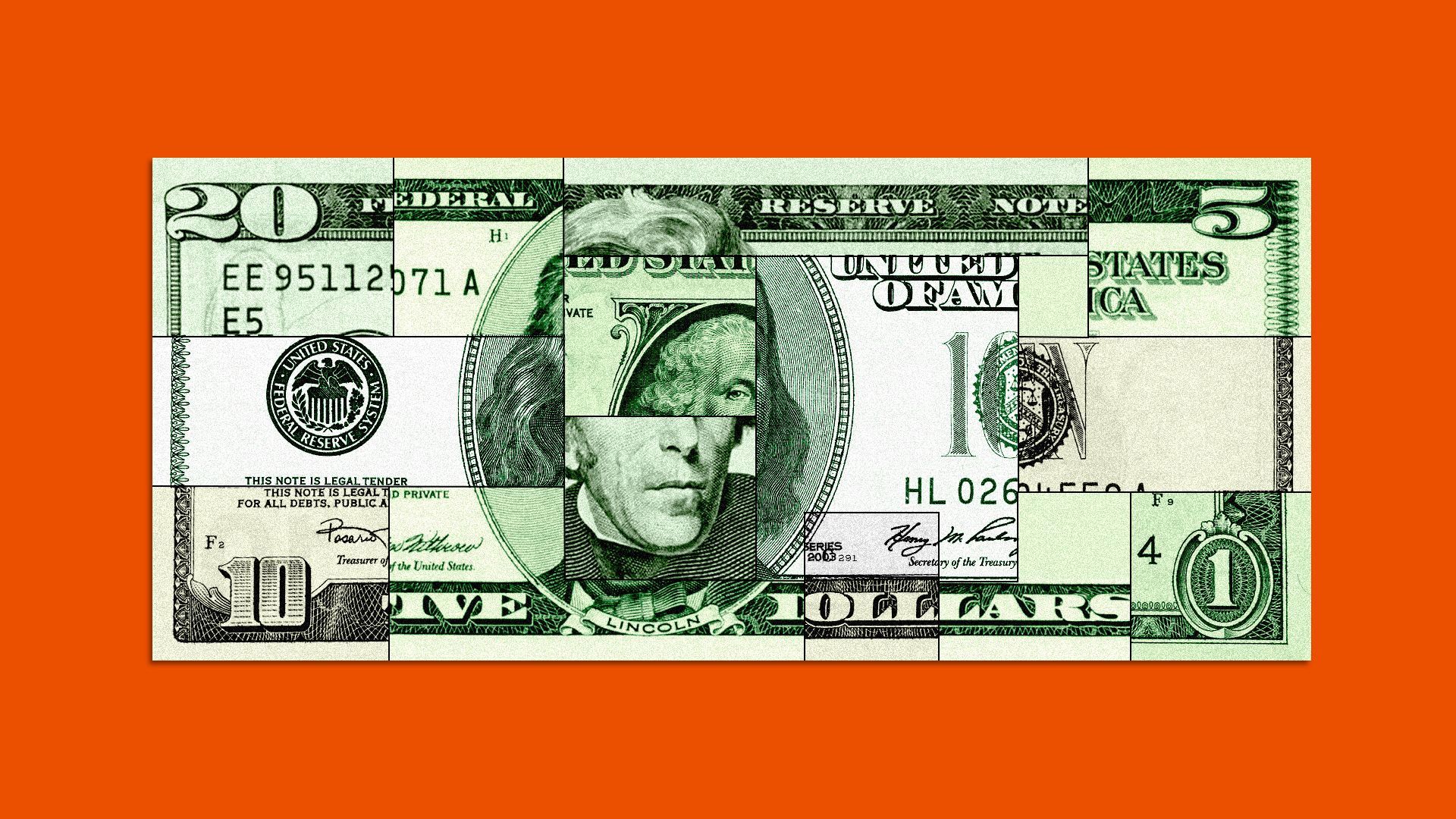 Less than a year after Massachusetts raised its minimum wage to $15, some lawmakers are determined to raise it again — to $20 or more.
Why it matters: Dozens of Democratic lawmakers and a coalition of worker advocates and labor groups are proposing the new legislation because they say inflation has cut into the $15 hourly rate, even though it is already one of the highest wage floors in the country.
Driving the news: Bills heard last month by the Legislature's Labor and Workforce Development Committee would increase the minimum wage $1.25 every year until it reaches $20 in 2027, the same rate of increases as the last update.
Left-leaning think tank MassBudget says a $20 wage floor would directly boost the earnings of around 20% of Bay State workers, amounting to more than 700,000 people.
The bill getting the most attention would also tie the new $20 rate to inflation to keep wages high for workers and to avoid future debates.
If the Massachusetts minimum wage had kept up with inflation since 2018, it would now be $18.26.
Flashback: Lawmakers reached a so-called "grand bargain" in 2018 that hiked the minimum wage to $15 by 2022 in exchange for the end of some required time-and-a-half Sunday wages.
The deal between business groups and worker advocates staved off what would have been a costly ballot question campaign asking voters about raising the wage.
Reality check: Without the threat of a ballot measure, the minimum wage debate this time around hasn't yet become a priority on Beacon Hill.
Yes, but: The renewed push illustrates the economic pressure that inflation is putting on the lowest income earners in a state that has among the highest costs of living and housing in the country.
Zoom out: Only California, Oregon and Washington have statewide minimum wages more than $15. A $20 minimum would be the highest in the country.
The other side: Business groups say a higher wage would harm struggling employers, especially smaller companies unable to absorb higher payroll costs.
What they're saying: "Now is not the time to raise labor costs for small businesses by increasing the minimum wage to a whopping $20 per hour," National Federation of Independent Business and the Retailers Association state director Christopher Carlozzi told lawmakers at a hearing on the wage bills last month.
More Boston stories
No stories could be found
Get a free daily digest of the most important news in your backyard with Axios Boston.