The push for a $20 minimum wage in Massachusetts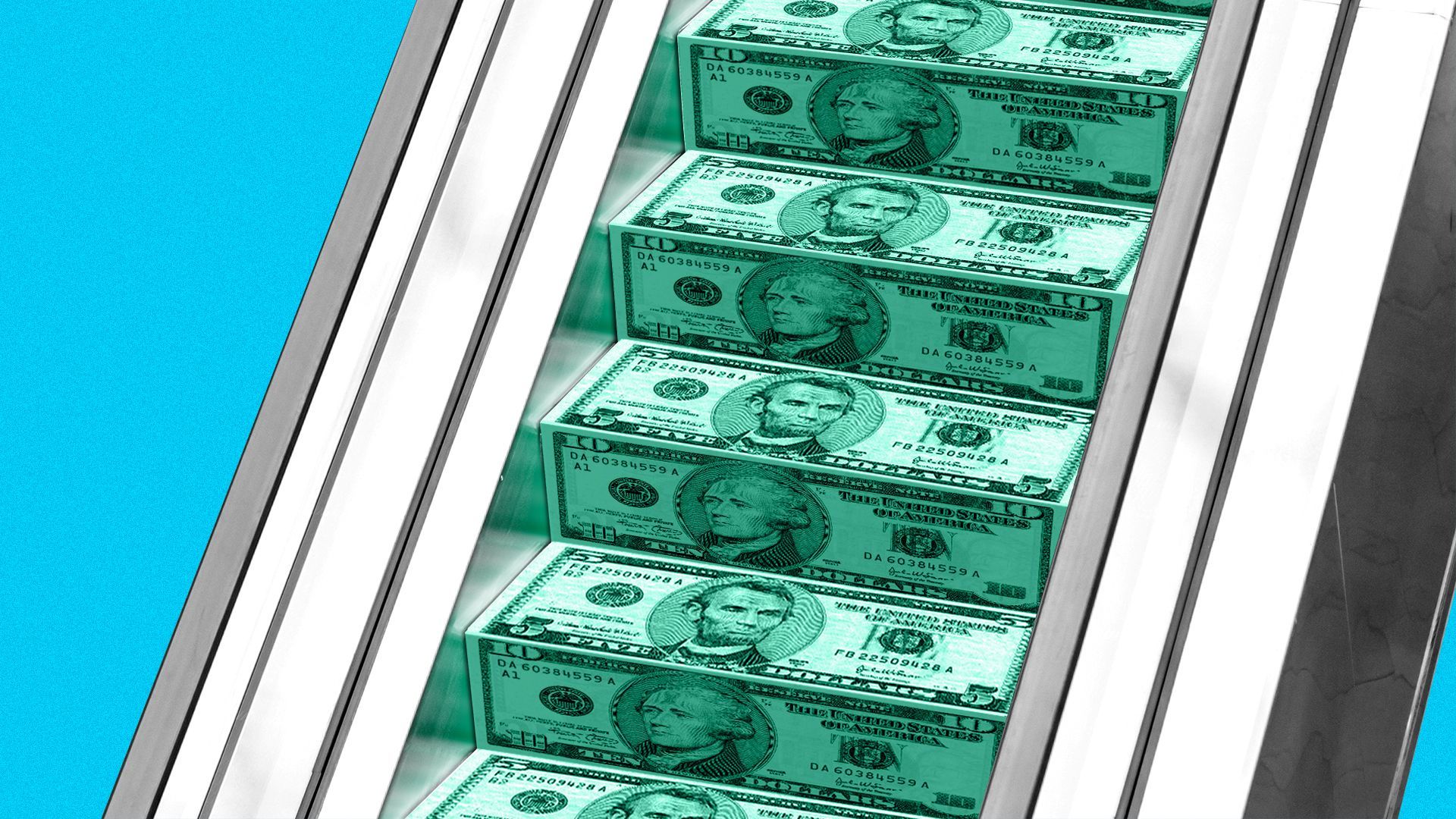 Labor unions and worker advocates are pushing state lawmakers to implement the highest minimum wage in the nation at $20 an hour, just two months after Massachusetts raised the rate to $15.
Why it matters: Inflation has taken a big bite out of the buying power of a $15 wage, and that's not lost on the key stakeholders who could lead the effort to increase the pay floor.
State of play: Beacon Hill lawmakers played a key role designing a law that satisfied labor activists and employers the last time the wage floor was lifted. But if leading Democrats don't get behind another deal, pro-wage advocates could go to war with the business class with a ballot question that will let voters decide.
Flashback: As part of the 2018 "grand bargain" between worker advocates and business leaders, Massachusetts raised the minimum wage incrementally from $11 to $15 between 2019 and the beginning of this year.
Labor advocates secured the wage hike and 12 weeks of paid leave for every worker. Employers got a permanent annual sales tax holiday and the elimination of time-and-a-half pay for Sundays.
But the final deal didn't index the minimum wage to inflation.
What we're watching: Five years later, the dollar is worth nearly 20% less than it was in 2018, and labor advocates are again asking to permanently fix the minimum wage to inflation.
The other side: Employers who agreed to the 2018 deal won't stand idly by if $20 an hour is the new target.
"Given what has happened to our main streets and to our small businesses, we need to give them recovery time before we make their futures even more bleak," Retailers Association of Massachusetts president Jon Hurst told the State House News Service.
Gov. Maura Healey campaigned on keeping Massachusetts affordable, but wouldn't directly answer a question posed to her by WBUR's Radio Boston two weeks ago about the wage floor.
A Healey spokesperson said the governor "believes the state minimum wage should be adjusted over time to keep up with the cost of living." But Healey hasn't said whether she wants to index the wage to inflation.
What's next: The Raise Up Coalition isn't ruling out a ballot campaign to ask voters to raise the minimum wage if the Legislature fails to act this session.
More Boston stories
No stories could be found
Get a free daily digest of the most important news in your backyard with Axios Boston.