Massachusetts is a hotbed of Nobel Prize winners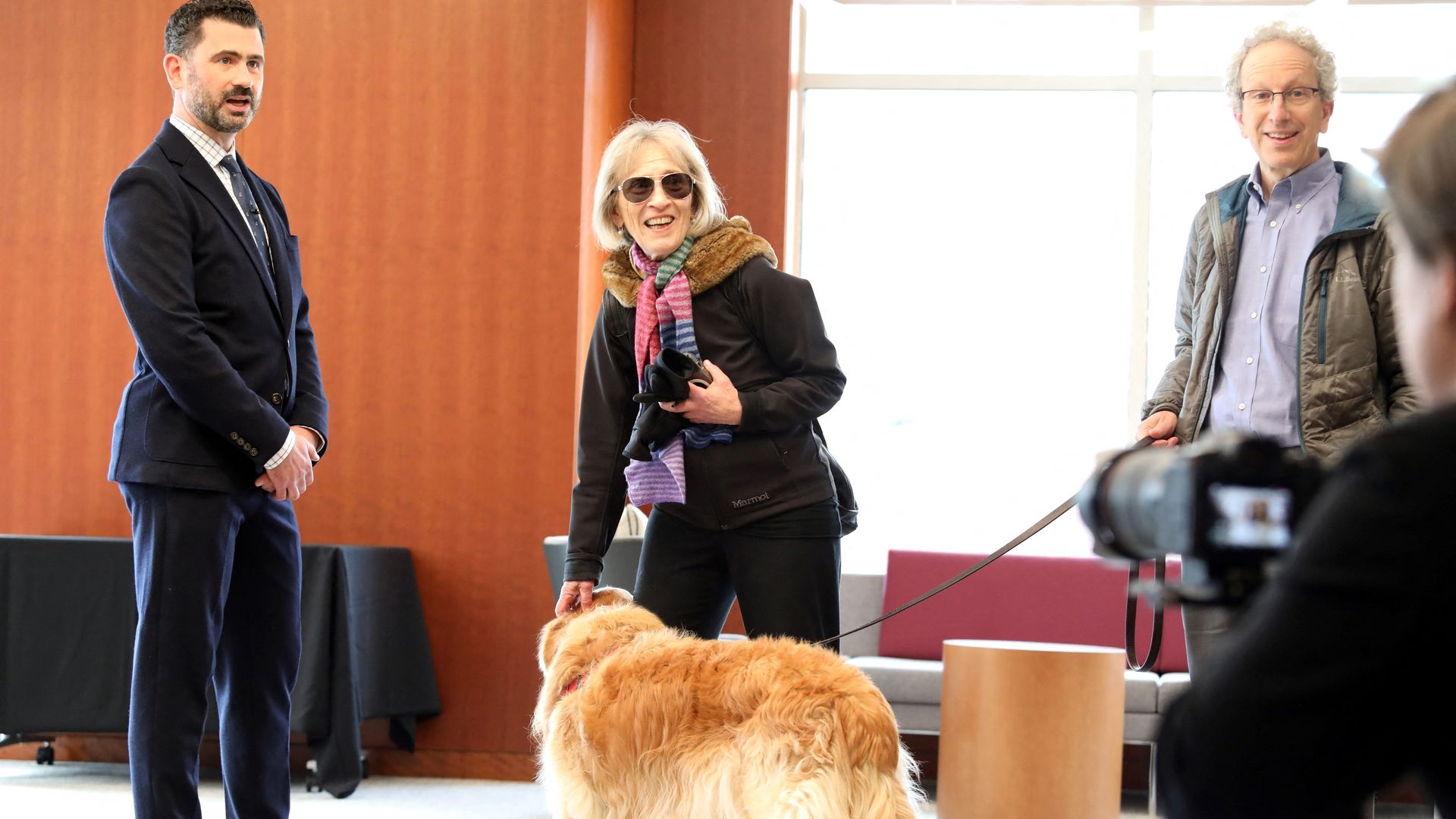 Massachusetts can claim winners of half the Nobel Prizes this year, continuing its status as a breeding ground for Nobel recipients.
Driving the news: Experts with Massachusetts ties won in three of the six categories that the Nobel Prize organization recognizes: physics, chemistry, physiology or medicine, literature, economics and peace.
Harvard economist Claudia Goldin won this year's economics prize for studying women in the workplace.
MIT scientist Moungi Bawendi was part of the three-person team to win the chemistry prize for their work on quantum dots.
Lexington native, and Brandeis and BU grad, Drew Weissman won with another researcher for work on mRNA vaccines that laid the foundation for the COVID-19 shot.
The big picture: Massachusetts academics win Nobel prizes more frequently than the Celtics, Red Sox, Bruins or Patriots win the playoffs. In 2022 half of the Nobel prize recipients had Boston connections too, per CommonWealth.
What they're saying: "The Boston area is a hub of international collaboration. Professors, post-doc and students gravitate to the largely welcoming and internationalized academic culture of the region," wrote Philip Altbach and Tessa de Laquil with Boston College's Center for International Higher Education last year.
💭 Our thought bubble: We think the local winners deserve a duck boat parade down Mass. Ave. as celebratory as any of the "rolling rallies" our sports teams get on Boylston when they win a championship.
Goldin, Bawendi and Weissman each effectively won this year's world championship in science and will have the trophies to prove it when the medals are awarded in December.
So gas up the duck boats and let's give our real home-grown heroes the recognition they deserve.
More Boston stories
No stories could be found
Get a free daily digest of the most important news in your backyard with Axios Boston.