Screen Time with CNN's Amara Walker & Victor Blackwell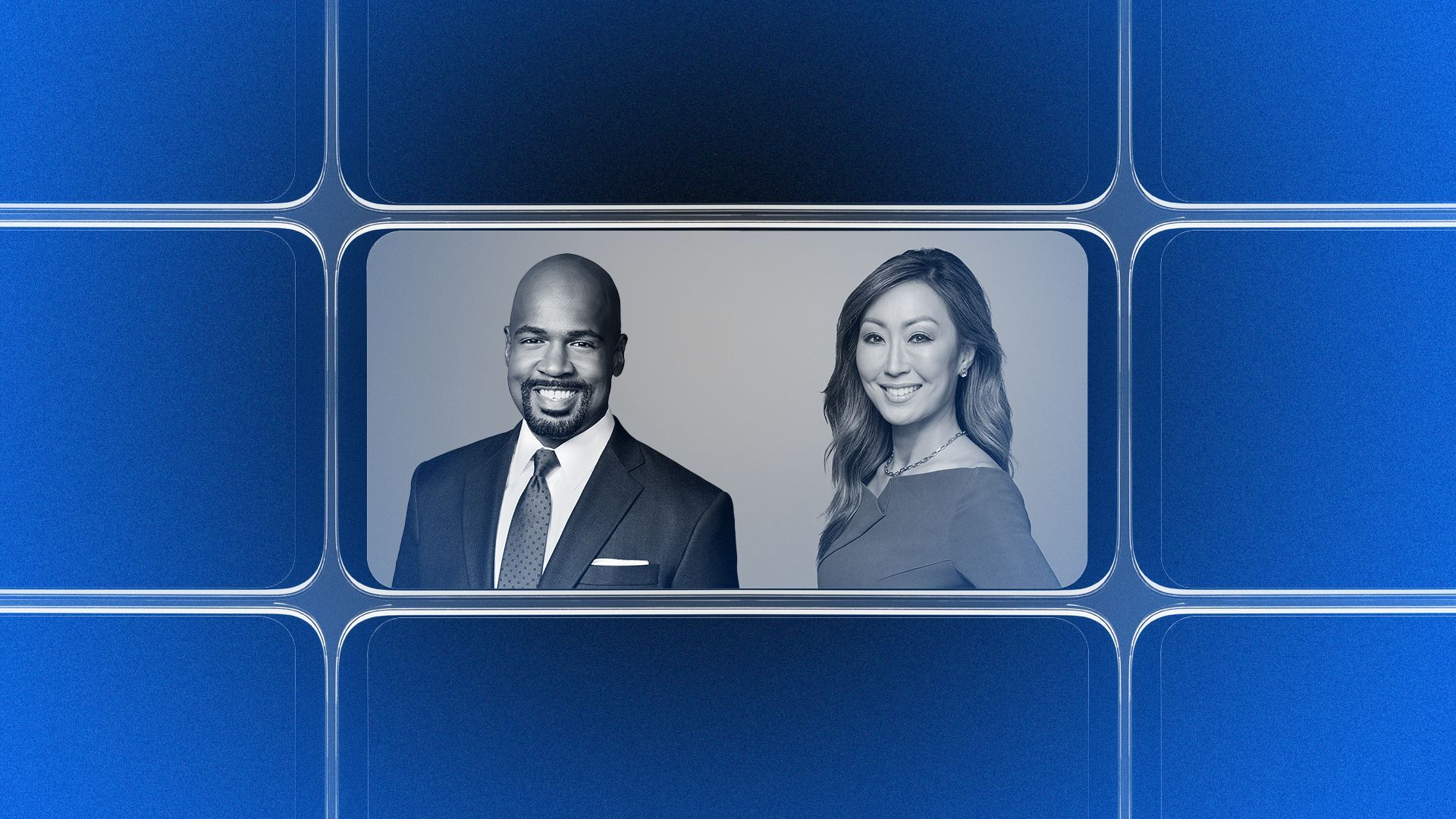 As part of our Screen Time series, we chatted with Amara Walker and Victor Blackwell, Atlanta-based CNN anchors of "This Morning Weekend" about the city, their media diets — and crazy sleep schedules.
⏰ What time do you wake up?
Victor: "My alarm goes off at midnight [after going to bed around 6:15pm]. I probably snooze once or twice, so the lamp goes on at 12:20am. I prep for an hour, shower at 1:30am and come in [to the studio]. ... I'm like a train that started from a dead stop. And I don't drink coffee, so I've gotta give myself time."
Amara: "I have kids, and I love putting them to bed ... so I'm in bed, in my pajamas, ready to close my eyes at 9pm. And then I get up at 2:30am. I don't snooze because I'm so afraid of oversleeping. ... I roll out of bed, brush my teeth, make my coffee. I'm out the door by 3ish and I'm on the phone for our 3:15am conference call."
📲 First tap of the day:
A: "I go to the Washington Post, New York Times, CNN.com just to make sure I didn't miss any headlines from the night before. I always read the L.A. Times because I'm from the West Coast and I have that chip on my shoulder that everyone ignores the West Coast."
V: "I first check my CNN emails. ... And then I go to Post, Times, I check Politico. I might do a little Twitter sweep to see if there's anything trending."
👀 Any guilty pleasure sites?
A: The Daily Mail!
V: "Artsy.net ... because I collect original art, mostly from Africa. As galleries have their online auctions or shows coming, that's where I am if I'm not focused on news."
🎨 Of note: A favorite Atlanta artist? Charly Palmer.
📺 What are you watching?
A: "I just finished 'MH370' on Netflix. I started my career with CNN International in 2014. This was the first major story that I was covering as an anchor. It was MH370 all day, every day. It's incredible that it's been almost 10 years, and we still have no idea."
V: "This isn't a unique answer, but right now it's 'Succession.' The thing is, I have to watch them twice. Watch once with other people and then once alone because usually other people are talking and I want all of the nuances. And 'Abbott Elementary,' because I think it's just hilarious."
🎧 What are you listening to?
A: "I don't do too many podcasts. I do listen to TED Talks because I do always need my daily inspiration."
V: "I have two playlists that I have been building for years now. I've got a 'Chill' playlist and a 'Mingle' playlist. They are each now probably 18-20 hours long. So I'm always listening to music. ... Chill is a slower, maybe R&B, maybe some lo-fi in there. Mingle is upbeat, something you could play at the beach, or if I have friends over."
📚 What's on your bedside table?
A: "I'm just finishing up a book called 'Minor Feelings' by an Asian American poet named Cathy Park Hong. And she basically is talking about her Asian American reckoning with her identity. It really speaks to me in so many ways … it was like my inner self talking to me."
V: "I reserve my time on flights for leisure reading. ... The most recent book I finished was 'Sink' by Joseph Earl Thomas, which was so beautifully written."
More Atlanta stories
No stories could be found
Get a free daily digest of the most important news in your backyard with Axios Atlanta.