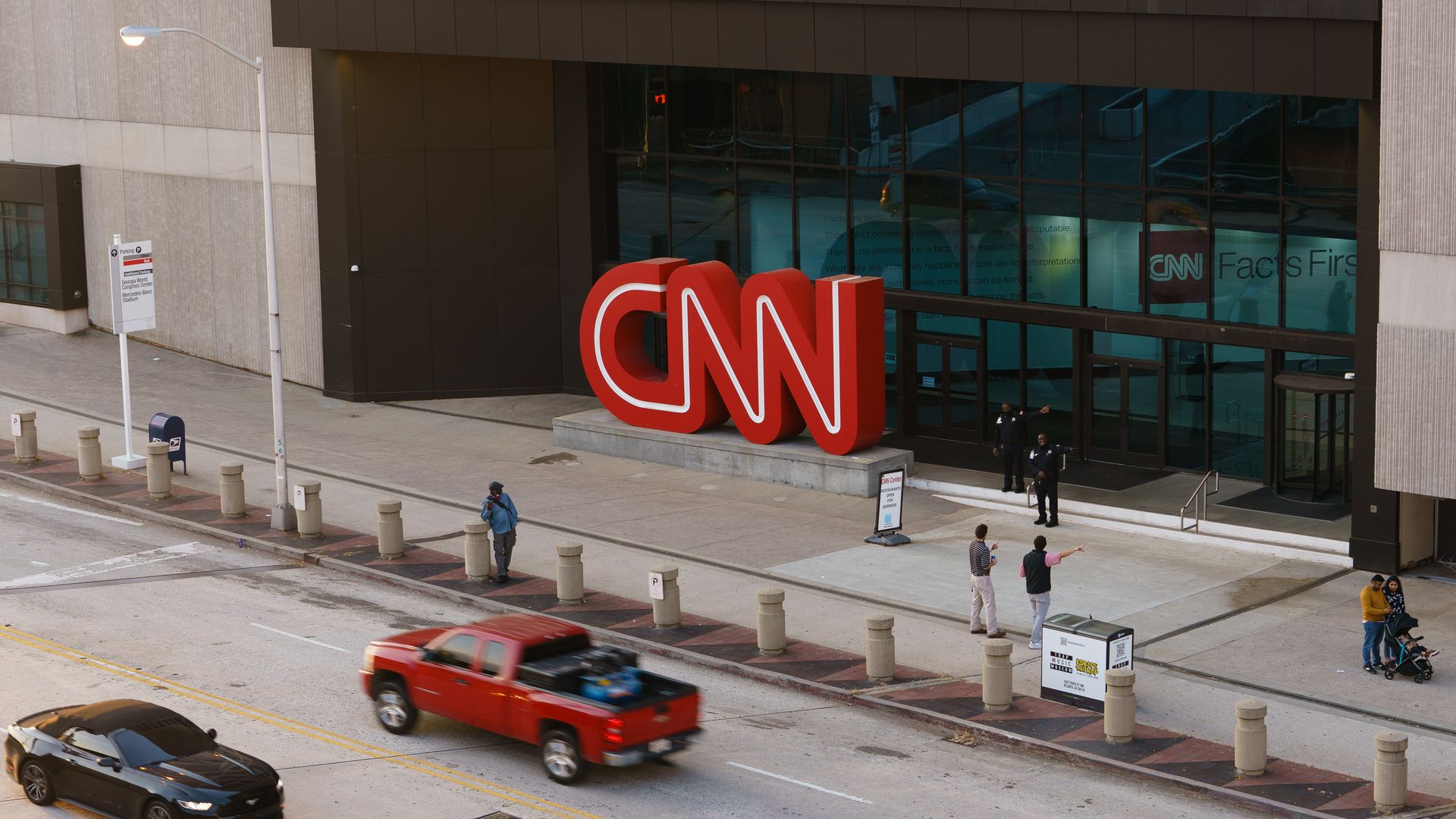 Cable News Network — CNN — was founded in Atlanta in 1980 by media mogul Ted Turner as the world's first 24-hour television news network.
But the network has been shifting its center of gravity to Washington, D.C., and New York for decades, and this year it will start a new chapter in a smaller Atlanta office.
Driving the news: By the end of 2023, the company's Atlanta staff is preparing a long-planned move out of the palatial CNN Center, its downtown home since 1987, back to its original Techwood campus in Midtown.
Why it matters: Atlanta has been "enriched substantially by the creation of CNN here," said Tom Johnson, CNN's president and later CEO and chairman from 1990-2001. CNN Center (a onetime indoor amusement park) "was very much in the heart of Atlanta" and in its heyday "throbbing with activity."
In the 1990s, he said, "As the Atlanta Olympic committee started traveling around the world, people would say, 'Oh, Atlanta! That's Coca-Cola, Delta and CNN.'"
The big picture: In 2013, Jeff Zucker became CNN's first president based in New York, though it still employed 6,000 Georgians, as the Saporta Report wrote at the time.
CNN today remains headquartered in Atlanta, but its presence has shrunk to hundreds of staffers, according to current and former employees.
A spokesperson did not respond to questions about its Atlanta workforce nor the exact timing of the move to Techwood, but confirmed it remains under construction.
The other side: Amara Walker, one of the few CNN anchors based in Atlanta, told Axios the move — and the Techwood renovation — underscores that CNN isn't abandoning its hometown.
"We're leaving CNN Center, but at the same time we're returning home, right where it all started," she said. "I just can't [overstate] the excitement that I have."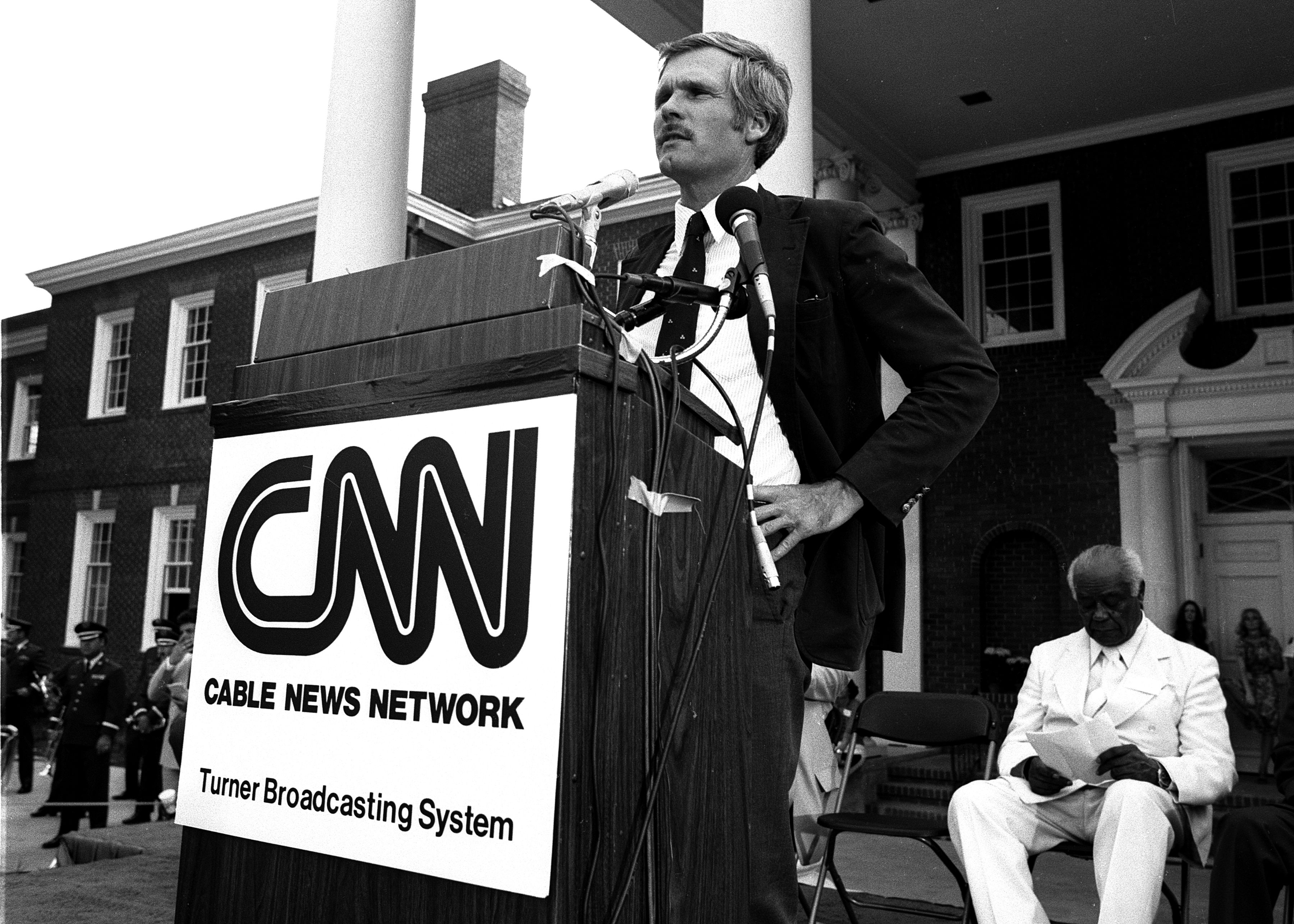 Yes, but: "I think there's a great irony" in CNN's shift north, said Gail Evans, who started at CNN in 1980 and retired as an executive in 2001. "Because I don't think CNN would have made it if we'd been in New York or Washington."
In part, she argued, that's because of the "negative atmosphere" from legacy networks in New York and D.C. Atlanta, a growing city without a major media presence, responded with excitement, she said.
It was also cheaper, she pointed out: "What it would have cost to have created CNN in New York versus what it cost to create CNN in Atlanta was very different."
Plus: Marylynn Ryan, a former CNN vice president and Southeast bureau chief said the location also made its journalism better.
"The fact that Atlanta was outside the Beltway [in D.C.] and outside of New York was critical to us as journalists," she told Axios. "We didn't have the bias of living in those cities."
Flashback: Johnson told Axios that Turner's ambition and willingness to invest were the real keys to its early growth. He recalled Turner telling him: "I want you to make it the best news network on the planet … That's it, pal.'"
And so, ahead of the Persian Gulf War, CNN invested in satellite uplinks, transmission capabilities and a four-wire phone line across the desert to feed news out of Baghdad.
When the country lost power during the 1991 American offensive, CNN was the only network to continue live coverage, he said.
"CNN began as a very ambitious project," he said, even though it was criticized by competitors as "Chicken Noodle Network." But on that night, CNN proved itself.
Zoom out: CNN always "made an effort to not be just an Atlanta company," but rather a global and national network, said longtime Atlanta public relations executive Mitch Leff and former CNN employee. "They really made an effort to showcase a point of view that wasn't just one city."
What's next: While the loss of the CNN Center as a prominent cornerstone of downtown Atlanta is striking, "something else will come in there," Leff said. "Something else will be an icon for the next 20 years."
Of note: To mark the end of the era, hundreds of former employees plan to reunite at the iconic CNN letters outside the building next week for a photo.
More Atlanta stories
No stories could be found
Get a free daily digest of the most important news in your backyard with Axios Atlanta.