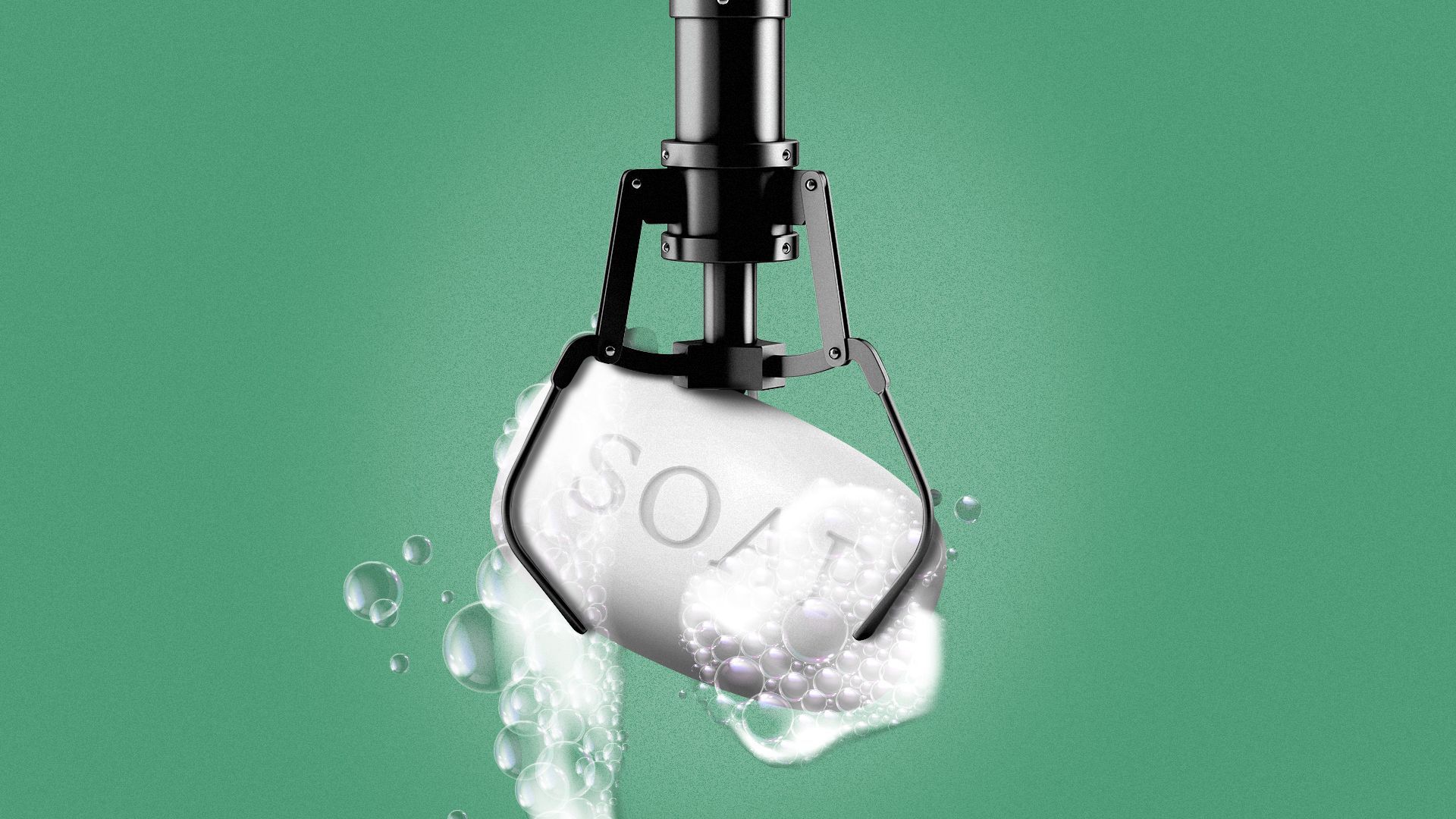 It's the fastest growing revenue pool for the Georgia Lottery and brought in $141 million to Georgia education last year. It's arguably one of the most regulated and taxed industries in the state, and it's been plagued by bad actors and illegal practices.
It's the state's "coin operated amusement machines," or COAMs, and the Georgia legislature has been quietly working to overhaul the industry's regulation.
Driving the news: H.B. 353, sponsored by State Rep. Alan Powell (R-Hartwell), has been in the works for years. What he calls a "cleanup for the industry" is the closest it's come yet to becoming law in the final days of the session.
This is the first year, Powell told a committee, "We've actually been able to hem up these companies and their lobbyists."
Why it matters: The Georgia Lottery and its games like COAMs fund the state's HOPE Scholarship and Pre-K programs. Roughly $5 billion was played on Georgia COAMs last year.
How it works: Companies that own COAMs (or "master licensees"), negotiate a contract with an "operator," like a convenience store to guarantee space for their games, as each location can only have up to 9 Class Bs.
By statute, each party gets 45% of the revenues and the Lottery gets 10%.
There are more than 33,000 Class B COAMs in Georgia, according to the Lottery. Class B games are known as "games of skill" and physically resemble slot machines.
Class A COAMs refer to lower-stakes games like coin-operated pinball, claw games and pool tables.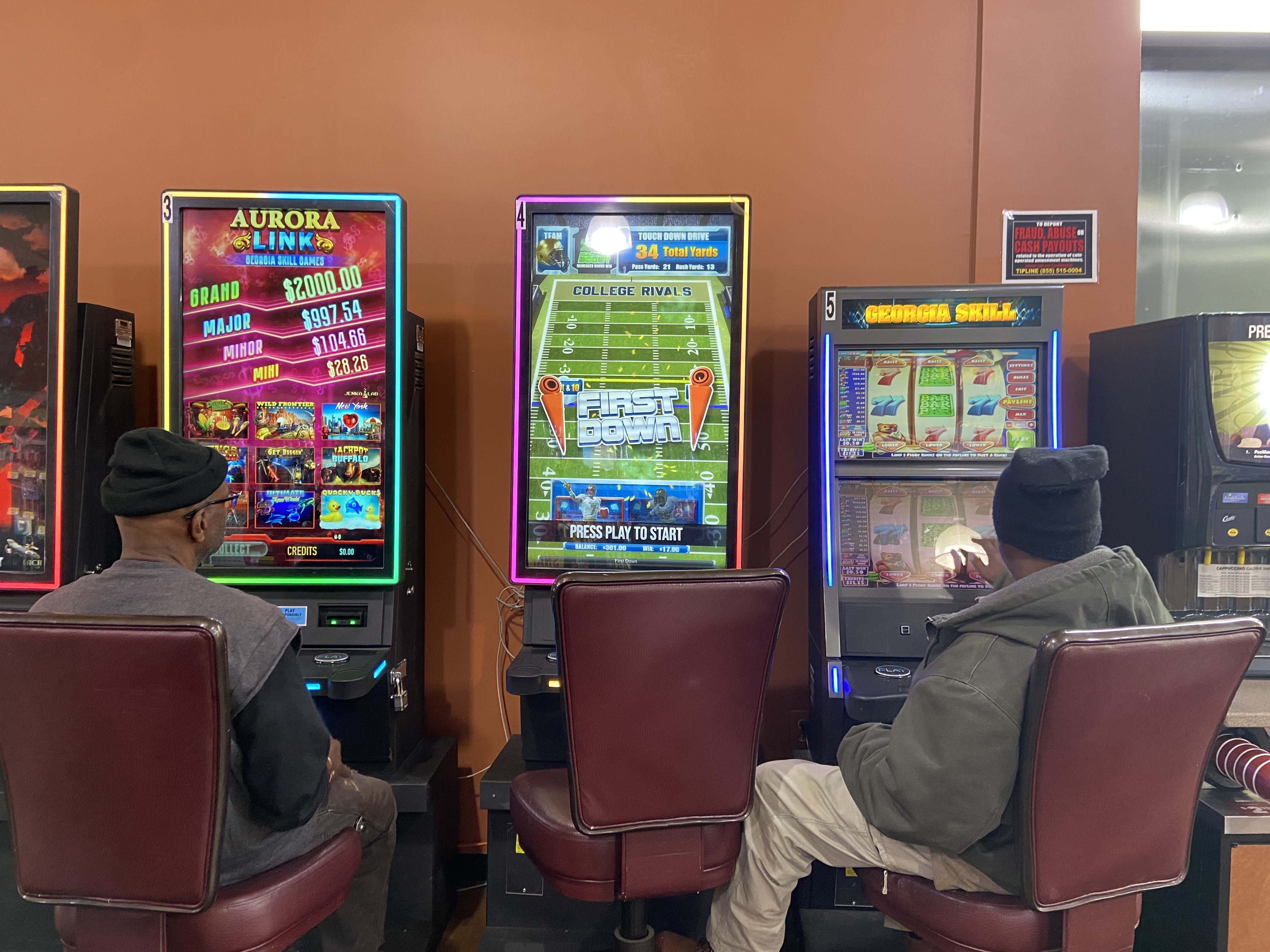 There are a few key problems Powell hopes to clean up:
1. Illegal cash payments. Right now, COAM winnings can only go towards in-store credit and other Lottery games. But to try to recruit players, some COAM owners and convenience stores have been illegally paying out cash instead. The bill would allow winnings in the form of gift cards, usable anywhere, which Powell argues would remove any incentive to illegally hand out cash.
The Lottery has been piloting a gift card program since last summer.
2. Weak oversight. Lawmakers and companies have complained that weak state oversight has allowed COAM owners to undercut their competitors' contracts with stores through "inducements." The bill seeks to strengthen oversight over the Lottery in the hope of tightening up enforcement.
3. Revoked license sales. Currently, if a COAM owner breaks the law and loses their license, they can profit off privately selling that license to another company, in effect rewarding bad behavior. The bill requires a public auction to try to limit the dynamic.
Of note: While anti-gambling advocates decry COAMs as addictive and illegal gambling, it's the non-cash payout that keeps COAMs technically legal, Powell says.
"This industry is about recreation. I can't help what people do. I don't put money into a machine," he told Axios in an interview.
Additionally, COAMs are defined as "games of skill," as opposed to pure luck.
Threat level: Manu Sekhri, CEO of Lucky Bucks — one of the largest Class B COAM operators in the state — told Axios they want the new regulations so bad actors can't undermine their own growth.
He said they're seeing "an incredible amount of corruption on the [convenience] store side" plus "an incredible lack of regulation from the Lottery."
They know cash is being illegally handed out, Sekhri said, because Georgia has a high rate of "wins per unit per day" even compared to places where cash payouts are allowed. "Cash is being served to players against the law and it's resulting in this increase in gameplay," he said.
The other side: Testifying to Powell's House committee in January, Lottery president and CEO Gretchen Corbin told him they're open to increased regulation: "Anything you can help us tighten up…to make things stronger, to regulate this industry in a proper way, yes sir."
In a statement, Lottery spokesperson Tandi Reddick told Axios it "does not make public policy. We respect the legislative process and will adhere to Georgia law."
What we're watching: The bill is scheduled for a Senate vote Thursday but needs a final vote in the House before becoming law.
More Atlanta stories
No stories could be found
Get a free daily digest of the most important news in your backyard with Axios Atlanta.