Georgia's Kratom crackdown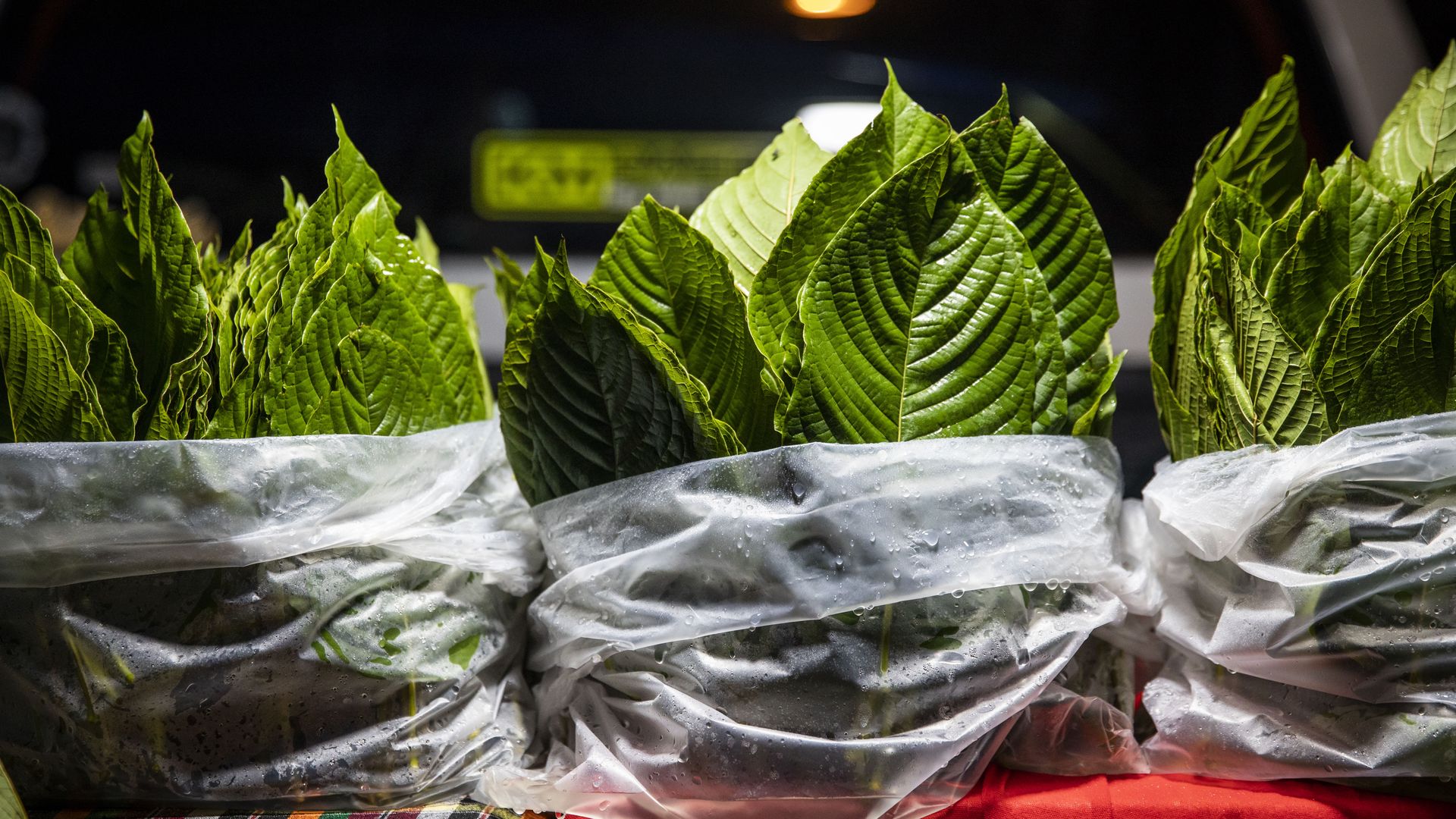 A controversial and unregulated supplement that users say works wonders for anxiety, addiction and other maladies — but which some health officials call dangerous — could soon be taken off the shelves in Georgia.
What's happening: State Rep. Rick Townsend (R-Brunswick) today will present his legislation to add kratom, an herbal supplement made from the leaves of a Southeast Asian tree, to the state's list of controlled substances. 
The legislation would essentially put kratom on par with hallucinogens and heroin — drugs with a high potential for abuse and no medicinal value, according to the law. 
Georgia law currently prohibits kratom sales to people under the age of 18. 
Catch up quick: Sold in health stores, gas stations, CBD shops and online, kratom can make people feel upbeat and peppy if they take small doses. At higher doses, the supplement can have an opioid-like effect.
Users add the plant to coffee for an extra energy boost or before workouts. People living with opioid addiction have also reported finding relief after using the plant.    
Zoom out: Kratom is banned in at least six states and regulated in seven others, according to the American Kratom Association, a consumer advocacy group. The FDA has advised people not to use the supplement, citing a potential for abuse and addiction. 
What they're saying: Townsend told Axios that one of his constituents died by suicide after using kratom, according to the man's parents. Another parent told him her son became addicted to Kratom after using the plant at a halfway house and is now in a mental health facility, the lawmaker said.
"It's a dangerous substance," Townsend said. "Everything I've heard and read … it's highly concerning."
The other side: Mac Haddow, a senior fellow on public policy at the American Kratom Association, told Axios his organization disputes the FDA's stance and said as many as 15 million people across the country use the supplement.
Intrigue: Vernon Jones, the former Democratic lawmaker turned Trump loyalist who co-chaired a 2018 committee studying kratom's risks, is a vocal supporter of the supplement, even going so far as to eat it during a legislative hearing in Mississippi. 
The big picture: The proposal comes as state governments across the country are both legalizing marijuana while also trying to battle an opioid epidemic. 
The challenge they face: how to toe the line between what's addictive and dangerous, and what's medicinally useful.
In the weeds: Townsend's legislation targets any "material, compound, mixture, or preparation which contains any quantity of mitragynine or hydroxymitragynine" — the compounds in kratom that interact with the brain's receptors and cause users to feel the plant's effects.
More Atlanta stories
No stories could be found
Get a free daily digest of the most important news in your backyard with Axios Atlanta.