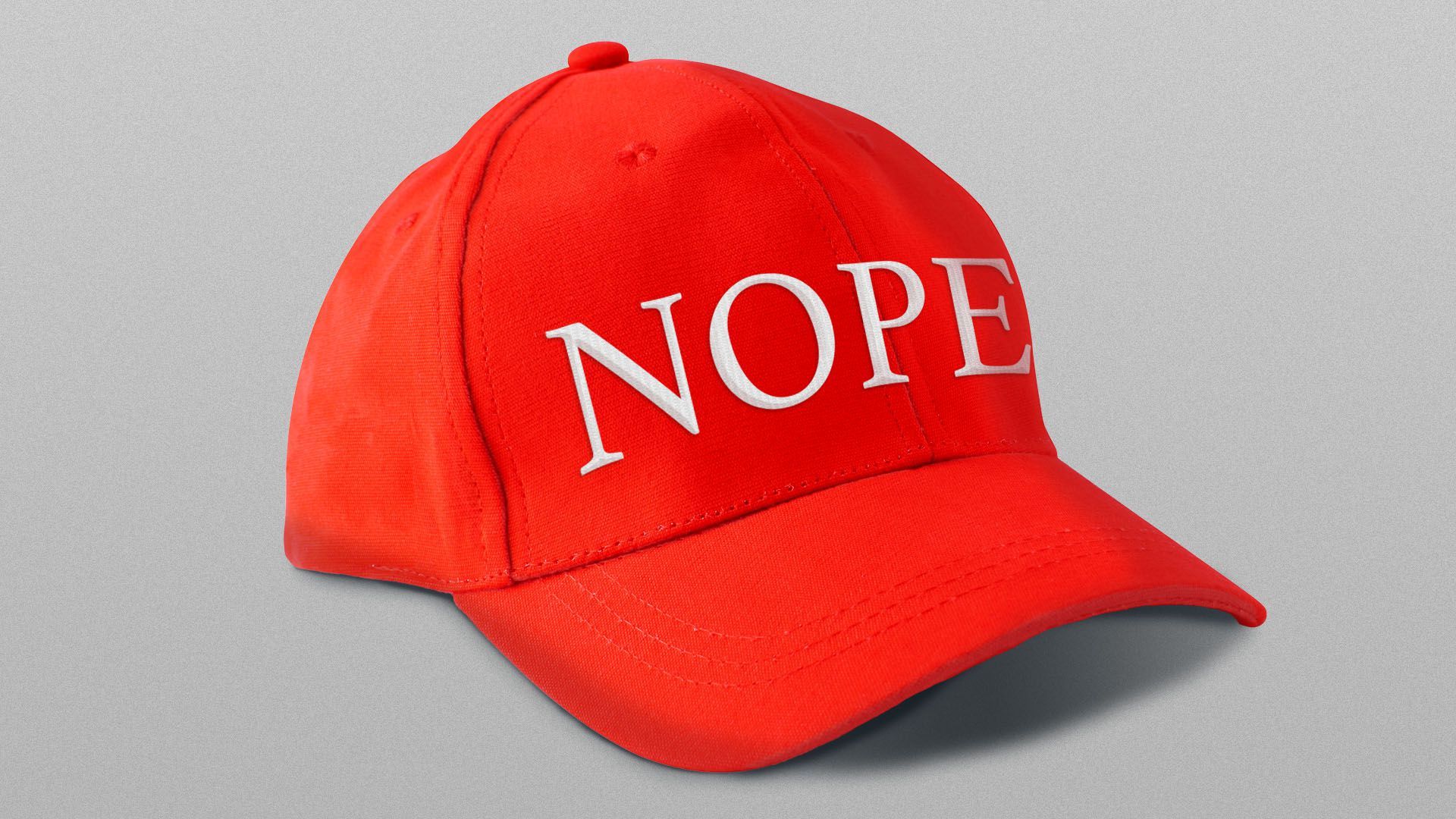 It turns out quite a few Axios Atlanta readers are crossing over in this primary election.
That means pulling Republican primary ballots even if you don't plan to vote Republican in November.
What's happening: According to the AJC, thousands of Georgians who have voted Democratic in the past appear to have pulled Republican primary ballots this year.
Georgia is an open primary state, meaning you can choose any ballot.
The big picture: Most readers who responded to us said they are moderate Democrats or Republicans who started voting Democratic in the Donald Trump era. Almost all said they pulled the Republican ticket to make sure Trump-backed candidates stay off the general election ballot.
Several of you cited the absence of high profile contested Democratic primaries as another reason for the decision.
What you're saying: "Whoever wins the gubernatorial election in November will be my governor regardless of party affiliation. So in the primary...I will vote for the Republican I can best live with," said Elyn M., who identifies as a moderate Democrat.
"I just can't live with the thought of Jody Hice being our secretary of state. He's all but said he would cheat to help his candidates win. Raffensberger is the 'devil we know,'" said Diane L.
Larry M. voted early in the Republican primary "armed with a list of the relevant endorsements from Trump with the specific intention of voting AGAINST them. My list was shared with friends and family."
Tom D. said he's voted Democratic since 2016 but plans to cast a Republican primary ballot. "I'm doing this to vote for the candidates who have shown courage and backbone in standing up to Trumpism. I realize that nearly all of my favored candidates will lose, but I want the party of the majority of my life to know that I'm still here."
Ann D. calls herself a moderate independent who voted Republican for years. "This year, however, I decided I would vote in the Republican primary for one reason:  I wanted a substantive way to say thank you to Secretary Raffensperger for doing the right thing at a critical time for this nation," she wrote.
More Atlanta stories
No stories could be found
Get a free daily digest of the most important news in your backyard with Axios Atlanta.