ScreenTime with Atlanta United's Darren Eales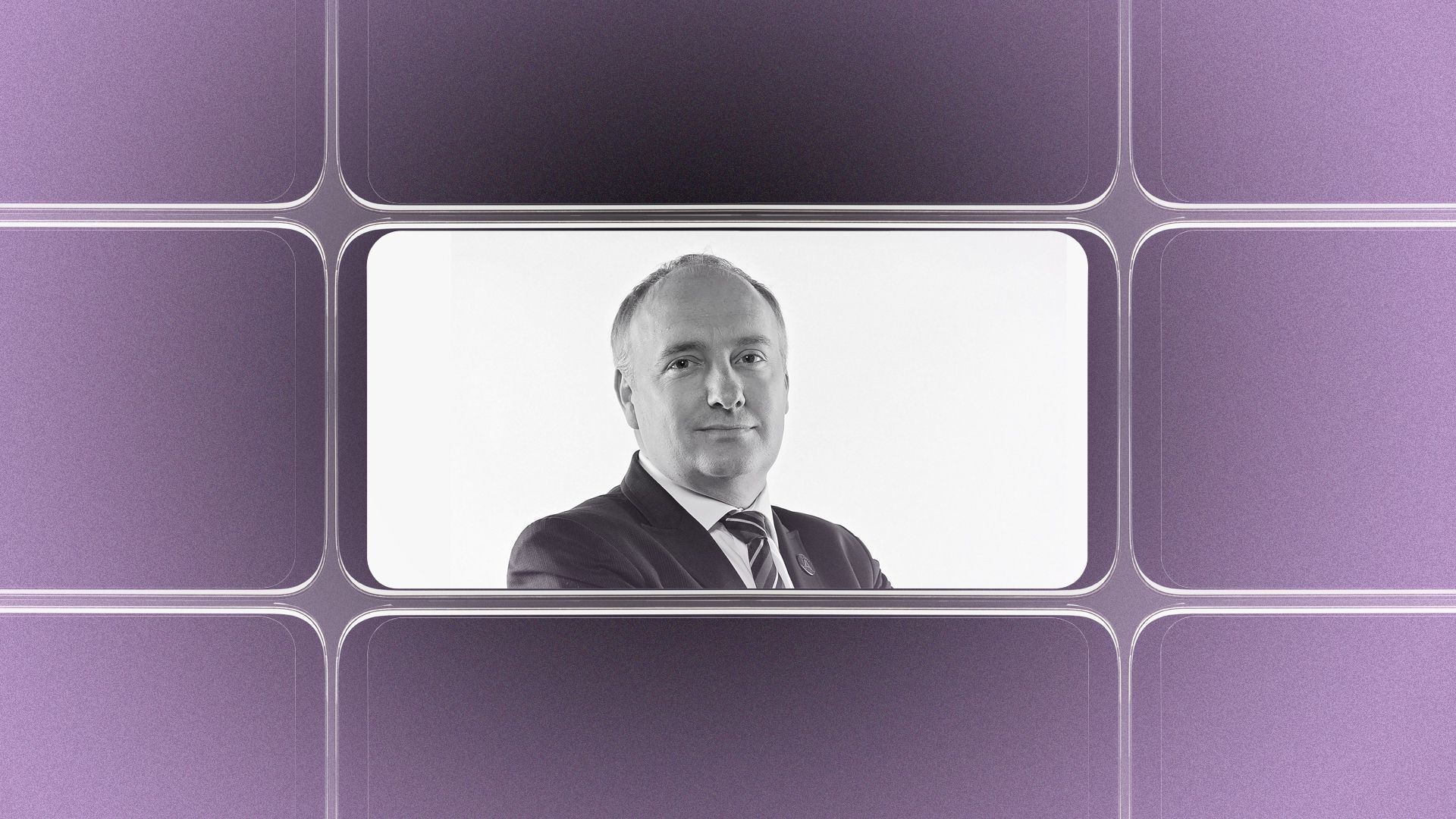 Last week, Atlanta United kicked off the 2022 season. Cheering them on was Darren Eales, the team's longtime president. We talked to the England native about his media diet.
📱 First tap: Twitter. It tends to be my go-to for information after I wake up. I follow Fabrizio Romano. He's usually the first to break news about deals. His catchphrase is "here we go."
💻 Other websites: I use Reddit quite a lot. I'm a lurker. The MLS subreddit is a good one for breaking news. The Guardian is my sort-of go-to in Europe for news, as well as sport.
🧩 Puzzles: I always play the Sunday New York Times Magazine crossword. My wife and I always play Wordle against each other. We're quite competitive. Right now, the score's 59 all. My go-to word is "roate." [Axios: What does roate mean? Eales: I don't know! It's just a good word.]
📺 Currently streaming: "Call My Agent!" is one thing we're watching at the moment. I like "Ozark." It's fun spotting where they've filmed scenes in the city.
🎶 Music: There are three playlists I listen to on Spotify: The Arctic Monkeys. Belle and Sebastian. I'm a big fan of them. And The Strokes. A little bit of Americana.
🎙️ Podcasts: When I have the time, I like MLS' Extratime. I always try to give a listen to 92.9 The Game and Mike Conti and Jason Longshore.
🛏️ Nightstand: I always get Private Eye. It's a satirical magazine that's sort of political. That's how I keep up with the U.K. and how they're hammering Boris Johnson.
I'm more of a fiction than nonfiction person. P.G. Wodehouse is for when I want to relax.
I like Jane Austen. There's a big fight in our house: I think "Emma" is the best. And it obviously is the best Jane Austen book. My wife thinks it's "Pride and Prejudice." She has no reason to argue. She's got a Ph.D. from Cambridge in literature but she's wrong. Who doesn't like a heroine who has flaws. So we have an argument on that one.
And I like classic mysteries. I'm reading Dashiell Hammett at the moment. I like those hard-boiled detective stories.
⚽ How do you unplug: We have staff soccer games. We'll play for an hour or 90 minutes. I've learned already that if I'm on Gonzalo's team I win. I've been unbeaten in the last four games.
More Atlanta stories
No stories could be found
Get a free daily digest of the most important news in your backyard with Axios Atlanta.