What Georgia gets from the infrastructure bill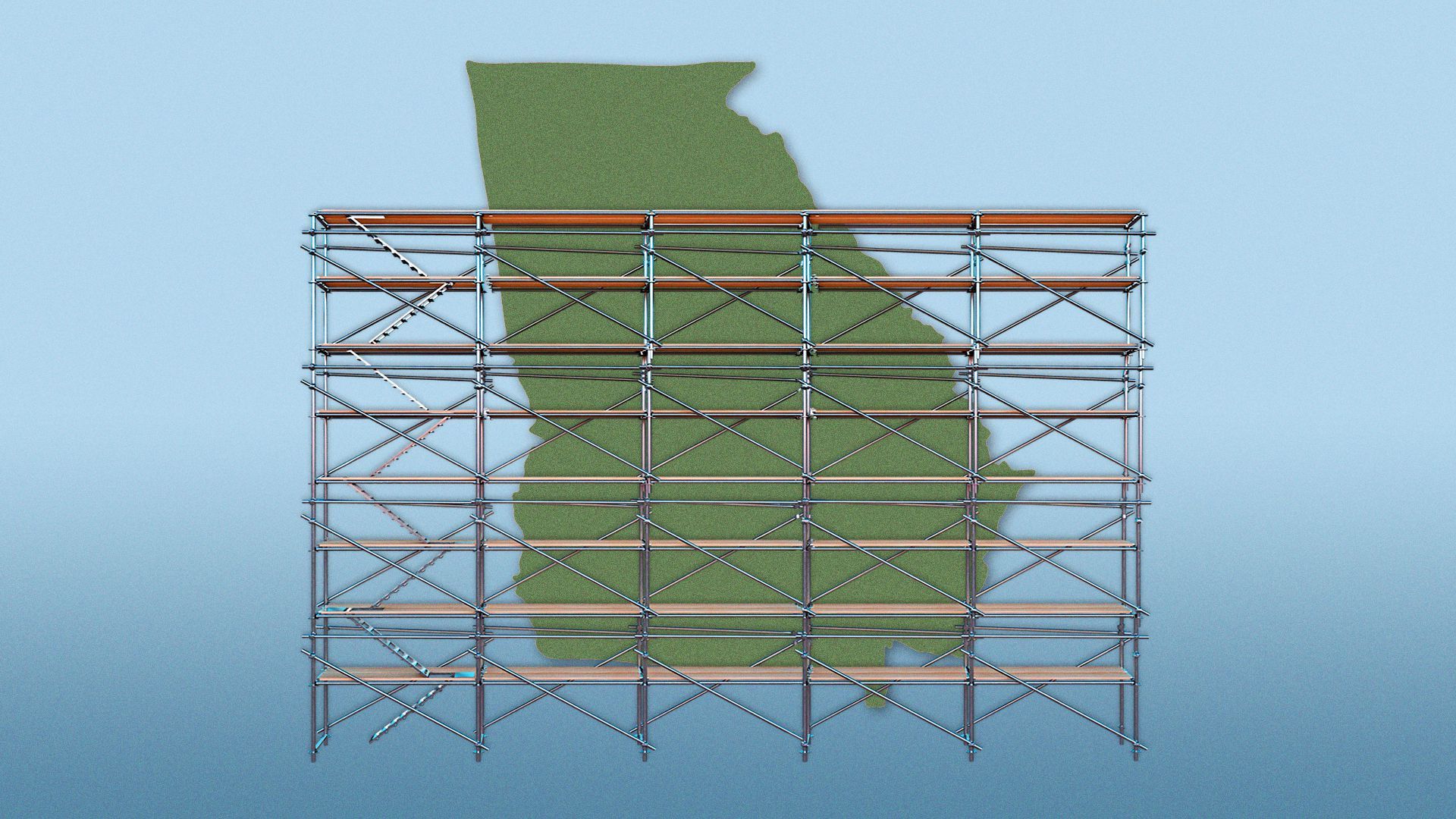 Billions of dollars are projected to head Georgia's way over the next five years after President Joe Biden signs a roughly $1.2 trillion infrastructure funding package into law today.
Why it matters: Georgia is a vital logistics hub for the country — the world's second-busiest airport, one of the country's largest shipping container ports, a key junction of major U.S. interstates and rail lines — and who hates infrastructure?
The vote: In the House, Georgia Democrats split with their Republican colleagues. Georgia's two senators, Jon Ossoff and Raphael Warnock, both Democrats, voted in favor.
Planes: The funding package includes more than $619 million for airports throughout the state, the White House says.
The Georgia Department of Transportation says the state's airports would need even more funding to maintain and upgrade their facilities, the AJC reports.
Trains (and buses): Nearly 70% of the $1.4 billion in public transit aid would be earmarked for public transit agencies in metro Atlanta like MARTA, GRTA, and other services, according to Ossoff's office.
Congress OK'd $66 billion to expand Amtrak's busy Northeast Corridor and serve new areas. One map of Amtrak's future proposed system includes new service from Atlanta to Nashville, Montgomery and Savannah.
And automobiles: Georgia's roads will feel the love. The state will receive nearly $9 billion to fix roads and highways, plus $225 million to upgrade and replace deficient bridges.
In 2019, the American Society of Civil Engineers gave Georgia's roads a C+ on its infrastructure report card, arguing that GDOT lacks the funding to adequately maintain its roadways.
Georgia will likely see $135 million to help build an electric-vehicle charging network throughout the state (along with an unspecified amount to update the state's electric grid), and billions to swap out older and gas-powered buses for low- or zero-emissions vehicles.
Lightning round: Expect a minimum of $100 million to expand broadband in rural Georgia (plus funding for programs to help people living on low incomes get online), $913 million for drinking-water projects and other public buildings and $22 million to prevent wildfires.
In addition to the state-specific funding, Georgia will have access to programs to weatherize homes, address flooding on coastal areas and bridge funding for major transportation projects that would have a high return on investment.
More Atlanta stories
No stories could be found
Get a free daily digest of the most important news in your backyard with Axios Atlanta.