Accreditation agency puts Cobb school district on notice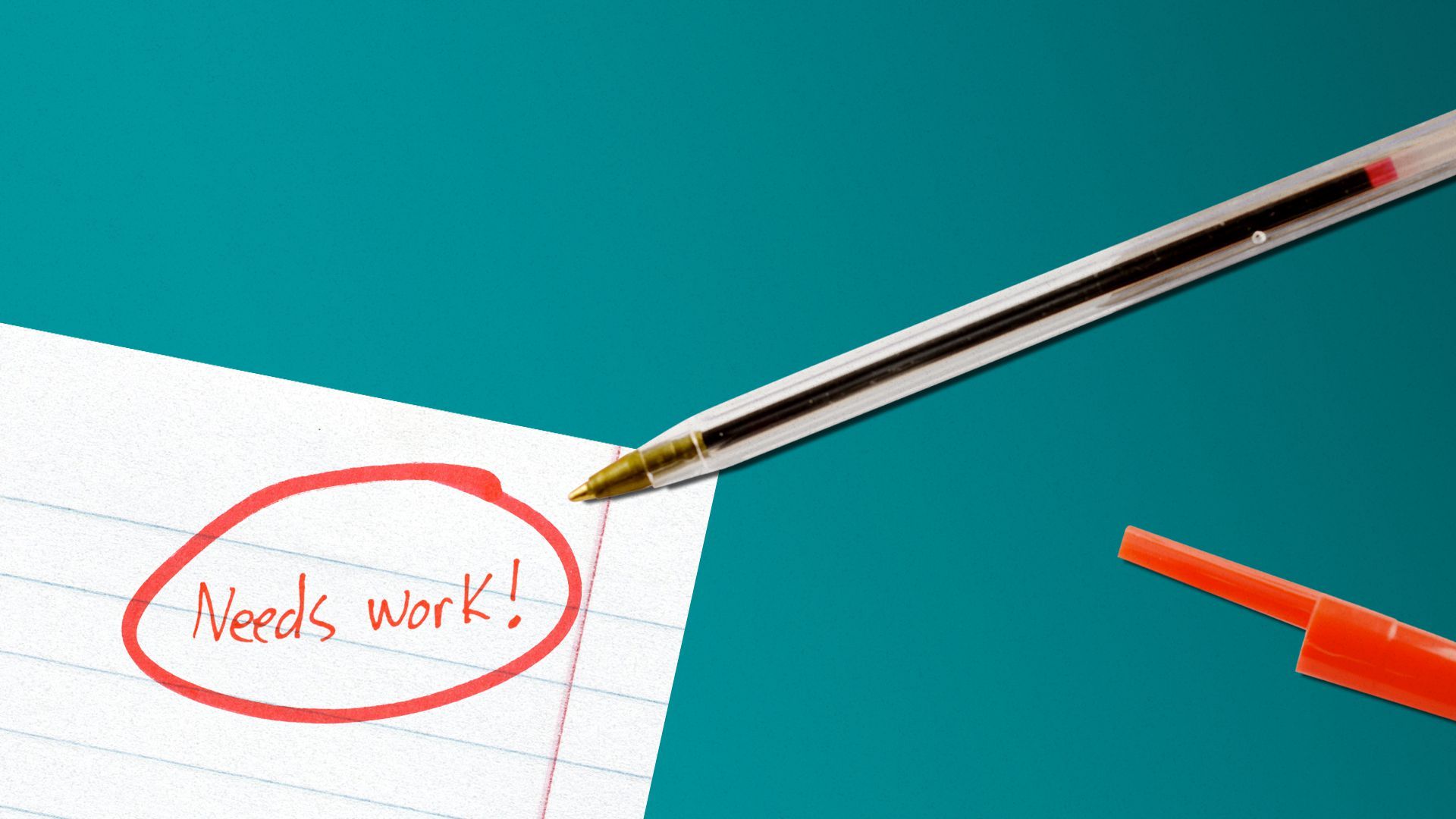 The Cobb County School Board has a year to make several policy changes recommended by its accrediting agency following a special review of how it runs the district.
Why it matters: Accreditation by Cognia, one of two state-approved nonprofits that accredit Georgia public schools, is a big deal for parents and students since it's tied to the HOPE Scholarship that pays a portion of in-state tuition for students attending any in-state college or university.
Cobb, Georgia's second-largest school district, will keep its fully accredited status for now, but the special review identified several problem areas.
What they found: Cognia found that most board members weren't following their code of ethics and were inconsistent in allocating resources.
Some board members' social media comments could violate board policies, including one that said the board chair's lack of knowledge about critical race theory was "embarrassing."
The review team says another board member's use of email to spread spread false information about COVID-19 was "inappropriate and ethically questionable."
What needs to change: Cobb schools need to make several improvements, including:
Revising policies and allowing for public review before changes are approved.
Aligning school board policies to promote a "culture of trust, collaboration and mutual respect among board members and other stakeholders."
Creating a formal process to collect and use academic data to review student performance.
Making financial decisions more consistent and transparent.
What they're saying: Board Chair Randy Scamihorn says he felt the review was a distraction for the district.
"It's disappointing the special review team chose not to consider much of the context leading to various board decisions, and their review of evidence requested from the district appears to be cursory and incomplete."
The other side: Board member Charisse Davis told Axios that the report gives her colleagues a chance to address issues "and become a stronger governing body."
"If we're going to celebrate accreditation whenever we are evaluated, then it only makes sense to take seriously their recommendations on ways to improve," she says.
What's next: Cognia will conduct a follow-up visit in December 2022 to determine if the district has made progress in implementing the changes.
Context: The Cobb County School Board is politically and racially divided: Four white Republicans are in the majority, while three Black Democrats make up the minority.
Cracks along political lines began to show in September 2019 when a divided board voted to end board member comments, a decision Cognia said was a turning point in the board's ability to work together.
Since then, members have voted along party lines to name its board chair and vice chair; disband a committee that would have explored renaming Wheeler High School; and to extend Superintendent Chris Ragsdale's contract.
They also couldn't come to an agreement in the summer of 2020 on the wording of a resolution to denounce racism.
Kristal's thought bubble: Now that the review is out, it's up to the Cobb County School Board to make the necessary changes so the district can keep its accredited status. Continuing to do the things Cognia warned against will make permanent any distrust parents and students have of district leaders.
More Atlanta stories
No stories could be found
Get a free daily digest of the most important news in your backyard with Axios Atlanta.