A memorial for Atlanta's convict leasing victims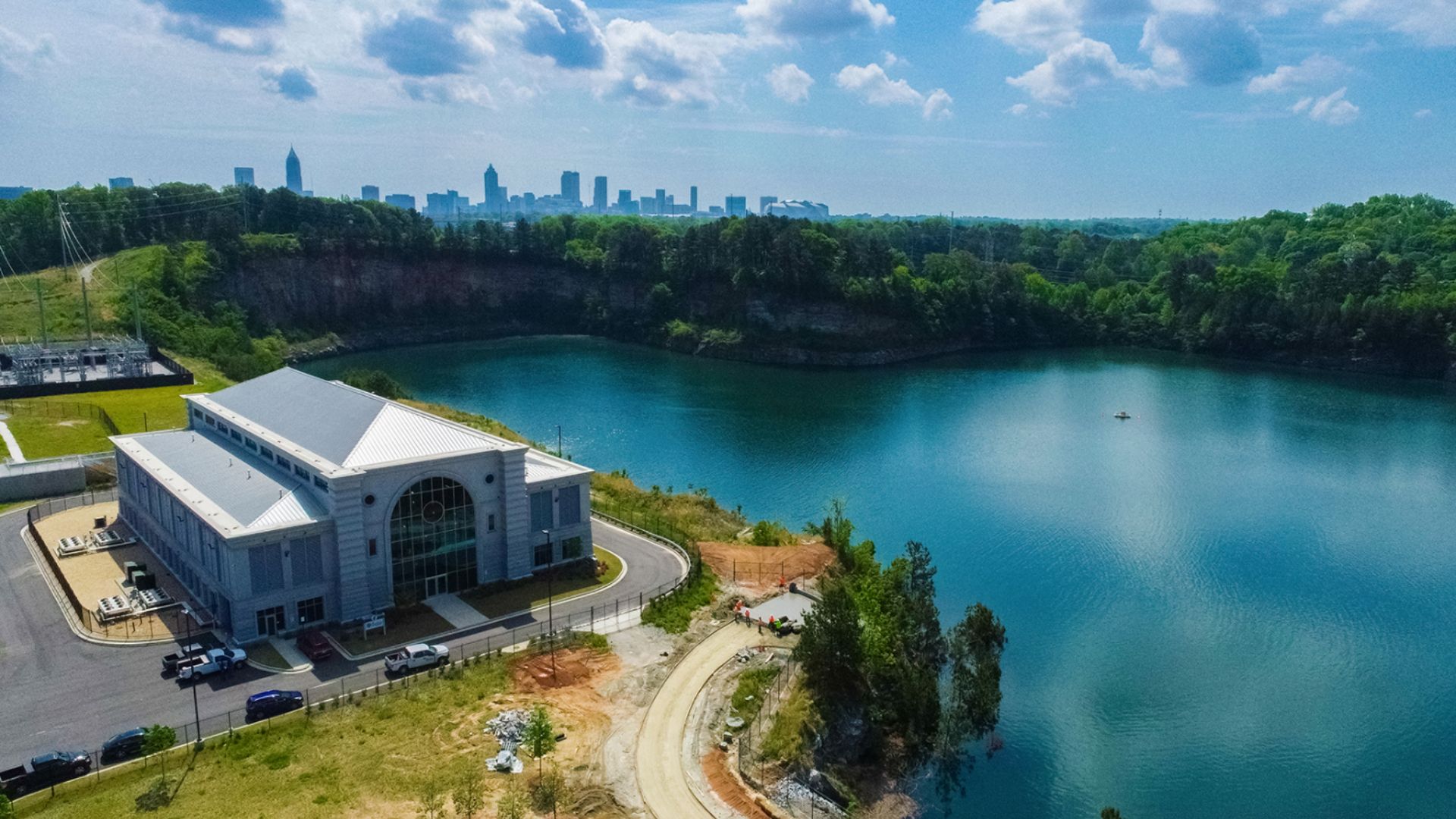 Atlanta was built with bricks and stones made and chiseled by men, women, and sometimes children at works camps, where they labored without pay to the point of exhaustion, permanent injury, and sometimes death.
A coalition now wants to honor them — starting with acknowledging the labor practice at what will become Atlanta's largest park.
Driving the news: Jill Savitt, the president and CEO of the National Center for Civil and Human Rights, says the museum and cultural rights organization is partnering with northwest Atlanta residents and artists, corporations like Microsoft and nonprofits including the Arthur M. Blank Family Foundation to create what's thought to be the first convict leasing memorial, in Westside Park.
The centerpiece of the 280-acre greenspace, which opened this year, is a 30-day emergency drinking water reservoir made from the remnants of the 400-foot-deep Bellwood Quarry.
Context: Neighborhoods near Westside Park were becoming gentrified at such a dizzying clip that Mayor Keisha Lance Bottoms in 2020 called time-out on issuing building permits in the area.
Microsoft plans to build a 90-acre tech complex next door to Westside Park.
History lesson: The period after the Civil War and the early 20th century is known as the "nadir of African American history," a time of lynchings, theft of Black-owned property like farms and convict leasing.
With no free labor to exploit, the South's emerging new businesses collapsed. Private businesses started paying local or state governments to put convicted people — mostly Black and often falsely accused or picked up for petty misdemeanors, historians say — to work in grueling conditions like brickyards and railroads.
The most well-known example in Atlanta, described in thorough detail in Doug Blackmon's Pulitzer-winning book "Slavery by Another Name," is the Chattahoochee Brick Company, roughly 4 miles from Westside Park.
Much less is known about the history of Bellwood Quarry, which closed in 2007, one year after being purchased by the city.
What's next: Savitt tells Axios that the group is launching "Truth and Transformation," a multiyear, multipart initiative to learn more about convict leasing, the Atlanta Race Riots of 1906 and other lesser-known parts of Atlanta history. One goal, Savitt says, is to show the hardships endured and the resiliency of survivors.
Next week, group members head to West Creek Ranch, a retreat where nonprofits can share strategies and build camaraderie. By early 2022, they'll release a detailed plan of meeting dates, focus-and-feedback sessions and other opportunities for public engagement.
Memorial design, curriculum planning and multidisciplinary public engagement will continue throughout the year with extensive charrettes, public meetings and information sessions.
The group is aiming for the memorial to be constructed by 2025.
More Atlanta stories
No stories could be found
Get a free daily digest of the most important news in your backyard with Axios Atlanta.