Buckhead's cityhood dreams could come with a high price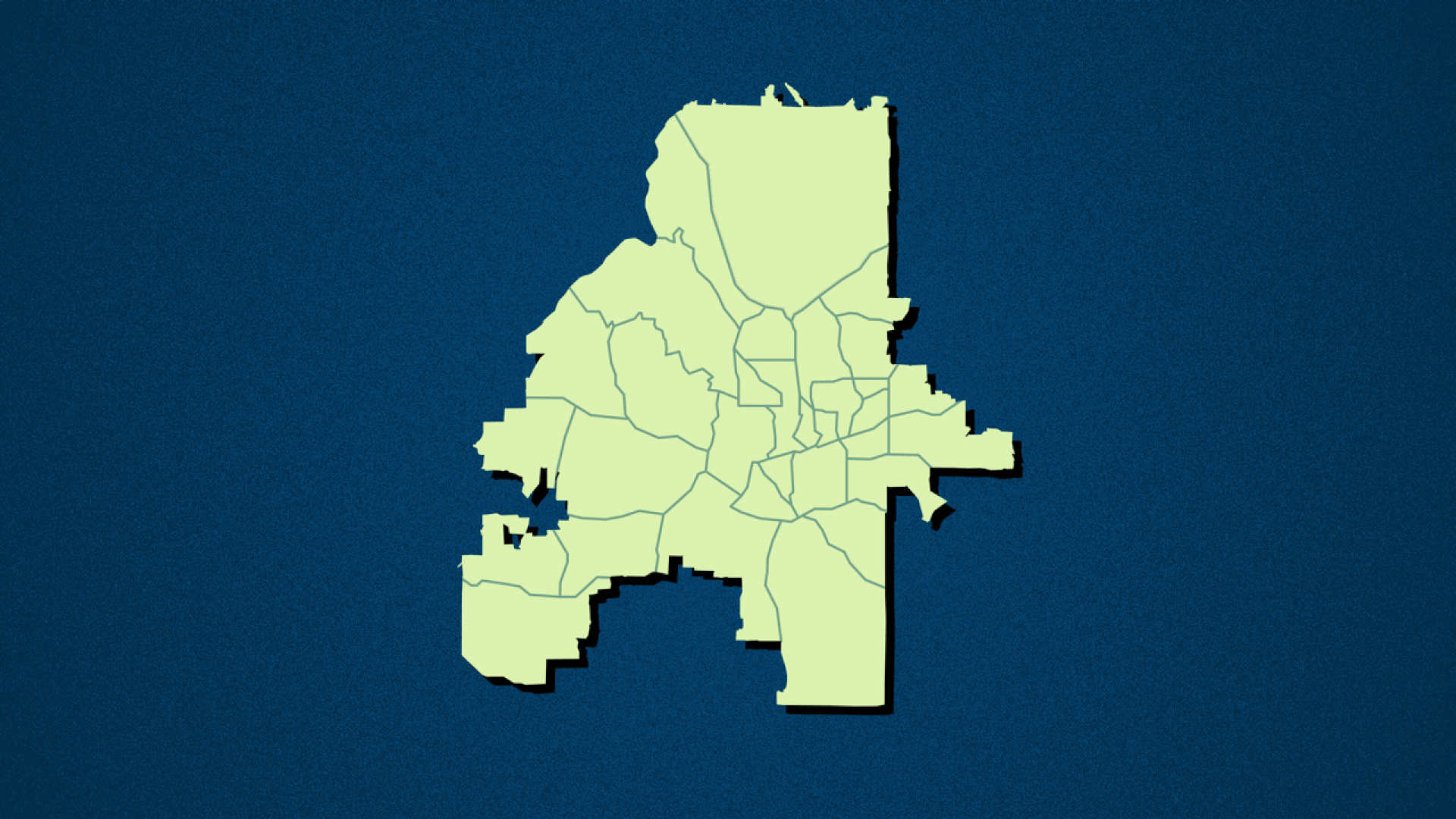 Opponents of the Buckhead cityhood movement — hereafter referred to as "Buckxit" — say the proposed municipality comes with a host of complexities about operating city services and schools, whether the new municipality is on the hook for things like bond debt and pensions and how these might affect Atlanta in the future.
Why it matters: Losing the affluent swath of north Atlanta neighborhoods would cost City Hall as much as $116 million and Atlanta Public Schools $232 million in tax revenue, according to a study by KB Advisory Group and paid for by the Buckhead Coalition, the north Atlanta business group opposed to cityhood.
The loss of revenue could require Atlanta to pay a higher interest rate or insurance costs to borrow money to pay for roads, buildings and other vital city projects, says Georgia State University and public finance expert David Sjoquist.
The details: The study says Buckhead would be obligated to continue paying for debt incurred by Atlanta prior to Buckxit, like bonds that paid to build sewer systems, public safety facilities and other infrastructure. In addition, Buckhead leaders would still be on the hook for the city's employee pension system.
According to Mayor Keisha Lance Bottoms' office, the outstanding general fund debt totals $880 million. Not honoring a payment plan would trigger a lawsuit.
"Bond holders have a good deal of authority, a good deal of power," says Sjoquist. "You can't screw around with them too much."
If a huge chunk of city employees leave for Buckhead or are let go, it will also impact pension and retirement funds.
If the General Assembly approved a referendum to create Buckhead City, and voters in the proposed city approve the idea, it's likely that existing parks, police substations and other infrastructure would become the property of Buckhead City, Sjoquist says.
The intrigue: Never before in Georgia history has a chunk of a city split to form its own municipality. "No one has explained how all that works, and there's no precedent," says Geoff Koski, the president of KB Advisory Group, the consulting firm that conducted the Coalition study. "What's their plan?"
What they're saying: Bill White, the Buckxit leader and Fox News guest, tells Axios the new city intends to honor its fair share of Atlanta's debt and pension obligations. And it would pay for police and most city services but would opt to contract water and schools (another thorny issue for a future newsletter), he says.
White called the Coalition study "doom and gloom," the AJC reported.
What's next: White says that on Jan. 1, cityhood boosters will give the Legislature an as-of-now-unreleased start-up budget.
Senate GOP leaders (none of whom represent Buckhead) have signed on to legislation in support of the cityhood movement and have agreed to hold hearings on the proposal when the General Assembly reconvenes in November to redraw political maps.
More Atlanta stories
No stories could be found
Get a free daily digest of the most important news in your backyard with Axios Atlanta.