New Hampshire defies DNC plan, schedules primary on Jan. 23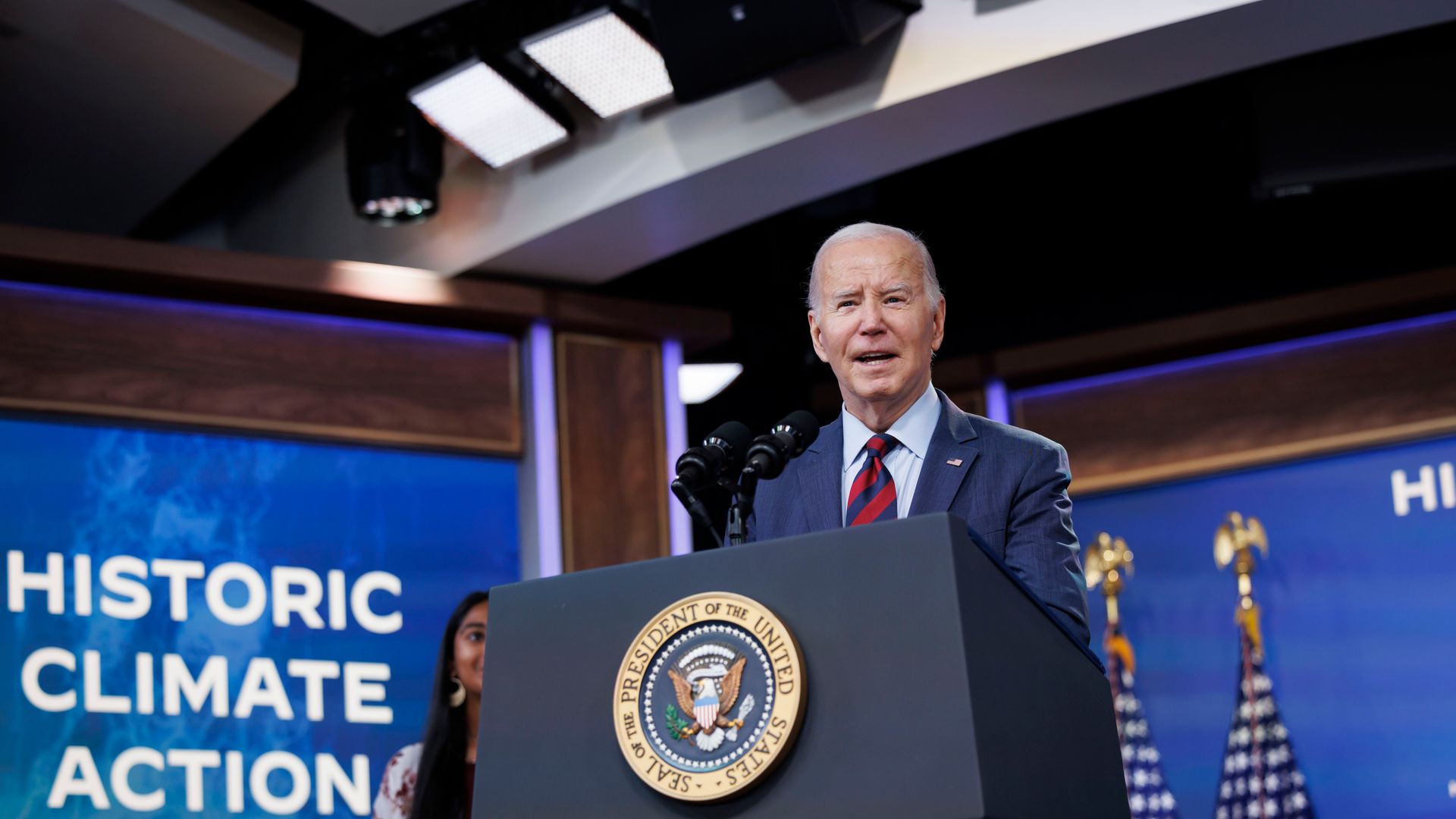 New Hampshire will hold its first-in-the-nation presidential primary on Jan. 23, state officials announced Wednesday.
Why it matters: The announcement bucks President Biden and the Democratic National Committee's (DNC) plan to elevate South Carolina as the nation's first primary state.
The DNC could impose punishments on New Hampshire for defying the plans, including by slashing the number of delegates the state receives for the Democratic convention, NBC News reports.
State of play: State officials have for months insisted that they will fight to protect New Hampshire's status as the first-in-the-nation primary.
"New Hampshire has held the first-in-the-nation presidential primary election for over 100 years," New Hampshire Secretary of State David Scanlan said Wednesday, Politico reports. "And we will vigorously defend it."
Biden didn't file paperwork for his name to appear on the state's primary ballot in order to comply with the DNC's proposal to give states with more racially diverse populations an earlier say in the process.
New Hampshire Democrats have launched a write-in campaign for Biden in the state.
Between the lines: New Hampshire state law says that the state must hold its primary either the second Tuesday in March or "seven days or more immediately preceding the date on which any other state shall hold a similar election, whichever is earlier."
What to watch: Iowa's Democratic Party agreed to the Democratic National Committee's change and said in October that it will release the results of its 2024 presidential caucus on Super Tuesday.
Republicans are still expected to hold the GOP's first nominating contest in Iowa on Jan. 15, followed by New Hampshire, then Nevada on Feb. 8 and South Carolina on Feb. 24.
Democrats' South Carolina primary is scheduled for Feb. 3, followed by Nevada on Feb. 6.
Go deeper