Capitol security enhanced for pro-Israel march in D.C.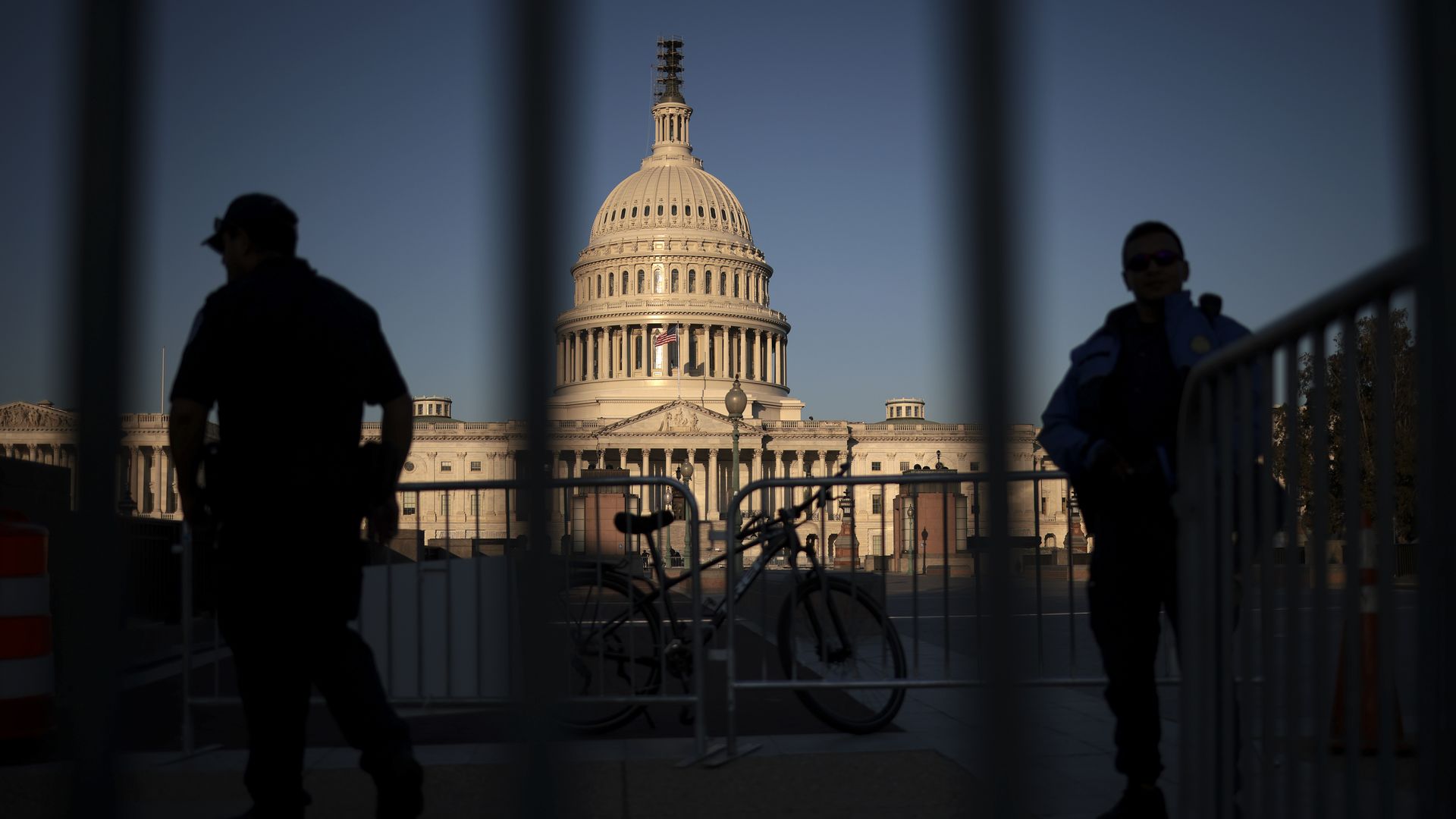 U.S. Capitol security will be boosted once again on Tuesday for a massive pro-Israel rally that is prompting extraordinary security preparations across the government.
Why it matters: Capitol Hill has repeatedly hunkered down in the month since the Israel-Hamas war began, as large demonstrations related to the conflict have become commonplace in D.C.
A protest calling for a ceasefire last month resulted in more than 300 arrests of demonstrators who occupied a House office building.
Driving the news: House sergeant-at-arms William McFarland told lawmakers and congressional staff in a notice on Monday that the Capitol will have "heightened security and an increased police presence" during the March for Israel.
The Capitol Police have "not identified any specific or credible threats," McFarland said. The security measures are being taken "out of an abundance of caution," he added.
Access to the Capitol will be restricted and D.C. Metropolitan Police announced road closures across the city.
The same steps were also taken for a large pro-Palestinian gathering in D.C. last month.
Details: The pro-Israel march, which is reportedly expected to draw tens of thousands, or even hundreds of thousands, of attendees, is planned for Tuesday afternoon at the National Mall.
Several lawmakers are slated to speak at the event, according to a speaker list obtained by Axios. These include: Sens. Jacky Rosen (D-Nev.) and Joni Ernst (R-Iowa) and Reps. Kathy Manning (D-N.C.) and Chris Smith (R-N.J.).
The speakers will also include several members of congressional leadership: Senate Majority Leader Chuck Schumer (D-N.Y.), Speaker Mike Johnson (R-La.) and House Minority Leader Hakeem Jeffries (D-N.Y.).
Also among the scheduled speakers is Israeli President Isaac Herzog.
Go deeper: The Israel-Hamas conflict hits city halls
Go deeper