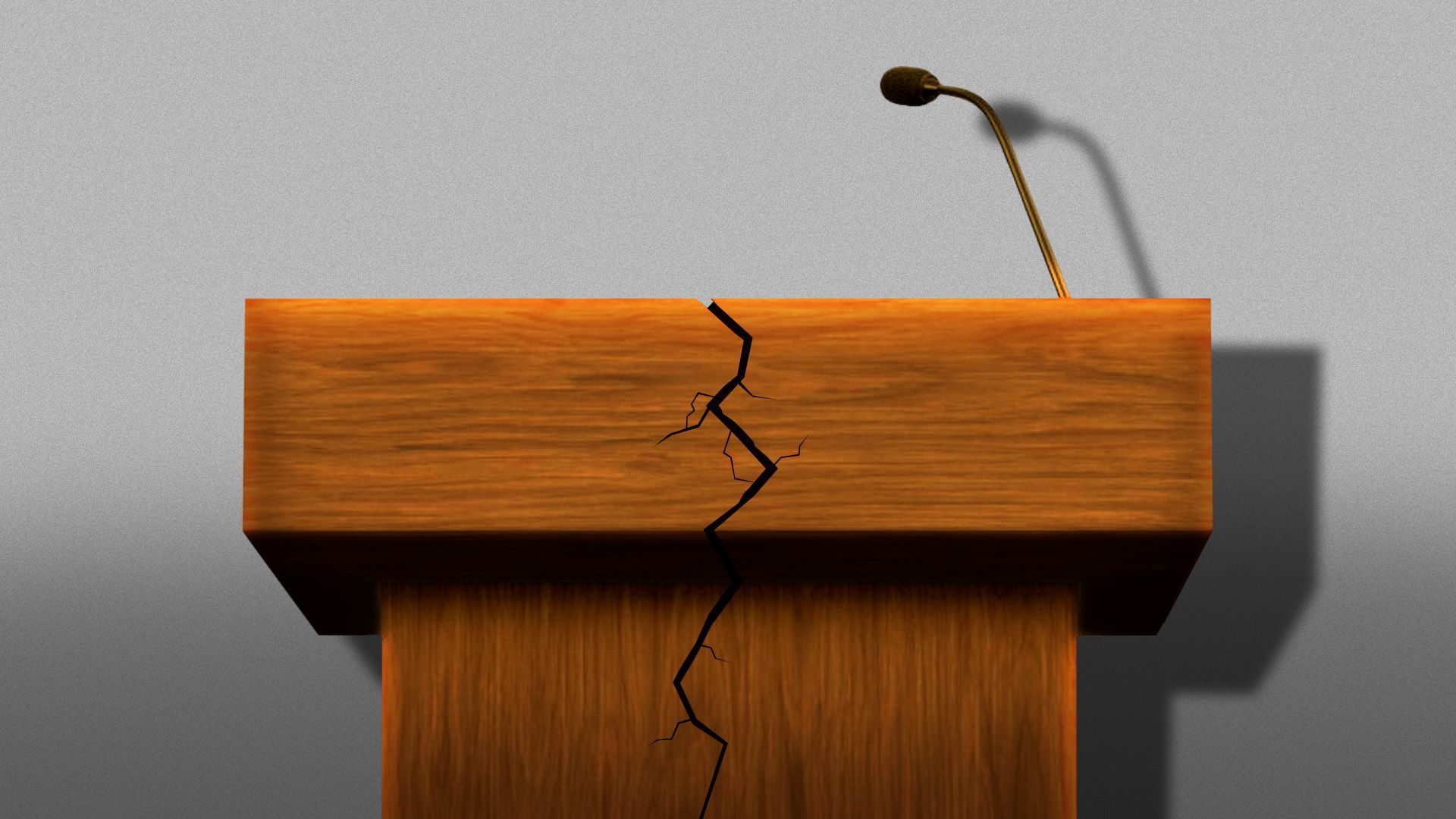 The complexity of Americans' views about the Israel-Hamas war has been playing out at city halls across the country.
Driving the news: Many officials taking stands in the wake of the Oct. 7 Hamas attack have been met with protests, hours of public comment and personal attacks — mostly from those demanding acknowledgment of the Palestinian perspective and, increasingly, a ceasefire.
Why it matters: It's rare to see geopolitical conflicts galvanize and divide Americans like this one has.
What they're saying: "Tensions are very high," Zahra Billoo, director of the Bay Area Council on American-Islamic Relations (CAIR), tells Axios.
Jeff Wice, director of the National Association of Jewish Legislators, tells Axios he hasn't "seen this much activity in many years."
What's happening: As most state legislatures are not in session, much of that activity has played out at the city level.
Zoom in: A resolution by Richmond City Council in California was reportedly the country's first in solidarity with Palestinians. It accused Israel of "ethnic cleansing" and acknowledged the killings of Israelis by Hamas, the LA Times reported.
The local Jewish Community Relations Council condemned it as "inflammatory and biased."
Between the lines: Local government resolutions are "a tool of activism to shape the public debate," Michael Sances, a political scientist studying state and local government at Temple University, tells Axios.
The point of pushing for resolutions like Richmond's, Billoo of CAIR said, is to offer "significant moral support" to Palestinians and send a message about "civic sentiment to those who do have decision-making power," referring to members of Congress.
Threat level: The clashes come amid rising discrimination against both Jews and Muslims.
The ADL reports antisemitic incidents increased 388% Oct. 7-23 versus the same period in 2022.
In the four weeks following the Hamas attack, CAIR reported a 216% increase in complaints of anti-Muslim or anti-Arab bias compared to 2022.
The intrigue: In Sacramento, a rare moment of common ground was found between the city's Jewish mayor, Darrell Steinberg, and local Palestinian-American leaders following a tense council meeting over a proposed resolution, ABC10 reported.
After one attendee called Steinberg a racist during the meeting, a group of Palestinian-Americans started to walk out in protest, later telling ABC10 the comment was "uncalled for."
Steinberg told Axios he thinks dialogues are more important than resolutions since the issue is so personal.
"It is a very painful issue with a lot of history and a lot of suffering," Steinberg said. But "we have to be able to hold onto multiple truths and multiple feelings as human beings."
Go deeper