Oklahoma senator challenges union head to fight during hearing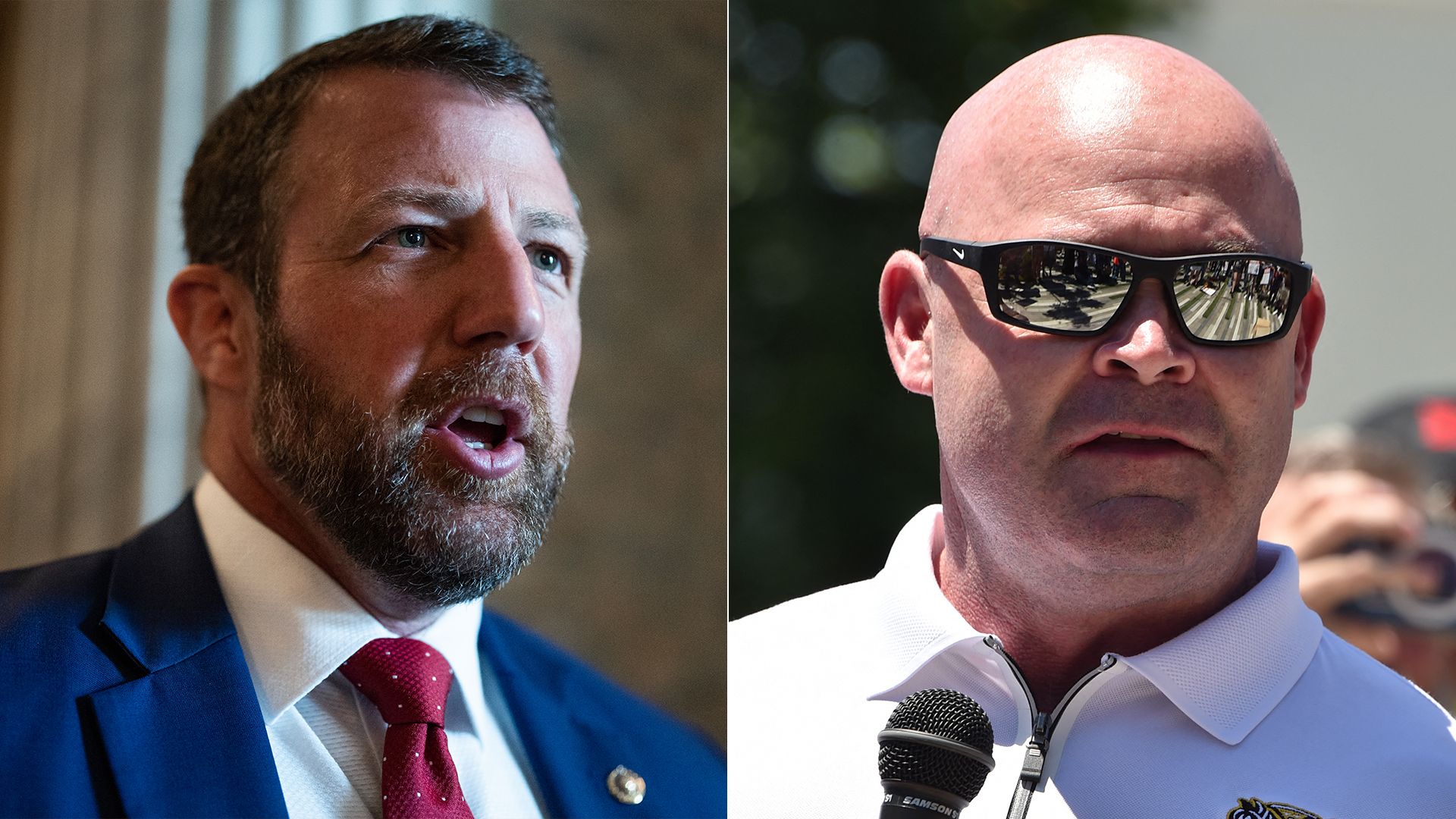 Sen. Markwayne Mullin (R-Okla.) and Teamsters president Sean O'Brien came close to a physical confrontation during a Tuesday congressional hearing on the U.S. labor resurgence.
Why it matters: Things got testy at the Capitol on Tuesday, with Rep. Tim Burchett (R-Tenn.) and former Speaker Kevin McCarthy (R-Calif.) reportedly having an actual physical altercation.
The tense moment came during a hearing of the Senate Committee on Health, Education, Labor, and Pensions.
Driving the news: Mullin held up printed tweets about him by O'Brien, a witness at the hearing. The senator read a June post on Twitter, now X, by O'Brien.
"Greedy CEO who pretends like he's self made. In reality, just a clown & fraud," O'Brien tweeted at the time. "Always has been, always will be. Quit the tough guy act in these senate hearings. You know where to find me. Anyplace, Anytime cowboy."
"Sir, this is a time. This is a place," Mullin said from the podium where lawmakers sit. "You want to run your mouth. We can be two consenting adults, we can finish it here."
"Okay, that's fine. Perfect," O'Brien said from his seat facing the panel.
"You want to do it now?" said Mullin, who is a former mixed martial arts fighter.
"I'd love to do it right now."
"Well, stand your butt up then."
"You stand your butt up."
Details: Sen. Bernie Sanders (I-Vt.), who chairs the committee, attempted to rein them in.
"You're a United States Senator. Sit down. We're not here to talk about physical abuse," Sanders said.
The dust-up continued for about another minute.
Flashback: The Oklahoma senator and Teamsters president, who recently led the UPS union to a big contract win, have battled before.
In a tense exchange at a similar hearing back in March, Mullin told O'Brien: "Shut your mouth."
Zoom out: Later in the hearing, the flight attendant's union president Sara Nelson referred back to the tense exchange.
Sen. John Hickenlooper (D-Colo.) mentioned that having more women in organized labor was "beneficial."
"We de-escalate," she said. "And we don't challenge to cage matches."
Go deeper