Shawn Fain, labor's biggest star, set for congressional appearance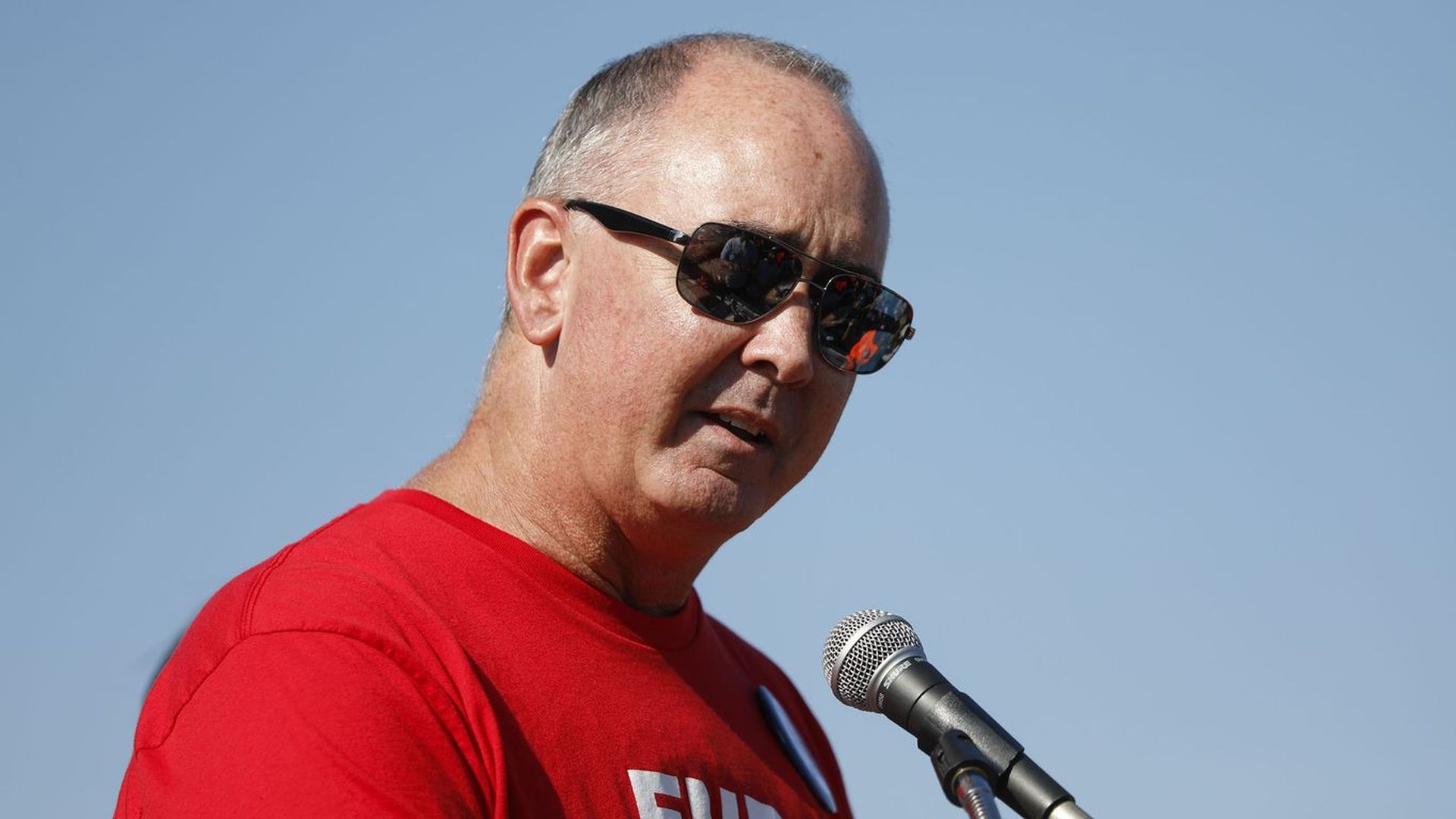 UAW president Shawn Fain and two other prominent Big Labor leaders are set to appear before a Senate committee Tuesday morning to talk about the union resurgence in the U.S.
Why it matters: With several big strikes now wrapped up — and yielding positive results for workers — the labor renaissance is moving forward.
Zoom out: All the union activity of the past year or so is catching Wall Street's attention. That includes the UPS and UAW deals, negotiations with hotel workers in Las Vegas, and strikes by actors and writers.
"S&P 500 executives and analysts talked about unions on earnings calls more this year than any other on record, according to data going back two decades," reported Bloomberg.
Yes, but: Voting is underway on the new UAW contract, and it hasn't been totally smooth sailing. Ford production workers in Louisville just voted against the deal.
State of play: The hearing is before the Committee on Health, Education, Labor, and Pensions, chaired by Bernie Sanders (I-Vt.).
It appears to be the first time Fain, hot off his big win against the Big Three automakers, will appear at Congress. (One of Fain's top deputies, UAW communications director Jonah Furman, once worked for Sanders.)
Fain will be joined by Teamsters president Sean O'Brien — who led UPS workers to what is widely viewed as a strong contract this summer — and Sara Nelson, who heads the largest flight attendants' union in the country and is viewed as a labor star. (Read a profile of Nelson in The New Yorker.)
Up next in labor activity: The union that represents Starbucks workers says thousands are set to strike or picket at hundreds of stores — in a "Red Cup Rebellion" — on Thursday to coincide with Red Cup day when the coffee chain gives out its limited edition holiday cups.
It's one of Starbucks' busiest and most profitable days.
Go deeper