As UPS labor talks heat up, union leader calls strike "inevitable"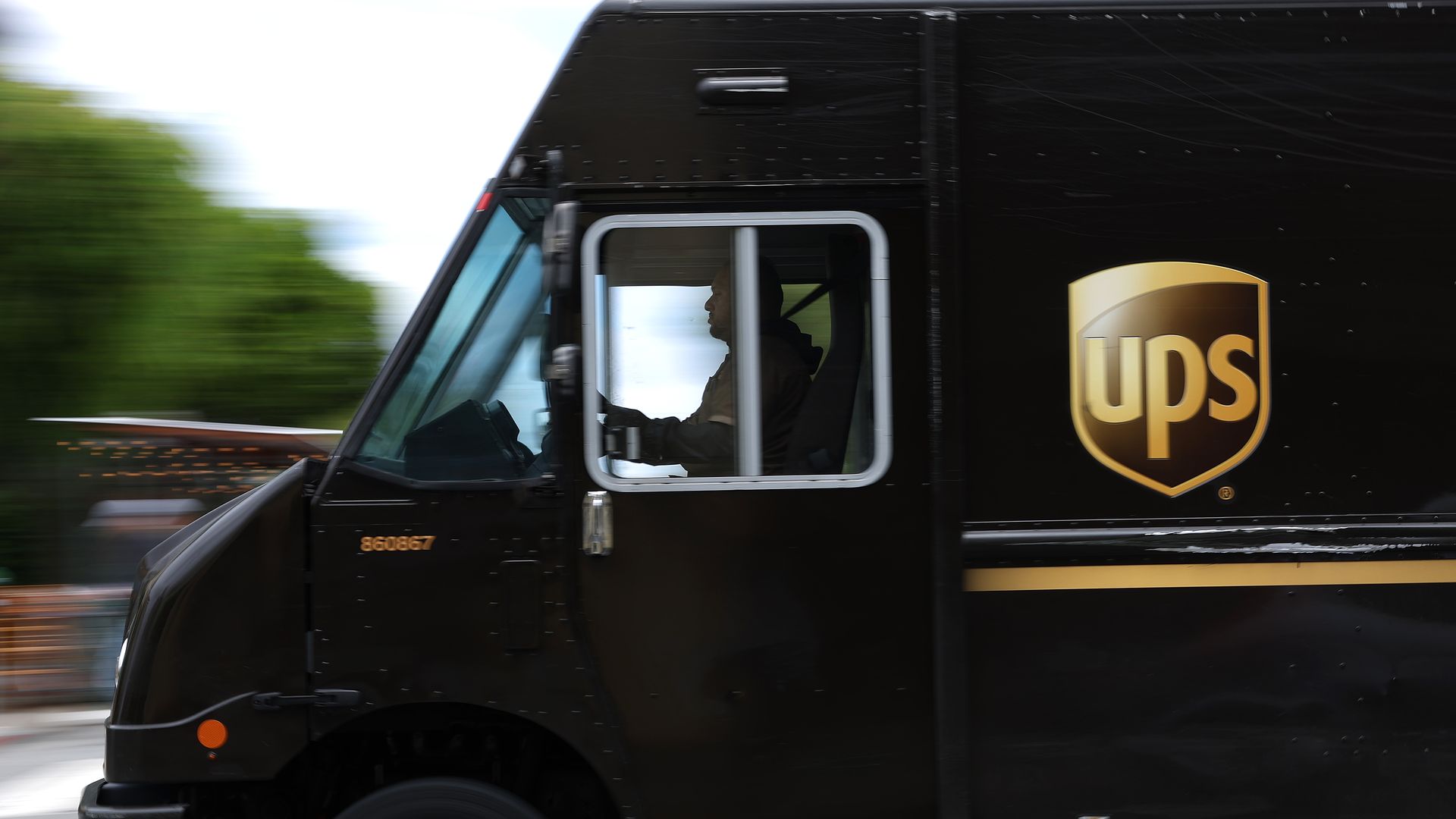 A standoff between UPS and the Teamsters over their new contract intensified Wednesday when the union's president put out his strongest statement yet — saying a strike would happen if the company didn't improve its offer on wages and benefits.
Where it stands: The union said UPS has until Friday to come back to the table with something better or risk a strike by Aug. 1.
"The largest single-employer strike in American history now appears inevitable," stated Sean M. O'Brien, Teamsters general president.
Why it matters: A strike would be a huge disruption to the supply chain — and to the many ordinary Americans who rely on UPS to deliver millions of packages every day.
Zoom in: The announcement was a surprise to UPS in what had until now been a relatively smooth negotiation process, an insider familiar with the company's thinking told Axios.
None of this should be surprising, said Kara Deniz, a spokesperson for the Teamsters. "Sean O'Brien's been talking about this for the last year."
Zoom out: The current mood among UPS workers as they negotiate a new contract is a lot like it was back in 1997 — which was the last time drivers went out on strike, said Scott Gove, a driver in Manchester, N.H. who was on the picket line back then.
The economy is far more dependent on package delivery now. If the company's 340,000 workers went out on strike, UPS' competitors at FedEx and the postal service wouldn't be able to absorb the 20 million packages that the company delivers per day, Bloomberg reports.
For UPS, a strike would hurt. Customers might leave and never return — choosing competitors for long-term deals, Satish Jindel, founder of ShipMatrix, a consultancy that's advised UPS in the past, told Axios.
Between the lines: The Teamsters have been able to secure some big concessions in the negotiations so far — most notably on air conditioning in vehicles.
But talks have now turned to the final — and thorniest — issue: pay.
What they're saying: "We all want a raise and I think we're all deserving of a raise," said Gove.
"[Drivers] put in the time, they worked through the pandemic, they made deliveries when most people wouldn't even go face to face and meet people," he added. "I don't think we're asking for anything that's beyond the pale."
"It always gets ugly at the end but that doesn't mean things are going to fall apart," said John Drake, vice president of transportation, infrastructure and supply chain policy at the Chamber of Commerce, who's watching the bargaining closely.
In a statement on Wednesday, UPS said: "We remain at the table ready to negotiate."
What's next: Time is running out, and "we need to get this last best offer," said Deniz, the Teamsters spokesperson. The union needs time to get an agreement reviewed by rank-and-file before their current contract expires at the end of July.
"If not, there absolutely will be a strike," she said.
Go deeper