Summer of strikes heats up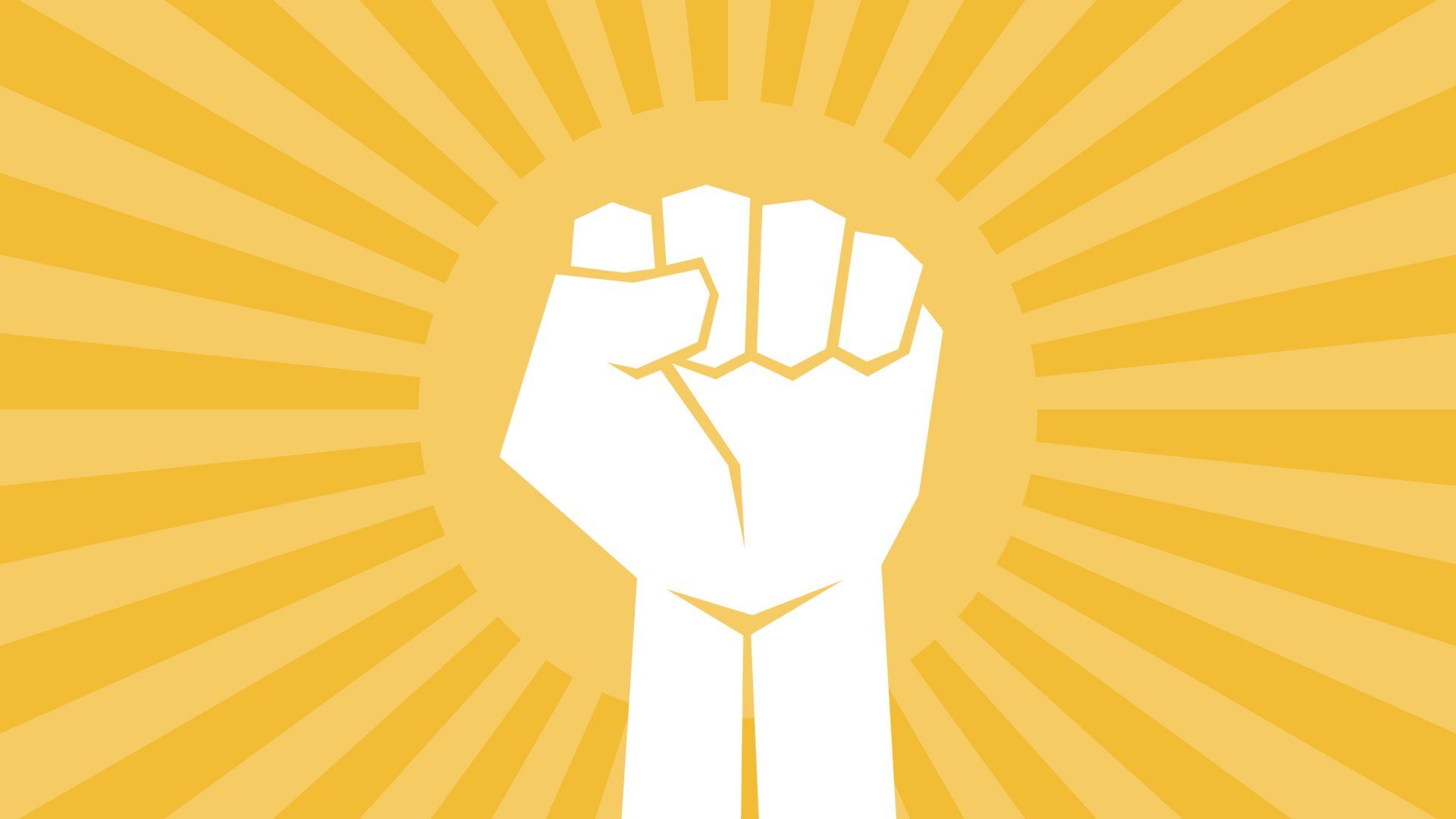 It's shaping up to be a summer of strikes: Workers are walking off the job across a remarkable range of industries from Starbucks baristas to factory workers making parts for jets to Amazon drivers.
Why it matters: The worker activism sparked by the pandemic seems to be increasing, thanks in part to a still-tight labor market and a relatively strong economy.
Context: The strikes aren't having much broad economic impact, for now, but they could portend even more labor unrest — as all this union activity might inspire others to seek better pay and working conditions.
State of play: Through May, there were about the same number of strikes in 2023 as last year — but the number of workers who walked out went up 80% (see chart below).
Then this month — really in the past week — there was a lot more action:
About 3,000 Starbucks workers are on strike this week over gay pride decor and accusations of unfair labor practices.
Two large strikes in the manufacturing industry got underway —  1,400 members of the United Electrical Workers union at a locomotive plant in Erie, Pa., and one involving about 6,000 workers at a Boeing supplier in Wichita.
Smaller actions sprung up, too: 84 Amazon drivers at a warehouse in California went out on strike, demanding that the company recognize their newly certified union. And cooks and cashiers at a McDonald's in Oakland, Calif., walked out.
Also in June, hundreds of workers at Gannett walked off the job, as well as 250 members of Insider's newsroom — part of what Axios' Sara Fischer calls a summer of media strikes.
Meanwhile, the Hollywood writers' strike continues.
The big picture: Starting back in "Striketober," in 2021, mounting labor unrest was really about the pandemic, Johnnie Kallas, a Ph.D. candidate at Cornell University's School of Industrial and Labor Relations, who works on its labor action tracker. But now?
"Workers just feel a lot more empowered," he said. "The increase in strikes speaks to ongoing discontent not just with wages, but disrespect and contentious negotiations, which are especially pronounced at Starbucks."
Unionized workers have struggled to come to a first contract with the coffee company, which has been hit with nearly 600 unfair labor practice charges from the National Labor Relations Board.
Reality check: For all the renewed energy, unions still play a far diminished role in the U.S. compared to where they were decades ago.
What to watch: Two major collective bargaining agreements are about to expire.
Later this summer, 150,000 autoworkers from GM, Ford and Stellantis are set to begin what's expected to be fairly contentious negotiations for their new contract; their existing one expires on Sept. 14.
UPS is negotiating a contract with its 340,000 drivers right now — it's the biggest collective bargaining agreement in North America. The union already voted to authorize a strike if the parties don't come to terms by July 31 when their contract expires.
Considering the number of workers these two unions represents, if either walks out that would mark a pivotal moment for labor in the U.S.
Go deeper