House Republican accuses "bully" McCarthy of elbowing him in back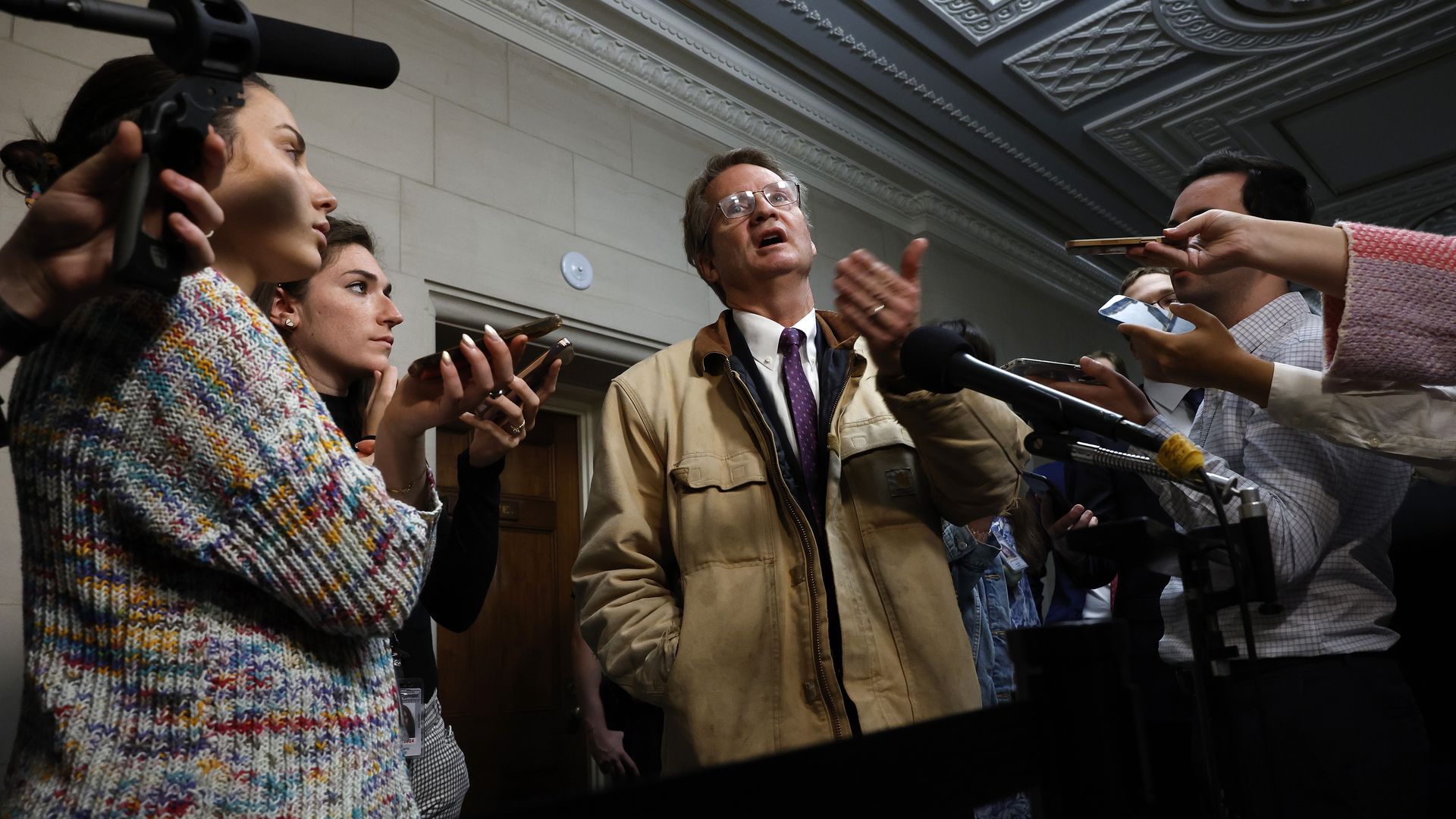 Rep. Tim Burchett (R-Tenn.) accused former Speaker Kevin McCarthy of elbowing him in the back on Tuesday, alleging the California Republican is "a bully" against GOP lawmakers who voted to oust him from leadership.
Why it matters: This is the first report of a physical altercation between McCarthy and one of the eight lawmakers who joined with Democrats to strip him of his gavel.
NPR reporter Claudia Grisales tweeted that she witnessed the scuffle, stating that Burchett lunged forward toward her after McCarthy shoved the Tennessee Republican.
Grisales added that "a chase ensued" in which Burchett questioned why McCarthy elbowed him.
The other side: McCarthy denied that he elbowed Burchett despite multiple witnesses confirming the spat.
"I didn't shove or elbow him, it's a tight hallway," McCarthy told CNN, but Burchett said there was "plenty of room" in the hallway.
What they're saying: "He's like the guy who throws a rock over the fence when he's a kid and runs home and hides behind his momma's skirt," Burchett said after the incident.
"You know, he's got a security detail around him so nobody's gonna be able to do anything to him. Why does he still have security detail I guess is a good question?"
Burchett said it was a "sucker punch" and he's still in pain.
The bottom line: Tensions within the GOP conference reached new heights in October following McCarthy's removal and the heated battle to replace him.
McCarthy has repeatedly criticized at the eight that ousted him, stating that Rep. Nancy Mace (R-S.C.) "doesn't deserve to win re-election" and accused others of seeking attention.
Speaker Mike Johnson (R-La.) said upon winning the gavel in October that he hopes that the conference can unify.
Go deeper