House passes bill to punt government shutdown deadline to 2024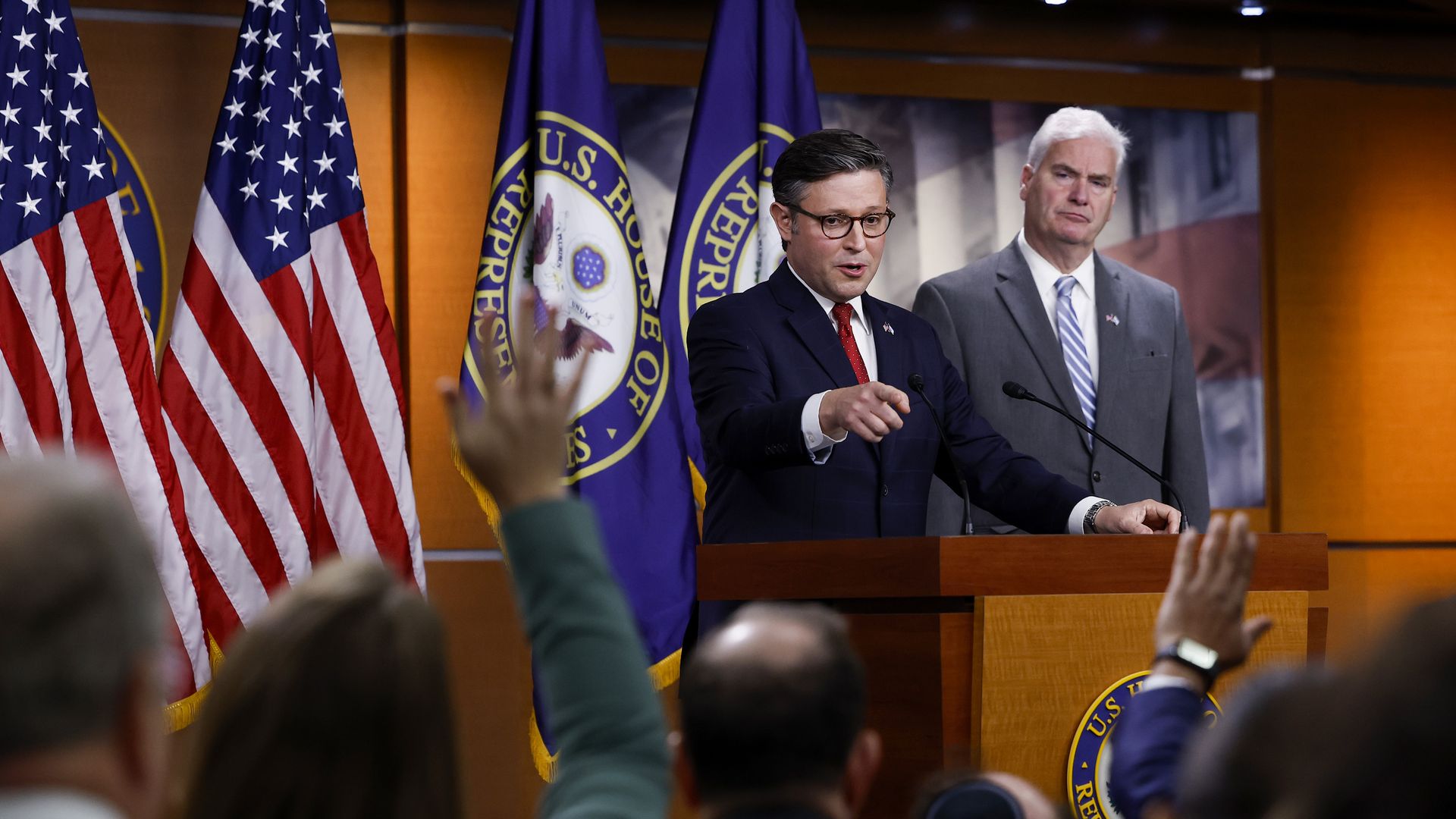 The House on Tuesday voted on an overwhelming bipartisan basis to pass a measure keeping the government funded through early 2024.
Why it matters: The legislation gives Congress several more months to fully fund the government as the GOP-controlled House struggles to pass annual appropriations bills.
Driving the news: The House voted 336-95 to pass the bill, with 209 Democrats and 127 Republicans voting for the measure.
Just two Democrats — Reps. Jake Auchincloss (D-Mass.) and Mike Quigley (D-Ill.) — voted against the bill, along with 95 Republicans.
The bill was brought under a process known as "suspension of the rules," which requires it to pass with a two-thirds majority.
Zoom in: The bill funds some less controversial agency budgets at 2023 levels until Jan. 18 and the rest until Feb. 2.
The aim of the two-tiered structure is to give Congress extra time to pass more difficult appropriations bills.
The backdrop: Conservatives largely opposed the bill due to its lack of spending cuts and conservative policy riders — which were, conversely, the selling point for Democrats to support it.
Despite removing former Speaker Kevin McCarthy (R-Calif.) for a similar move, members of the right-wing Freedom Caucus are expected to give Johnson a pass, Axios' Juliegrace Brufke reported.
Go deeper