Mike Johnson's shutdown plan gets a hall pass from furious Freedom Caucus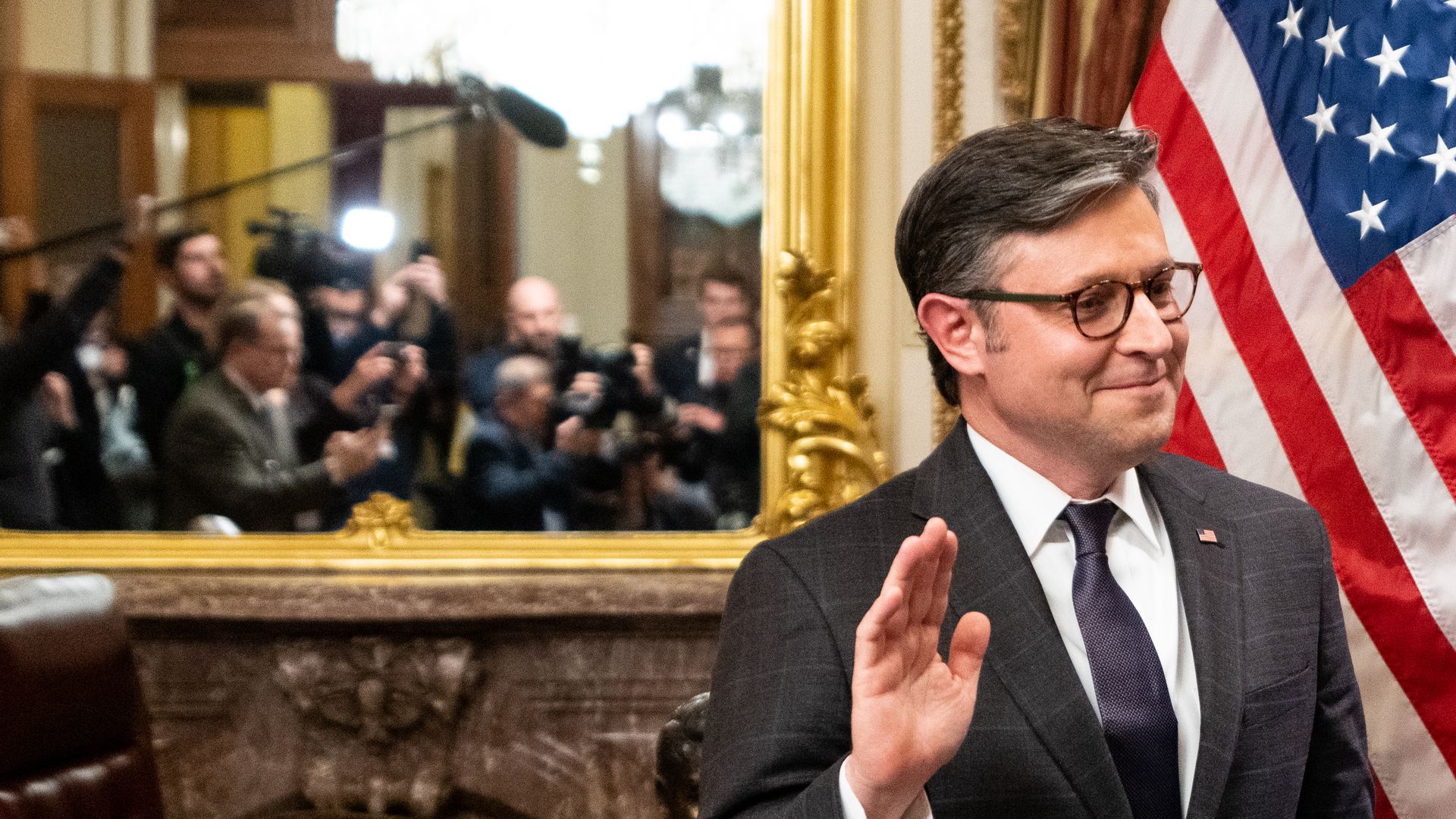 Members of the conservative House Freedom Caucus took an official position against the two-tiered stopgap funding bill aimed at averting a government shutdown just hours before it is set to come to the floor for a vote on Tuesday.
Why it matters: New Speaker Mike Johnson met with the group of conservative hardliners on Monday evening in hopes of selling the bill to skeptics. The group isn't pleased with the legislation, but doesn't plan to try to oust Johnson over the move.
HFC members are furious that the legislation keeps 2023 funding levels intact.
Johnson has repeatedly argued that the "laddered continuing resolution" — with some funding lasting until January and the rest until Feb. 2 — would prevent the House from being rolled by a sweeping omnibus spending bill from the Senate.
Eight conservatives joined with Democrats in October to oust former Speaker Kevin McCarthy (R-Calif.), citing his decision to bring up a resolution that extended current spending levels.
What they're saying: "The House Freedom Caucus opposes the proposed 'clean' Continuing Resolution as it contains no spending reductions, no border security, and not a single meaningful win for the American People. Republicans must stop negotiating against ourselves over fears of what the Senate may do with the promise 'roll over today and we'll fight tomorrow.," the Freedom Caucus said in a statement.
"While we remain committed to working with Speaker Johnson, we need bold change."
Rep. Chip Roy (R-Texas) told reporters "Here we are, we're doing the same thing," noting that they'll oppose the plan but want to give Johnson time to find footing in his new role.
The big picture: The bill is slated to come up "under suspension of the rules" allowing it to pass with a 2/3 majority, with leadership relying on some Democrats to help get the measure over the finish line.
The Senate also appears to be open to supporting the plan if enough Democrats back the measure in the lower chamber.
Go deeper