Speaker Mike Johnson unveils plan to avoid government shutdown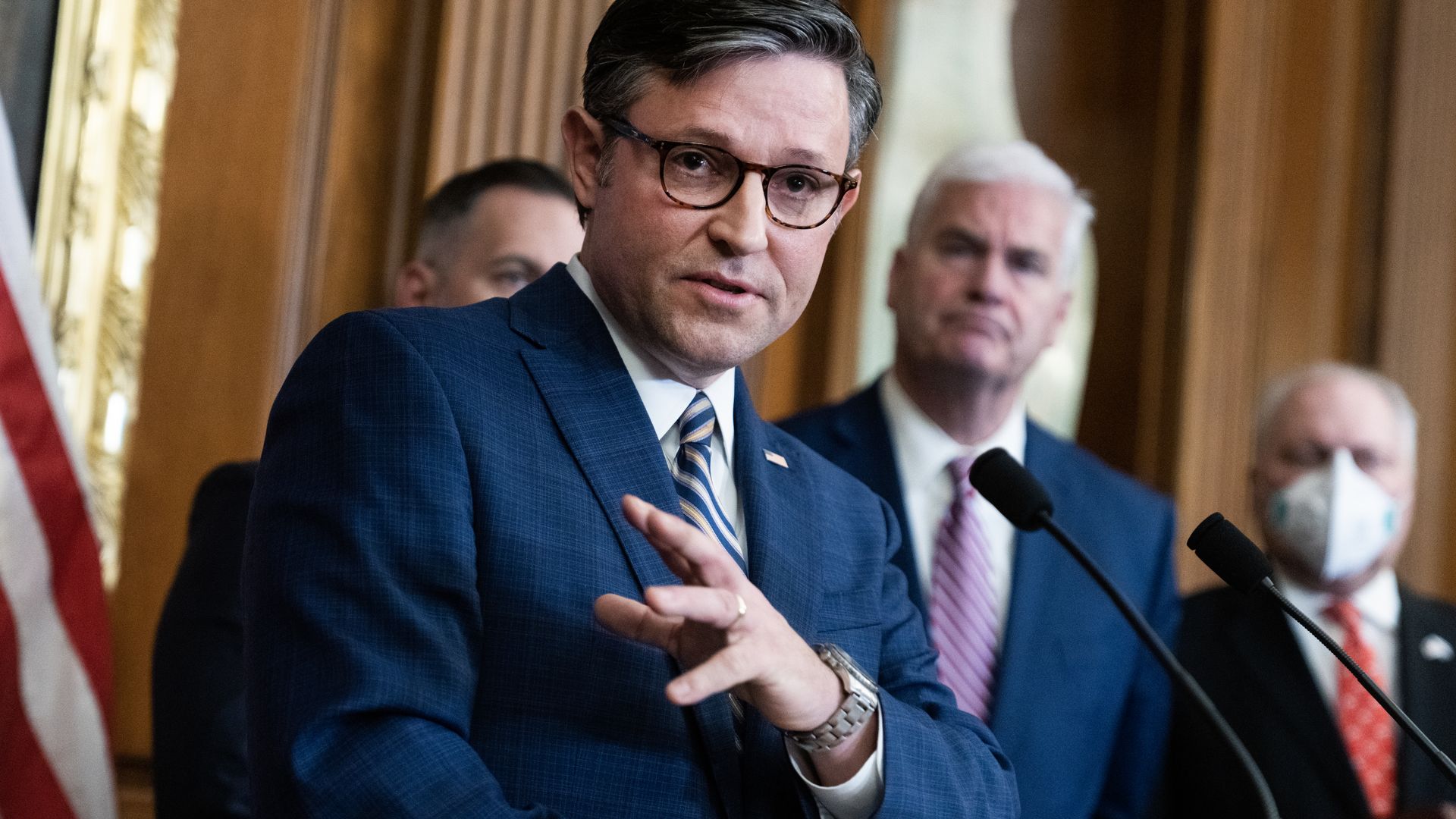 House Speaker Mike Johnson (R-La.) is planning to take up a pair of stopgap bills to avert a looming government shutdown, two lawmakers told Axios on Saturday.
Why it matters: The two-tiered approach is expected to face an uphill battle in the Democrat-controlled Senate and has created confusion among House Republicans about how it would work.
Johnson told members during a Saturday call that it would be "a two step CR," a GOP member told Axios.
The first bill would provide funding until Jan. 19 and include appropriations for agriculture, military construction and Veterans Affairs, energy and water.
The second bill would last until Feb. 2 and include the other appropriations bills.
"The bill will stop the absurd holiday-season omnibus tradition of massive, loaded up spending bills introduced right before the Christmas recess," Johnson said in a statement on Saturday.
Between the line: The Louisiana Republican told members that a full-year stopgap is the backup plan if the two-tiered approach fails.
Israel funding is not currently expected to be attached to the must-pass stopgaps.
The bottom line: The current stopgap bill expires this week.
Johnson said after becoming speaker late last month that his first priority would be to avert a shutdown.
Go deeper