Exxon unveils "Mobil Lithium" in foray into EV supplies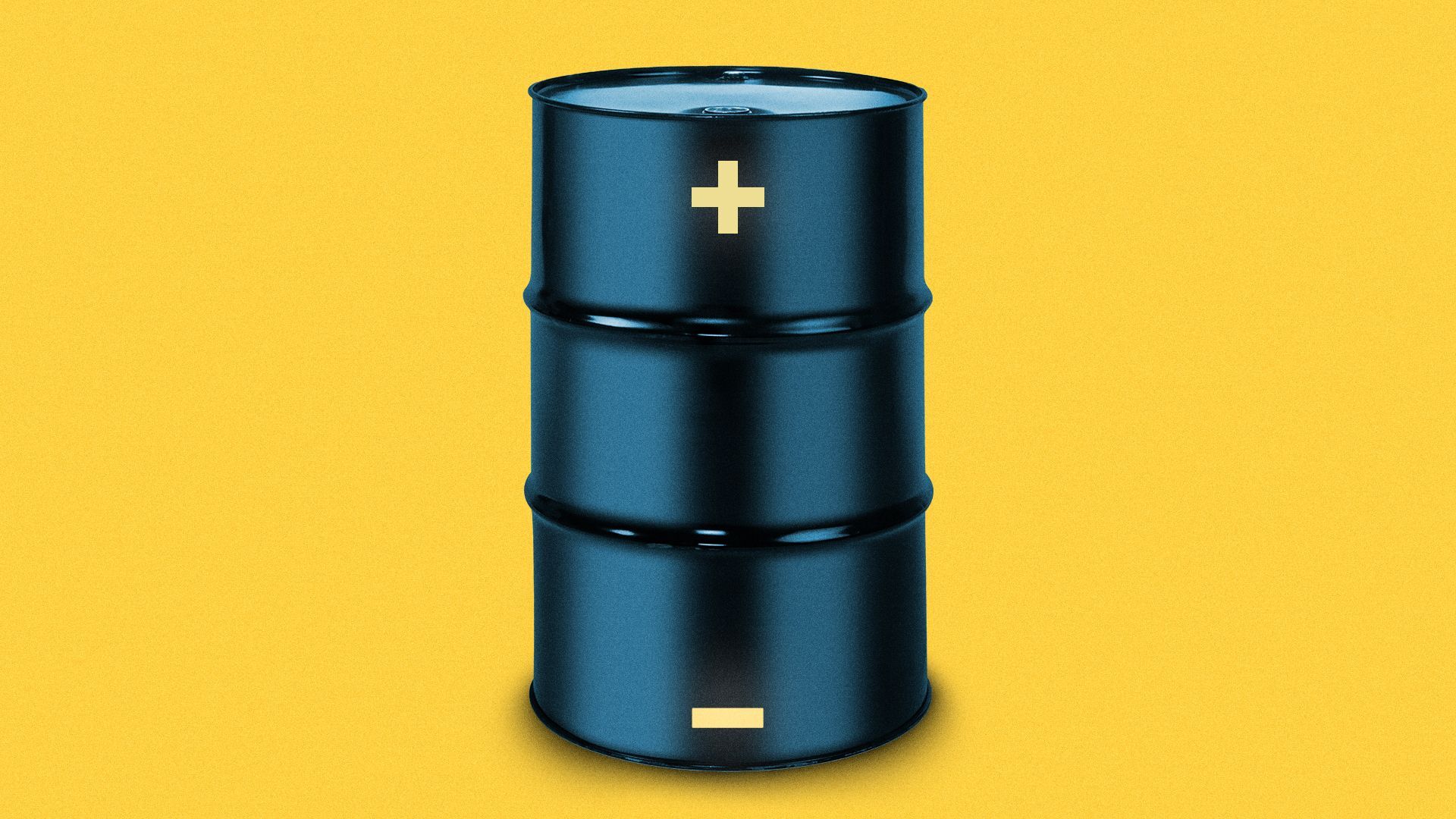 After months of vague signals, Exxon just vowed to become a "leading producer" of lithium for electric vehicles.
Why it matters: It's a major expansion of the oil giant's diversification strategy, at a time when EVs are becoming a major focus for automakers, even in the face of operational and political headwinds.
Driving the news: Exxon will develop rights obtained this year in Arkansas' Smackover formation, in news first reported by Reuters.
The plan calls for separating lithium from salty groundwater and processing it onsite to battery-grade material.
Exxon didn't provide the estimated investment size.
What's next: Exxon plans to start production in 2027, and by 2030 provide enough for over 1 million EVs annually.
For a sense of scale, this year U.S. EV sales topped 1 million annually for the first time. They'll be far higher by 2030, but that would nonetheless make Exxon a big supplier.
The announcement calls ongoing work in Arkansas the "first phase" of North American production.
What they're saying: "This landmark project applies decades of ExxonMobil expertise to unlock vast supplies of North American lithium with far fewer environmental impacts than traditional mining operations," Dan Ammann, head of the company's low carbon solutions unit, said in a statement.
Quick take: It's consistent with Exxon's diversification plans focused on carbon capture, hydrogen and biofuels.
They center on areas adjacent to their core businesses — in this case drilling, and managing water that comes with it.
The product will be branded "Mobil Lithium," which Exxon calls a shoutout to Mobil's history with the auto sector.
The big picture: Lithium needs are projected to soar in years and decades ahead.
The International Energy Agency sees demand to supply EVs and stationary storage rising fivefold by 2030 under nations' existing policies — and potentially more if countries fight harder against climate change.
What we're watching: Rival Chevron has also sounded bullish about lithium, so let's see if they dive in.
The bottom line: Exxon's still go-go-go on oil but planting more flags elsewhere too.
It's a bet on robust markets for fossil fuels and emerging sources alike as global energy demand grows.
Go deeper