Exxon to acquire carbon capture company Denbury for $4.9B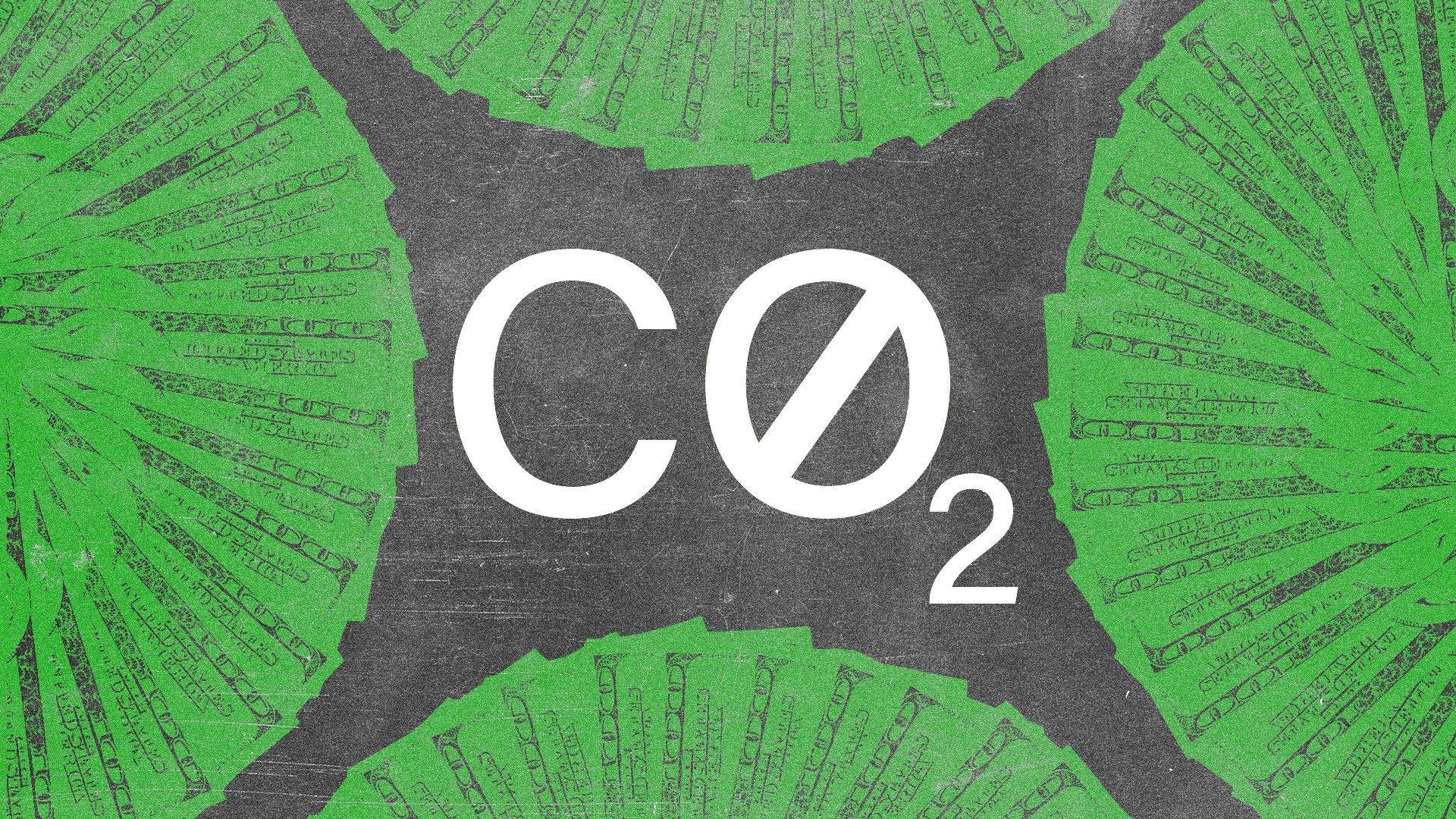 Oil giant ExxonMobil said it plans to acquire carbon capture and storage company Denbury in an all-stock deal valued at $4.9 billion.
Why it matters: The deal is a huge bet from one of the world's largest oil companies on decarbonization and the value of carbon dioxide, which can be injected into the ground and used to extract more oil.
Details: Exxon's deal values Plano, Texas-based Denbury at a 1.9% premium. News of Exxon's interest in the company broke last August, sending the stock up sharply.
Exxon said in a statement that the acquisition "reflects our determination to profitably grow our Low Carbon Solutions business by serving a range of hard-to-decarbonize industries with a comprehensive carbon capture and sequestration offering."
Denbury owns 1,300 miles of CO2 pipelines — the largest owned and operated in the U.S. — much of them across Louisiana, Texas and Mississippi. It also owns oil and natural gas operations on the Gulf Coast and in the Rocky Mountain region.
Exxon says the deal "underpins multiple low carbon value chains including CCS [carbon capture and storage], hydrogen, ammonia, biofuels, and direct air capture."
Exxon says the acquisition will help it "profitably reduce emissions by more than 100 million metric tons per year in one of the highest-emitting regions of the U.S."
Thought bubble: Exxon is one of the oil majors that previously hadn't utilized its massive balance sheet to make aggressive moves in clean energy or decarbonization.
The deal puts a spotlight on the value that CO2 and CO2 infrastructure can have at scale.
Of note: Exxon CEO Darren Woods discussed the critical role carbon capture is going to play in the energy industry at the Milken Institute in May.
Go deeper