Scoop: Top Biden adviser to visit Israel, Qatar to discuss efforts to free hostages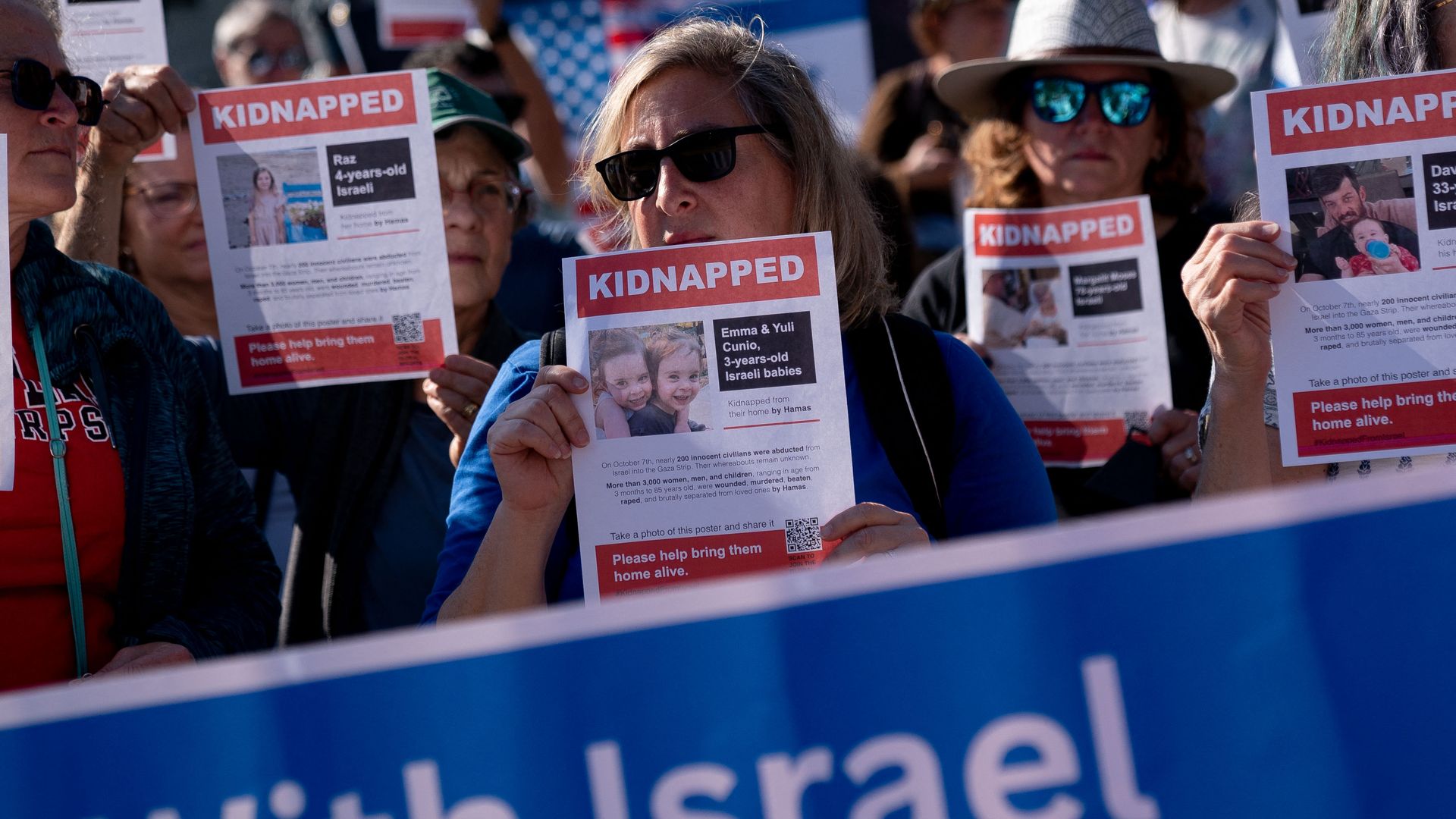 Brett McGurk, President Biden's senior Middle East adviser, is expected to travel to Israel and several other countries in the region this coming week to discuss the war in Gaza and the efforts to secure the release of the hostages held by Hamas, four Israeli and U.S. officials told Axios.
The big picture: McGurk's trip is part of the Biden administration's ongoing engagement with key parties aimed at preventing a regional war and getting a hostage deal that includes a longer pause in the fighting in Gaza.
Driving the news: McGurk is expected to stop in Brussels on his way to the Middle East to coordinate with NATO and European allies about the war in Gaza.
He is expected to visit Israel on Tuesday and meet with Prime Minister Benjamin Netanyahu, Minister of Defense Yoav Gallant and the heads of Israel's security services and intelligence community, two Israeli officials said.
He is also expected to visit Saudi Arabia, Jordan and Qatar.
Qatar has been playing a key role in mediating between the U.S., Israel and Hamas over the hostages issue.
He is also expected to be in Bahrain next weekend for the Manama Dialogue.
The White House declined to comment.
Behind the scenes: The Israeli and U.S. officials said that one of the ideas being discussed is a deal to release about 80 women and children who were kidnapped by Hamas during the Oct. 7 attack.
In return, Israel would release Palestinian women and teenagers who are being held in Israeli prisons after being convicted of charges related to their involvement in attacks against Israeli soldiers or civilians mostly in the occupied West Bank, the Israeli officials said.
According to the Israeli officials, such a deal could also include allowing fuel into Gaza.
Both Israeli and U.S. officials stressed that while the idea is being discussed, a deal isn't imminent.
Zoom out: Since the Oct. 7 attack, Biden and the White House National Security Council's focus has been largely on the war in Gaza. Biden has met his national security team every day — sometimes multiple times a day — to coordinate all aspects of the crisis, according to a source familiar with the issue.
Together with national security adviser Jake Sullivan, McGurk has been deeply involved in efforts to free the hostages Hamas is holding, a source familiar with the issue said. The two Biden advisers have made multiple calls each day to Qatari and Egyptian officials.
With Biden and Sullivan on the West Coast this coming week for the APEC summit, they are dispatching McGurk to engage directly in the region, as well as in Europe, according to the source.
Go deeper: Before and after satellite images show scale of destruction from Israeli strikes in Gaza
Go deeper