CAIR reports surge in anti-Arab, Islamophobic bias since Israel-Hamas war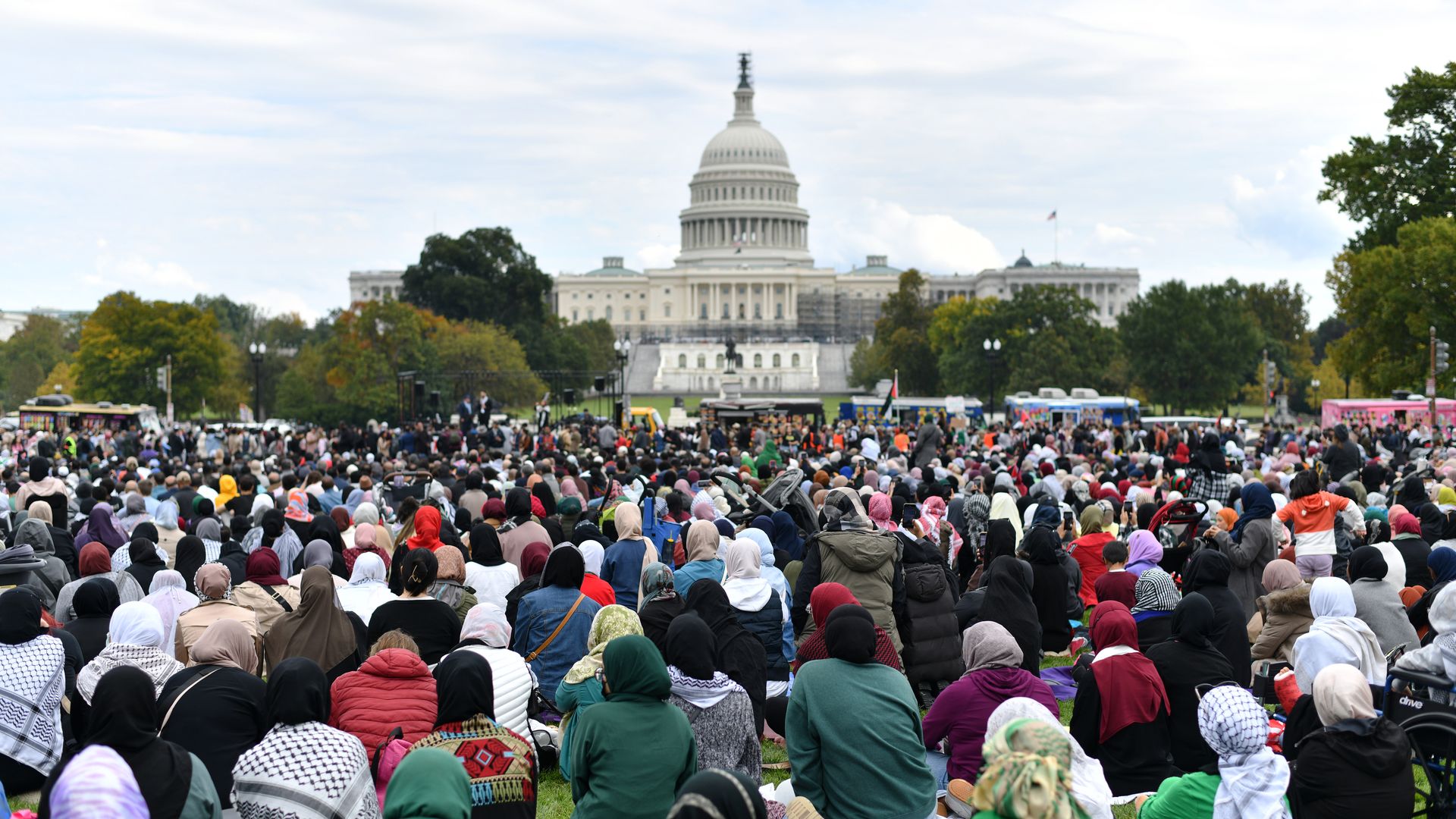 There has been an "unprecedented" surge in complaints of anti-Arab and anti-Muslim bias in the U.S. since the Oct. 7 Hamas attack on Israel, the Council on American-Islamic Relations (CAIR) said Thursday.
Why it matters: New data from CAIR, the nation's largest Muslim civil rights organization, highlights the ripple effects since the start of the Israel-Hamas war.
Driving the news: CAIR recorded 1,283 requests for help and reports of bias in the weeks between Oct. 7 and Nov. 4, per a press release Thursday.
The sharp rise represents a 216% jump from the average 29-day period last year, when the organization said it would typically receive 406 complaints.
Of the complaints, roughly 23% had to do with First Amendment issues like violations of free speech and about 21% dealt employment issues. Another 15% were for hate crimes and 9% concerned education and bullying.
Some of the incidents reported to CAIR included the murder of 6-year-old Wadea Al-Fayoume, as well as other instances involving weapons that were brandished or fired.
What they're saying: "Both Islamophobia and anti-Arab racism are out of control in ways we have not seen in almost ten years," said Corey Saylor, CAIR's director of research and advocacy, in a statement.
"The Islamophobic and anti-Palestinian rhetoric that have been used to both justify violence against Palestinians in Gaza and silence supporters of Palestinian human rights here in America has contributed to this unprecedented surge in bigotry," he added.
Of note: The latest data represents the largest wave of Islamophobic and anti-Arab bias that CAIR has recorded since Donald Trump called for a Muslim ban while campaigning for president, Saylor said.
The big picture: Police across the U.S. have been on alert for an uptick in hate crimes and threats over the last month.
Go deeper